NEW WEAPON: German Gewehr 41
In 1940, the Wehrmact issued a specification for a semi-automatic rifle. Both Mauser and Walther submitted prototypes ó the Gewehr 41(M) and Gewehr 41(W), respectively. The Mauser rifle followed the specification much more closely ó the specification called for no moving parts on the surface and a bolt action in case the auto-loading mechanism failed ó but ultimately the Walther rifle was a far better weapon (more than partially because it had ignored those parts of the specification) and ended up being adopted by the Germany army.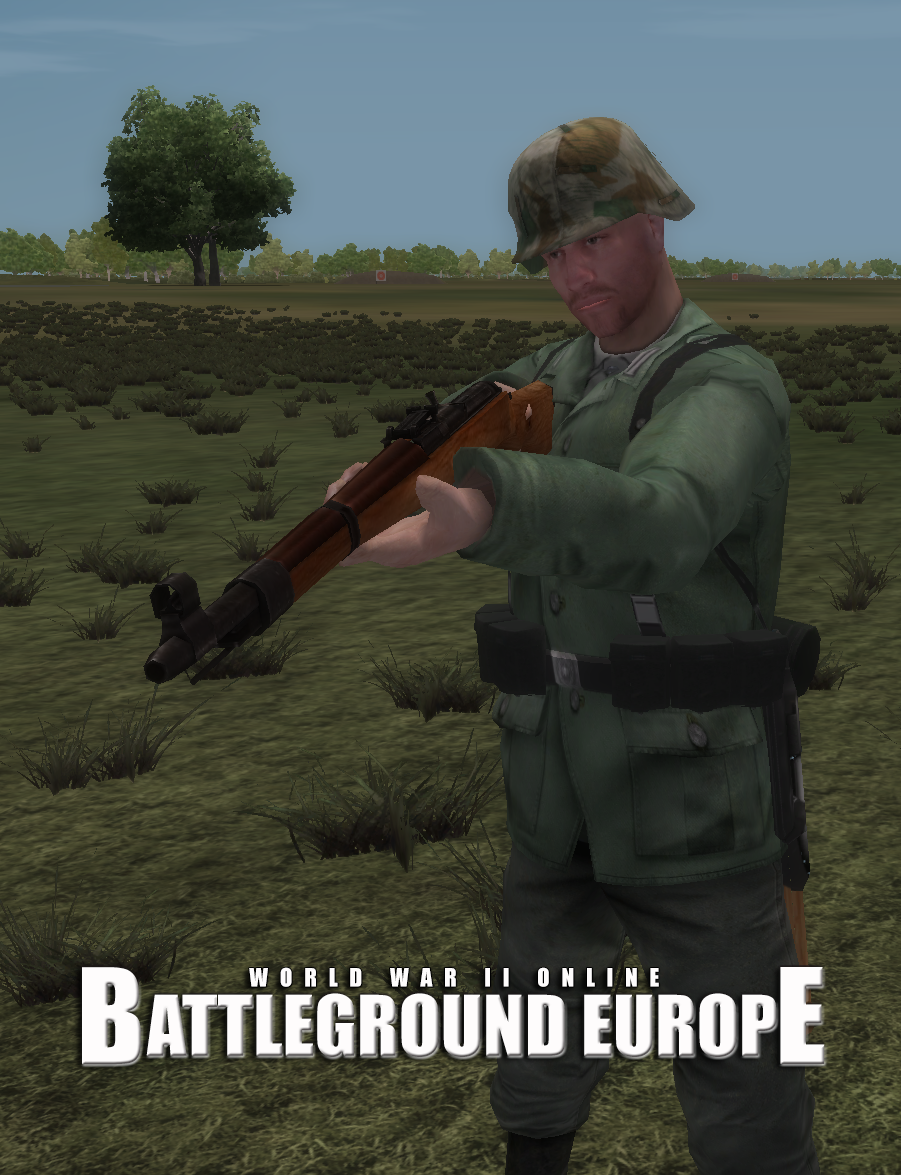 NEW WEAPON: French Mas40
The history of the MAS rifles starts shortly after the Great War, when the French were planning a massive rearmament built around the experience gained through decades of rifle design, two major wars, and dozens of colonial conflicts. In 1929 the French army adopted a 7.5x54mm cartridge, retiring the obsolete Lebel cartridge. The design competitions started in 1931 and, rather than attempting to find a specific weapon, the French were searching for the best parts from a wide range of design to create two new rifles: A bolt action rifle for second-line use, and a semi-automatic rifle for front-line use.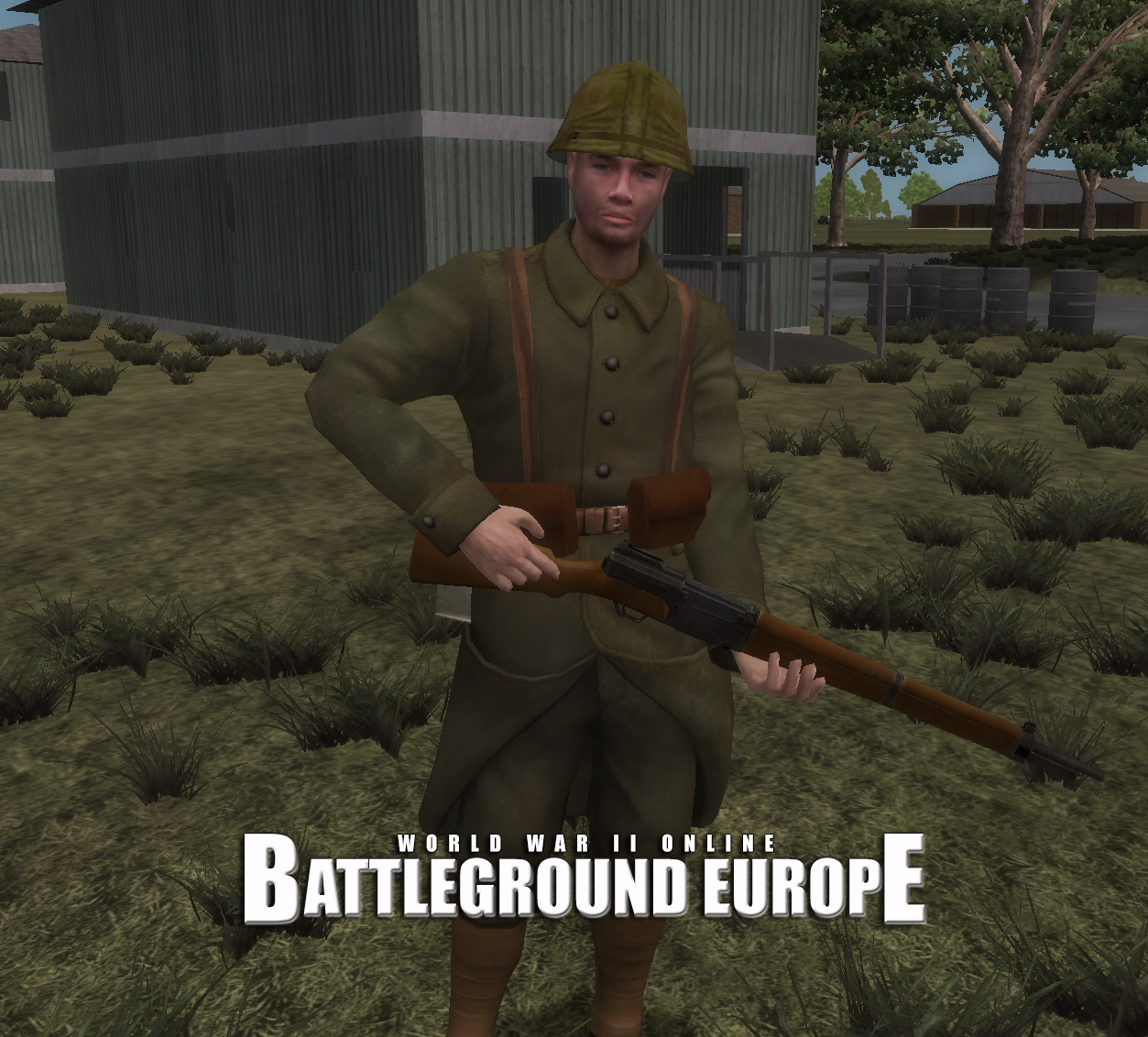 Here is a copy of the readme for 1.34.12.
Download the new 1.34.12 game update (here).
==============================
World War Two Online - Battleground Europe
==============================
Version 1.34.12 released October 2015.
A WORD FROM THE RATS
This game update marks the first time since we have introduced new weapons into WWII Online since mid-2011, a monumental achievement. The new team at Cornered Rat Software is working daily to improve your game and experience. We appreciate all of your support, your subscription keeps us going.
To help bolster game development, go to...
NEW Infantry Weapons
French: Fusil Semi-Automatique MAS mle. 1940.

German: Gewehr 41 (Walther version).

British: Lee-Enfield No.4 Mk I bolt cycle speed doubled.
Game Play Feature: No man's land attack objective
This allows for AO's to be placed on empty enemy towns that are directly linked with any flag. Includes all branches and flag types. Available during all AO counts (1,2,3+).
Boat Speed Increases
Troop Transport speed increased from 15 to 20 knots.

Fairmile Riverine speed increased from 20 to 25 knots.

Destroyer speed increased from 35 to 40 knots.
User Interface
Mac has a new launcher screen.

Added new text and image info for new weapons.

All boat speeds show new changes.
Fixes
Updated DirectX Redistributables that are included with the installer.

25mm AAA is now properly labeled.

M1 Garand bullet casing ejection fixed.

Gewehr 43 bullet casing ejection fixed.
SUPPLY LEVELS
These supply levels affect German and French Army units.
Infantry Brigades
200 Bolt Action

100 Semi-Auto
Armor Brigades
50 Bolt action

25 Semi-Auto
Divisions
15 Bolt Action

10 Semi-Auto
Naval Brigade
75 Bolt Action

25 Semi-Auto

Note: This is the first time naval brigades have semi-automatic rifles in them.
A tremendous thanks to you all! Please spread the word and be sure to hop in-game! These new weapons are available during Tier0.
S! From Cornered Rat Software