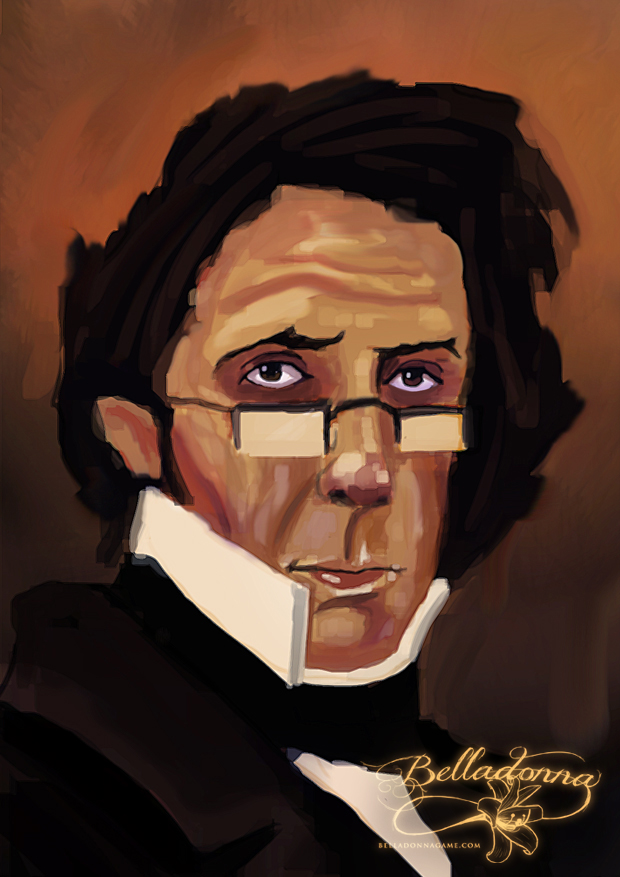 I made a quick and messy of the doctor, and husband of Belladonna, who discovers a way to re-animate corpses. The concept is intentionally kept messy, because it will also serve as a painting on a wall inside the game, so it has to look even more painted than the rest of the environment.
The doctor, possibly named Frans, is the villain of the story. It is worth noting, however, that he is no megalomaniac set on world domination. In fact, he is hardly evil at all. His sin is that he tends to overreact when he feels he's being treated unjustly. When his baby son dies, he dedicates himself to the task of bringing the dead back to life. When his wife is unfaithful his mind immediately jumps to murder.
A lot of the narrative is from the perspective of this character, and my ambition is to constantly redeem him, and give motivations for all his villainous acts. Belladonna herself is no saint either, and her husband definitely feels justified in his actions.