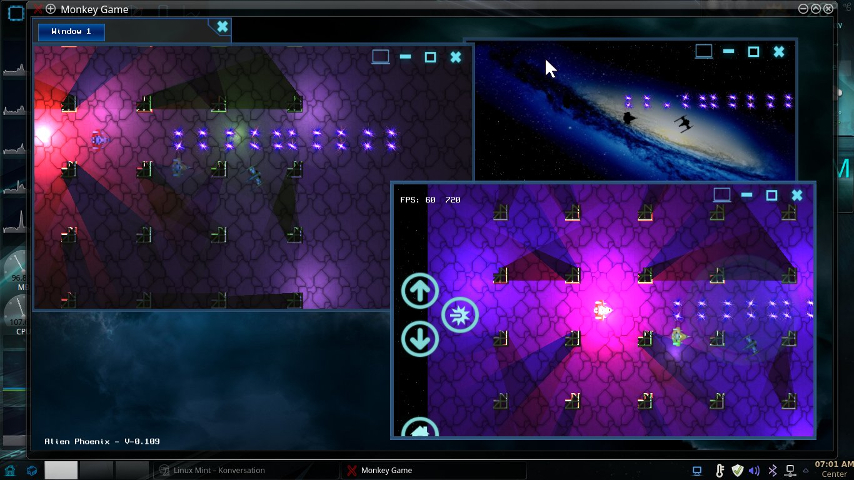 Two independently rendered real-time scenes.
Real-time 'lighted' weapons impact effects video.
Hi,
I have posted a video showing real-time lighted weapons collision effects. I demonstrate the new lighted impact effect in two separately rendered (real-time lights and shadows) scenes running in two windows using Phoenix USC's GUE (Graphic User Environment). The weapon collision effects are pretty sweet and will be a welcome addition to future game play. :)
I am also testing a new collision engine that allows for things to receive collision in different ways like interactive map items or an item that rotates such as an asteroid. This collision framework is used in the above video and I'll likely be using it. I'll be working to include these changes into Phoenix USC in the coming weeks.
Be sure to give this 'eye candy' a look. :)
- Rich -