It took some time since I put screenshots of the older version of the game. I finished work on the first town of Middelton. It is not fully animated yet, but the whole project will allow to add more animations and objects like the player's vehicles or vans in the future. I also improved the interface throughout the game and a few bugs. And I decided to show you current screenshots and a small trailer. I hope that it will bring you closer to the game and how it will look.
As for the game itself, I am finishing the version for release in early access. Then I plan to do some updates, which should eliminate any errors and balance the gameplay. And if after the update I do not have much to correct, I will focus on adding content.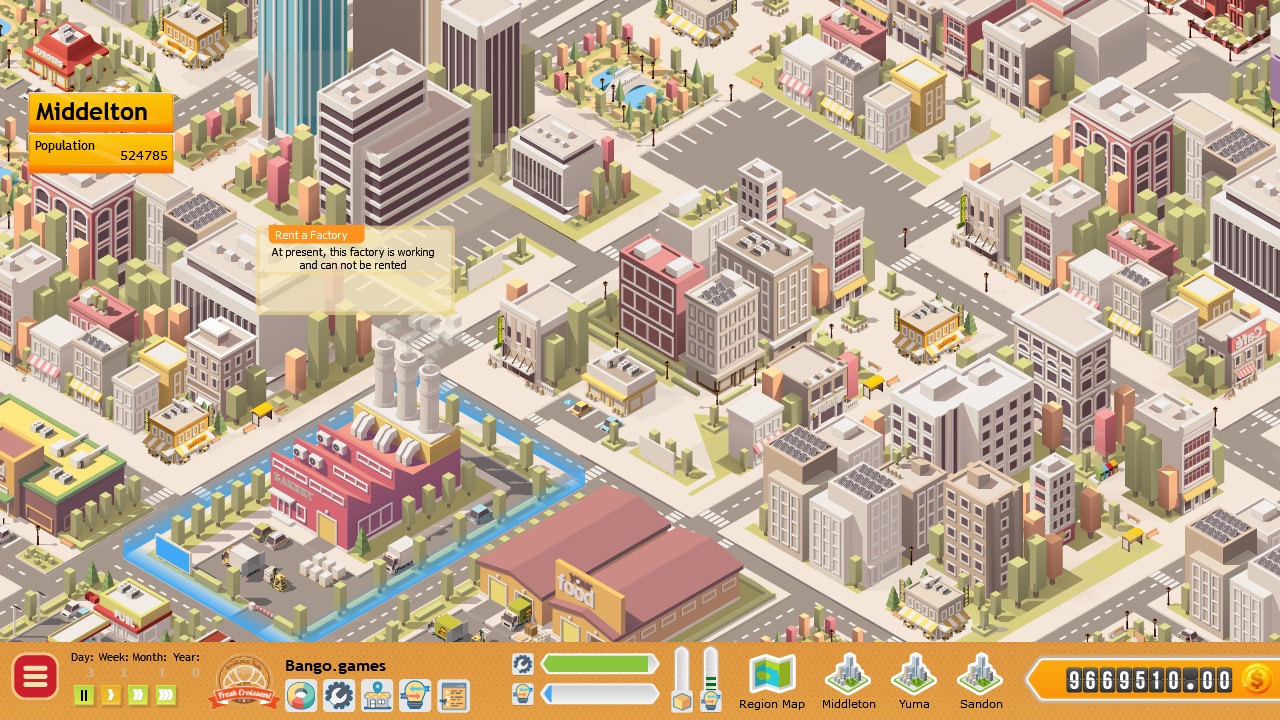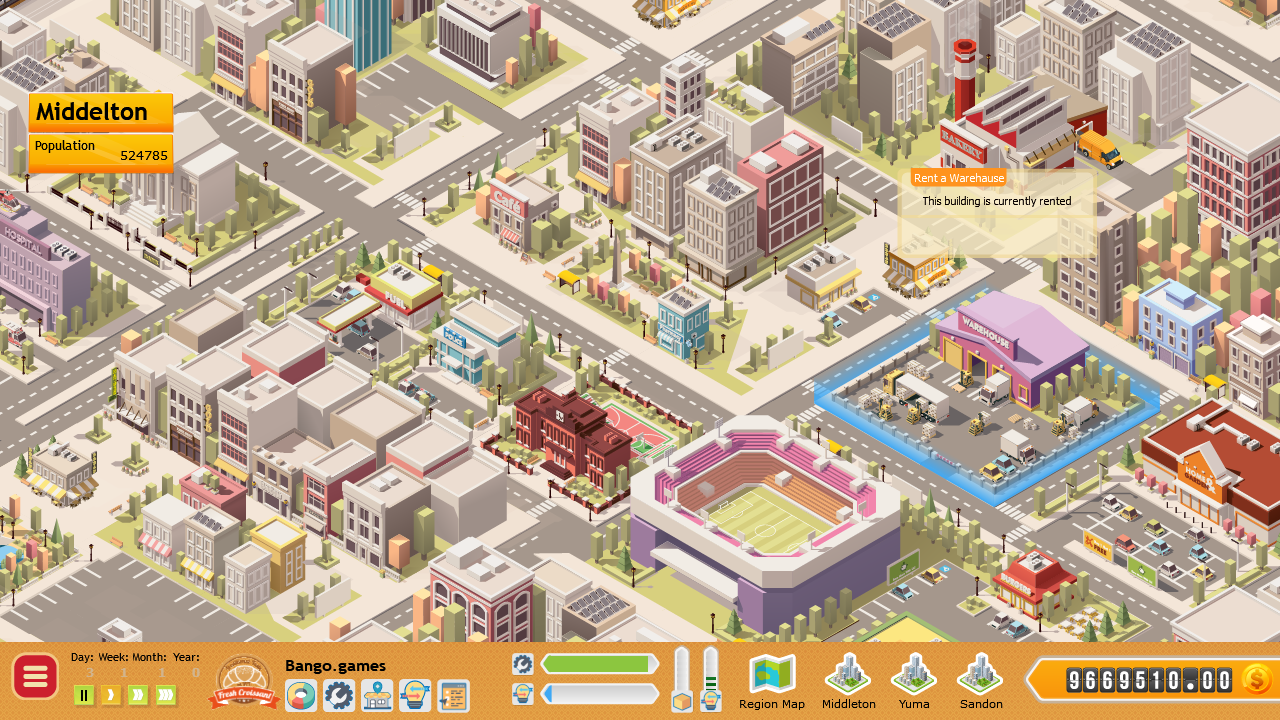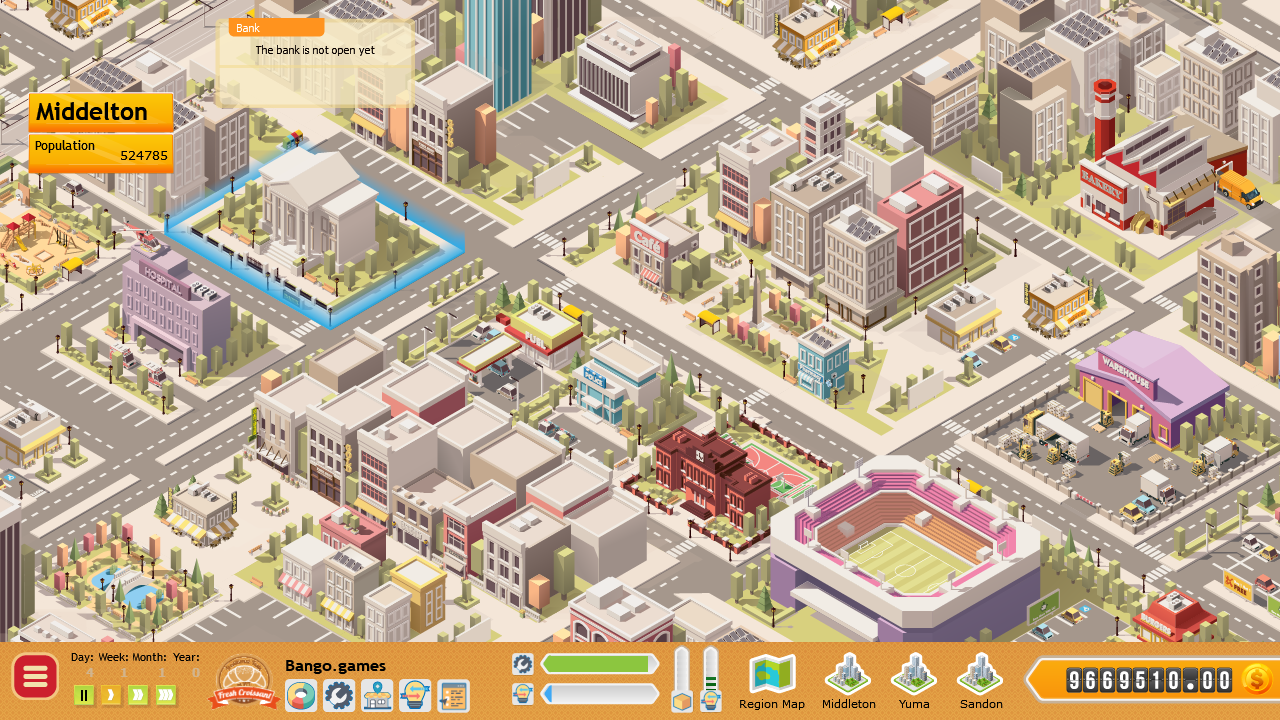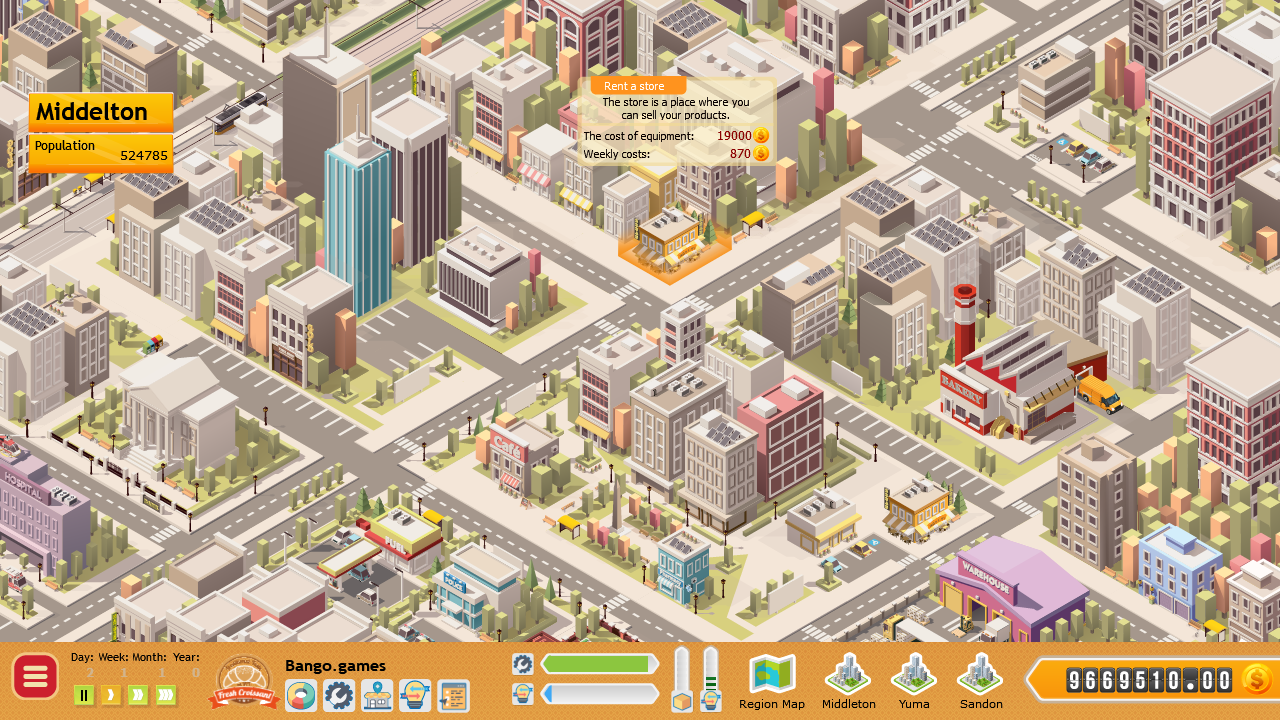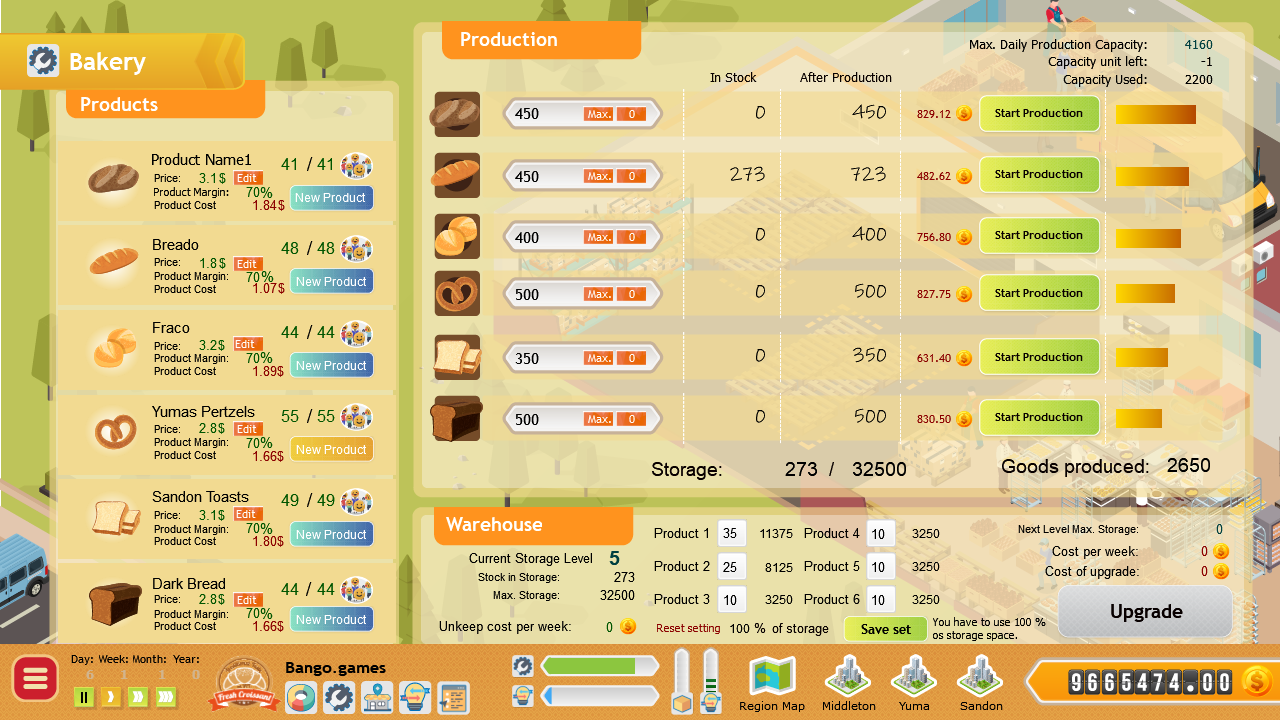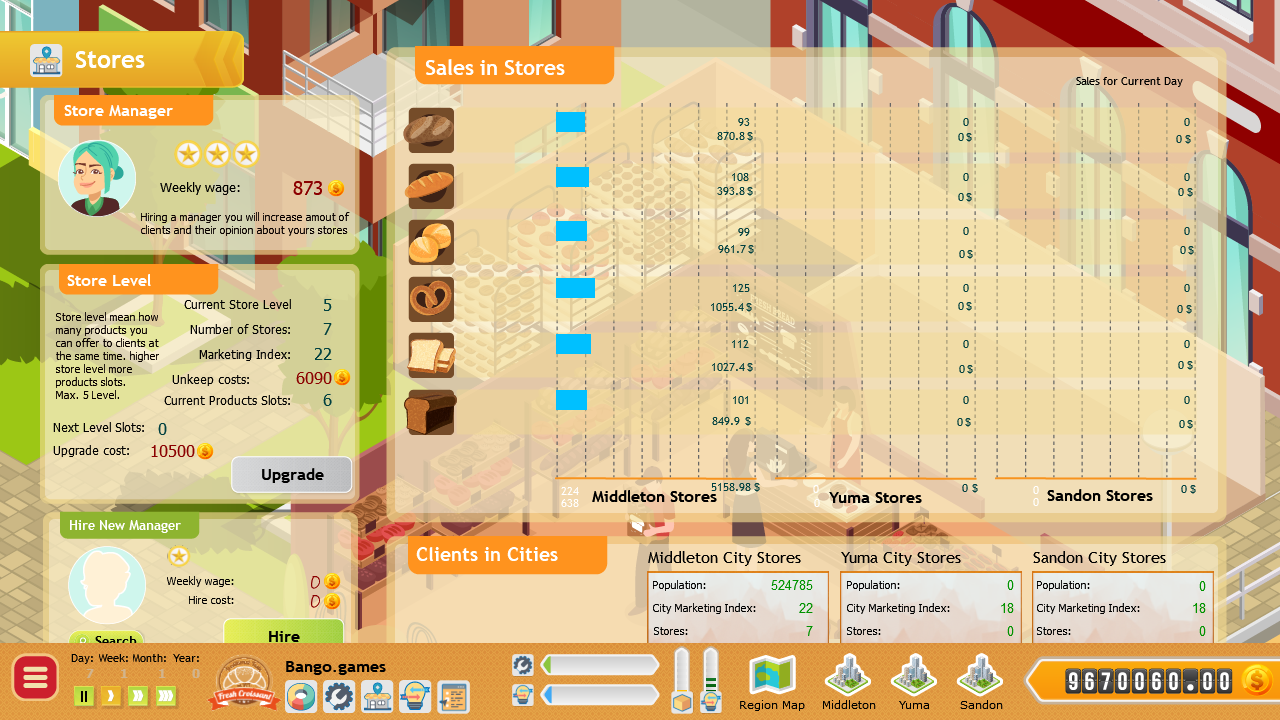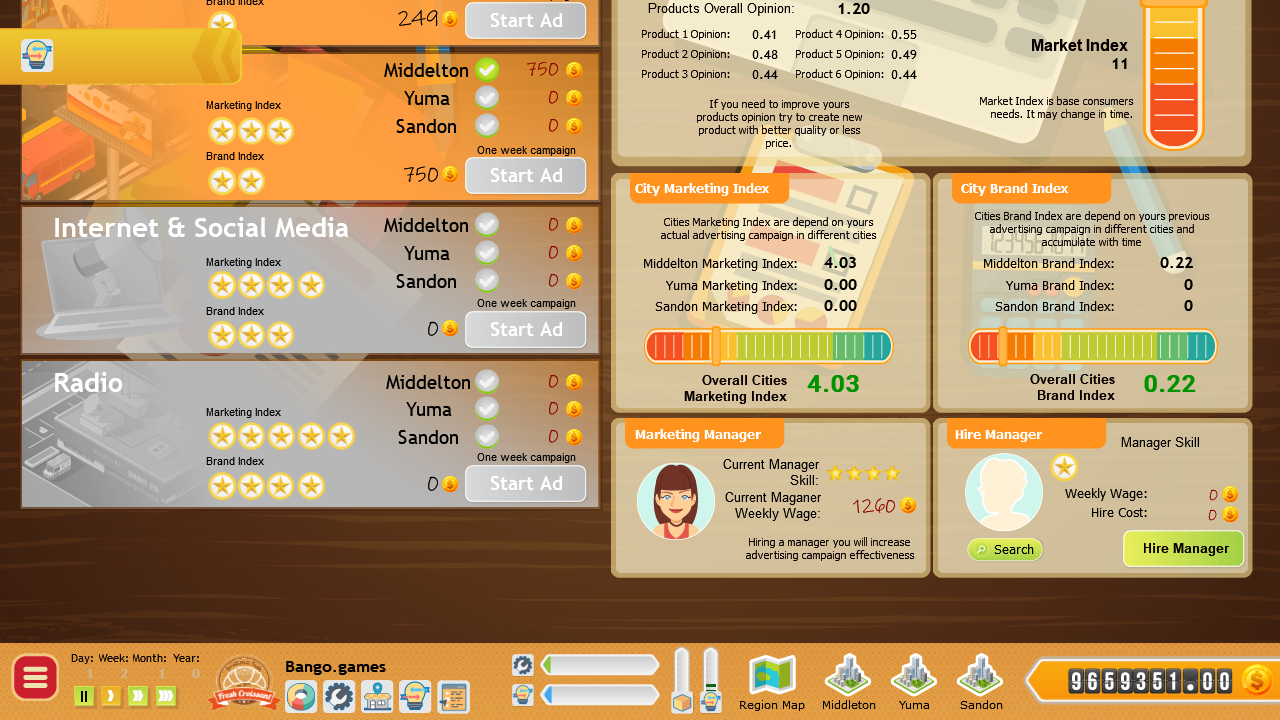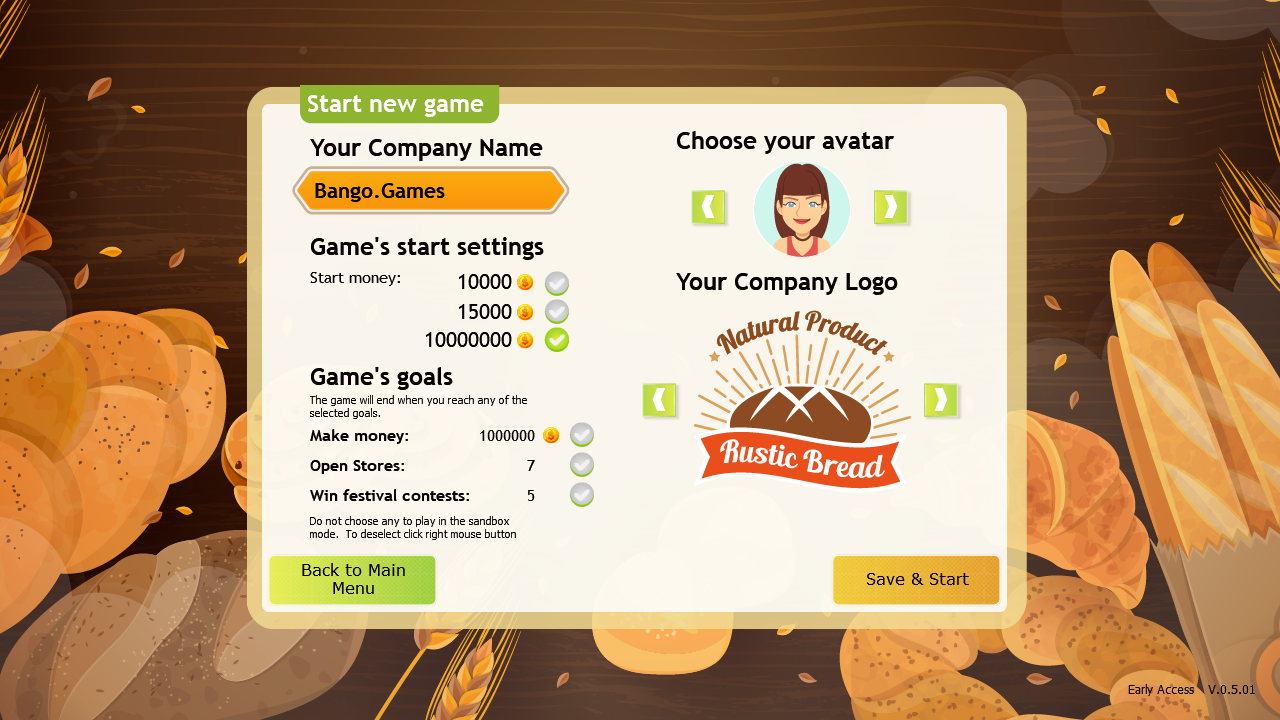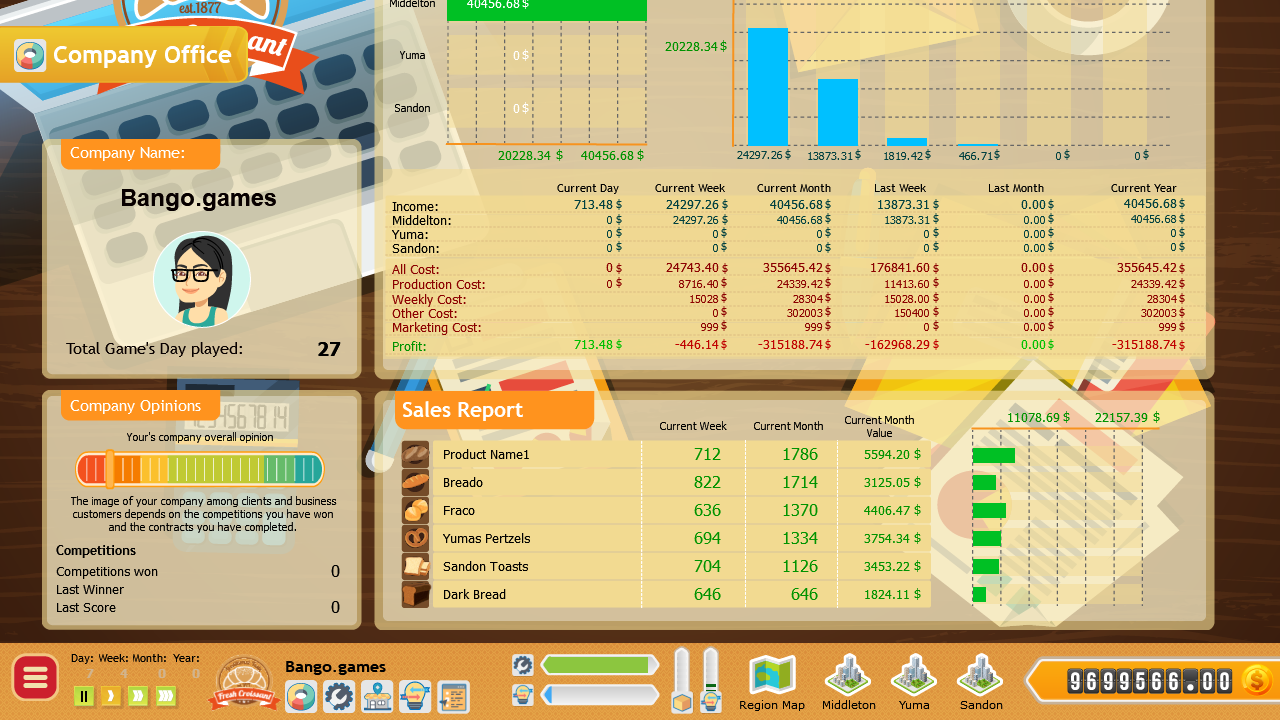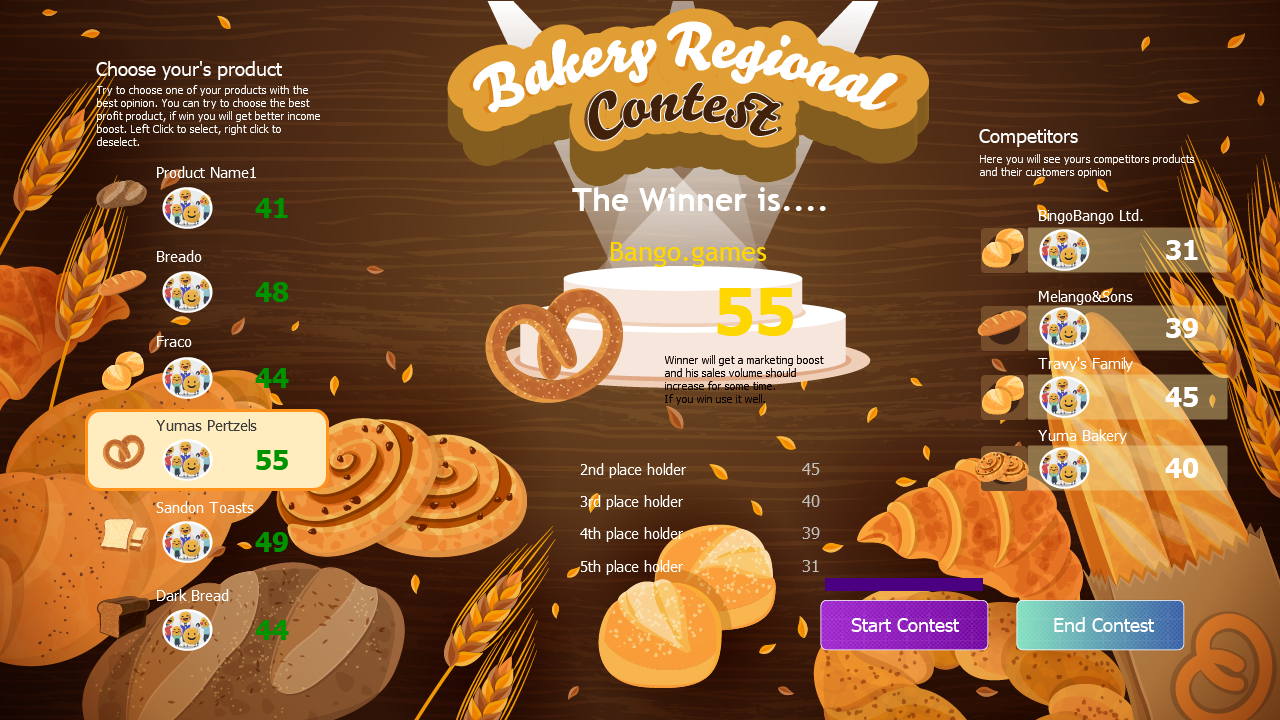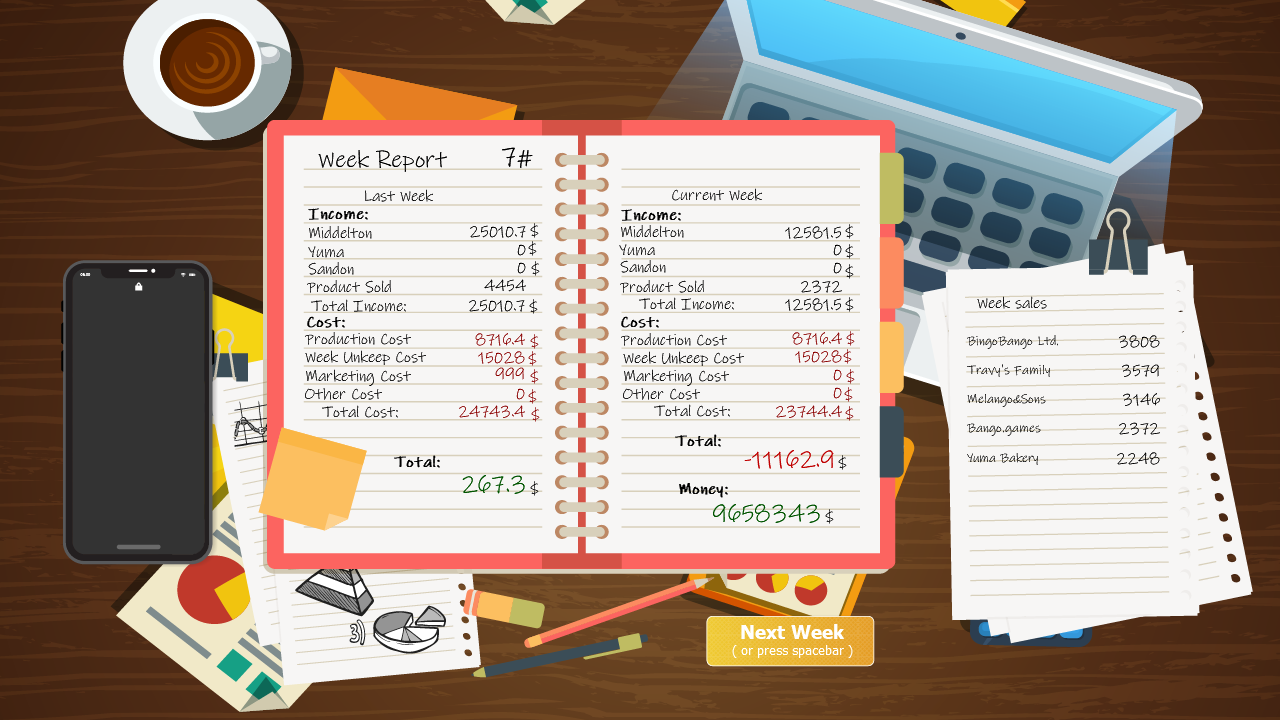 What was done?
The main city of Middelton, and some animations
There are already functional buildings in the city with which the player can interact right now and buildings that will be functional at next updates. It's about buildings such as shops, bakeries, offices, banks and warehouses.
The sales and revenues module has been completed. Now the player has full access to information about the company.
The production module is also finished. And allows you to enter products for sale. Currently, the production capacity is increased through the "upgrade" function, but in the future I would like to develop this module for more complex production lines.
The marketing module has been completed. It allows sales support activities like marketing campaigns to increase the total number of potential customers.
Bakery competitions. From time to time, the player may take part in bakery events and the win has a strong influence on the player's sales in the stores.
The game itself is designed so that in each of the "modules" I can add functions and add depth to any game mechanics. And so far, the game does not yet contain all the functions and mechanics that I would like to see in this game. And I mean contracts, where the player could sell outside stores. But mainly add depth to the production mechanics about production lines. Whether as part of the purchase of "technology" or building your own production line. I also think a lot about the introduction of the logistics module. It would be naturally connected to the warehouse. This would allow the introduction of delivery elements to the game. Purchase of delivery vehicles and possible plans for the supply of products to stores. And that would probably be my biggest ideas for adding content. In the meantime, I will want to add new minor functions and improvements like a bank.
Thank you for your attention and greetings!