Hi all!I just posted the prototype 6 of Fists of Fate.
Following is the list of updates to this version.
New enemy "Murro" (Still incomplete)
Better texture configuration for Box, floor and "fence"
Play with different characters (only for me right now).
New Air kick to Manuel (And minnor corrections in others animations)
EnemyEmitter can emitt an array of actors.
Actors do not latch on top of enemies (you can stop at the top of then)
Resolved sprout box bug
Initial Building under construction
Temporary button to change camera projection
Windows version now works with joysticks.
You can see the complete changelog in: Fistsoffate.nostaljia.eng.br.
Some screnshots: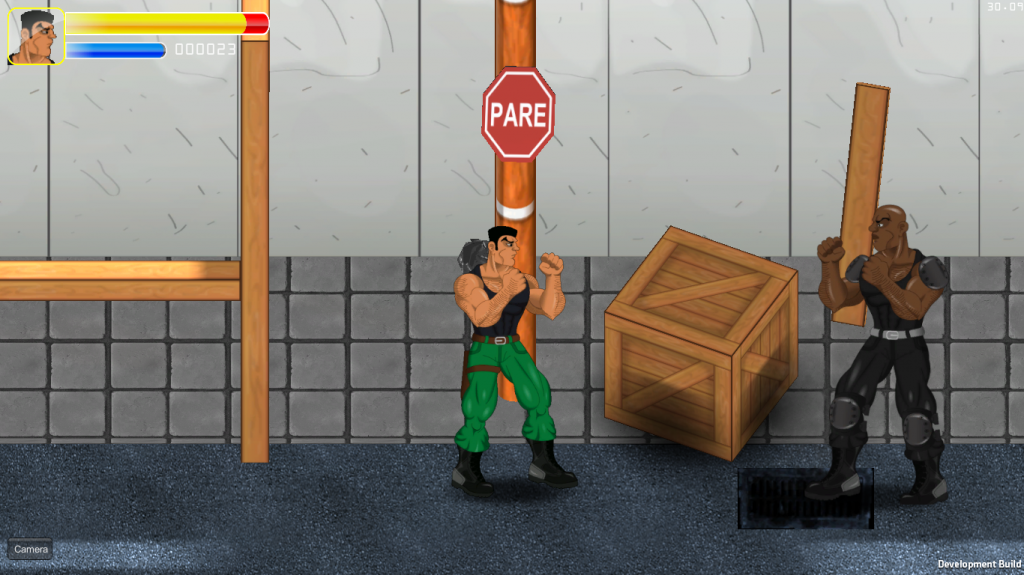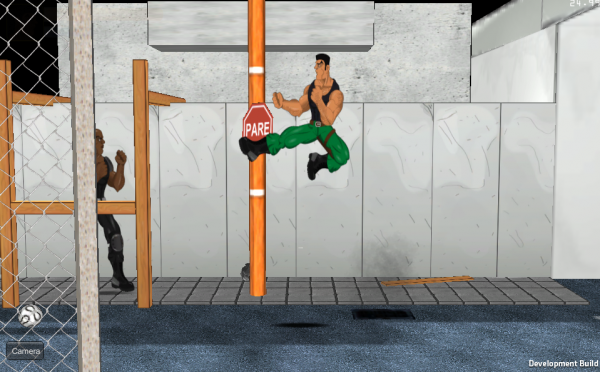 I also published two executables for Windows (32 and 64).
A linux version will come out in a few days (when can make it work).
The Android version is running realy nice, but is only for me right now. At least for now.
I almost forgot, I published the "Incomplete Todo List".
Here is the link Fistsoffate.nostaljia.eng.br.
I few days I will post a new video too.
You can play and download the new prototype
here: Fistsoffate.nostaljia.eng.br.
Thanks for all people that are tracking the game!