Hi!
I finished work on the very first reworked version of the game. There are not so many new nuances as we would like, but you can try it now, just download.
One problem is that I can't publish Linux version now. It will be after, sorry.
IMPORTANT: Read "How to play" before starting game to see controls
---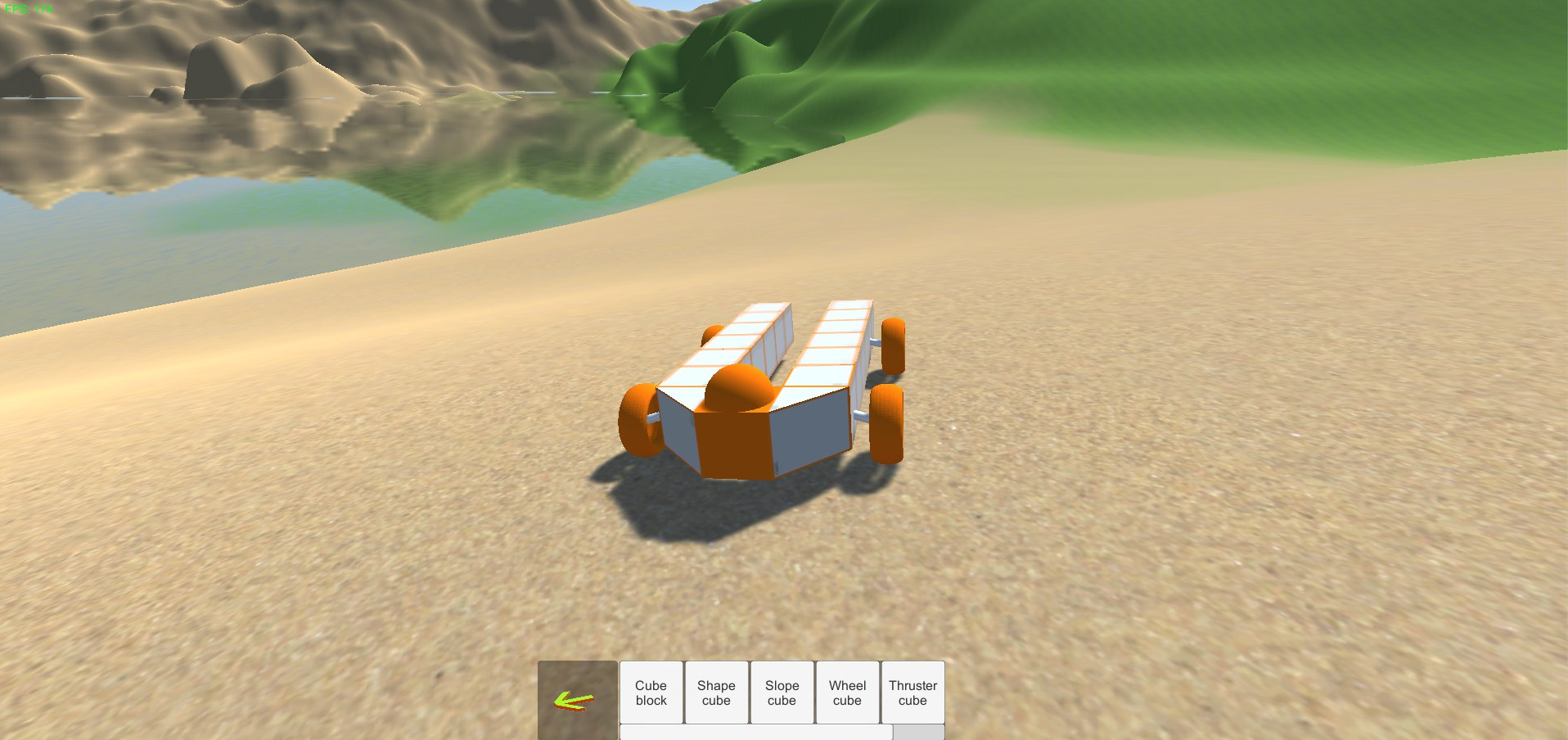 ---
I haven't more ideas to do things, but just I want to get back what was already in the game and do it less bugged (Yes, there's not a lot of bugs as in older version).
---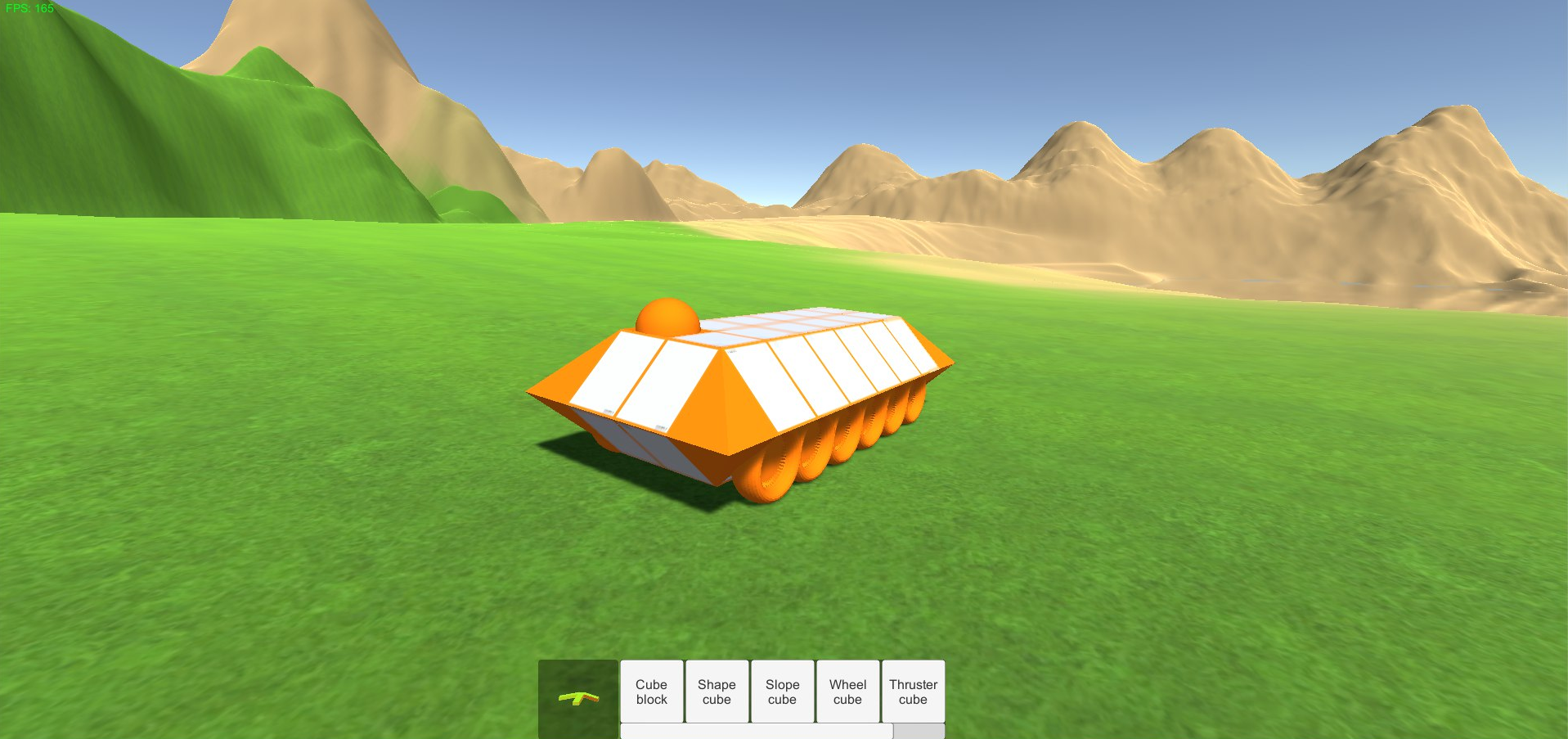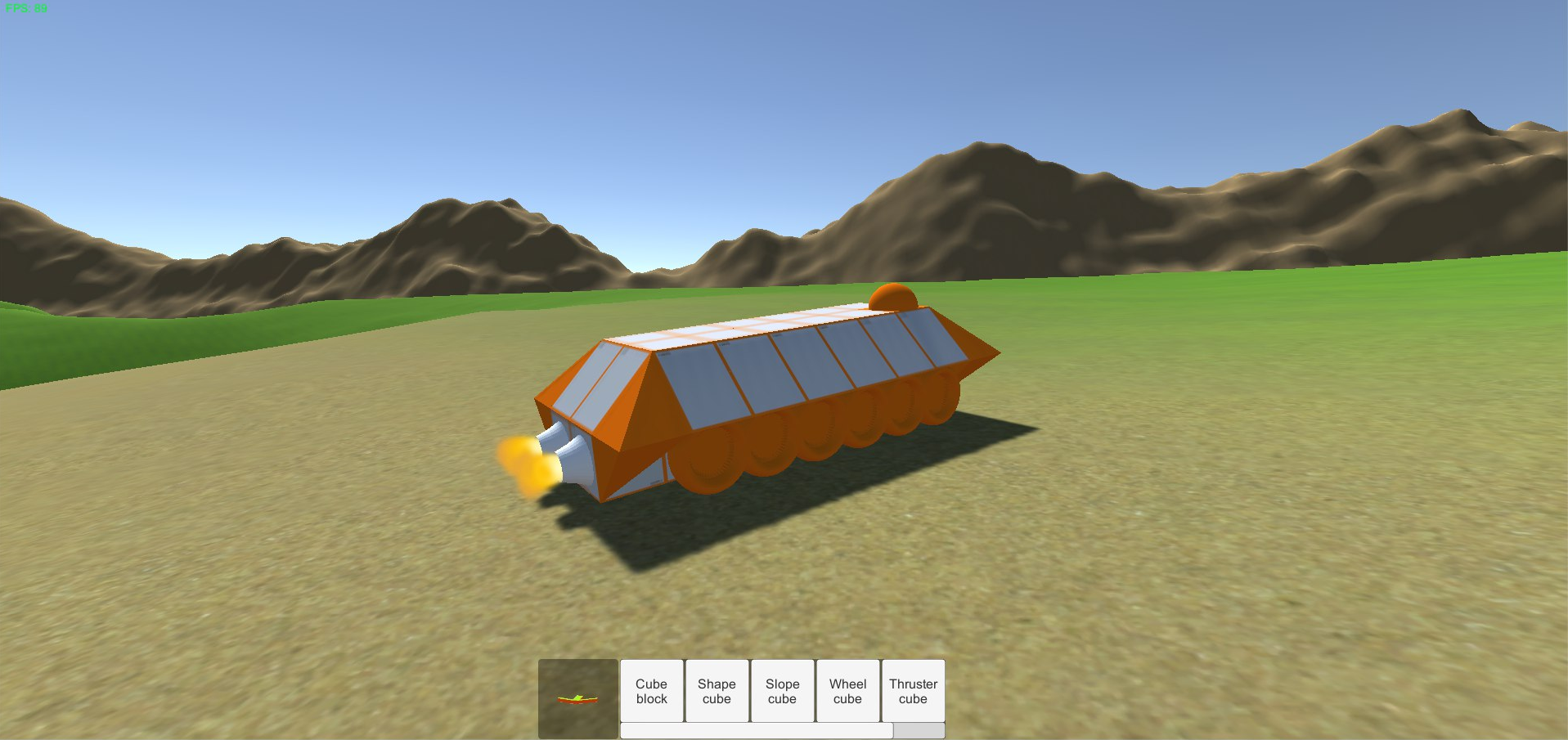 ---
Now you can take 6 kind of cubes: just cube, slope and shape cube (I don't know how to call it by other name), wheel, thruster, propeller. Some difference with thruster and propeller:
Thruster is 2x more powerful than propeller, but you can turn propeller force onto negative vector, so you can make simple boats, hovercrafts, etc.
Cube blocks can float on water, but it's not physically completed now, so that they will float not correctly.
Have fun!