Release of Version 1.51
First of all, I have to say a big thank you, to everyone who downloaded this mod and a even bigger thank you, to the one who gave me usefuk feedback.
But back to the update: It's a rather small one and contains support for the current MC version (1.31) along with some improvements. I updated the stone texture, as there was some bad critic about it.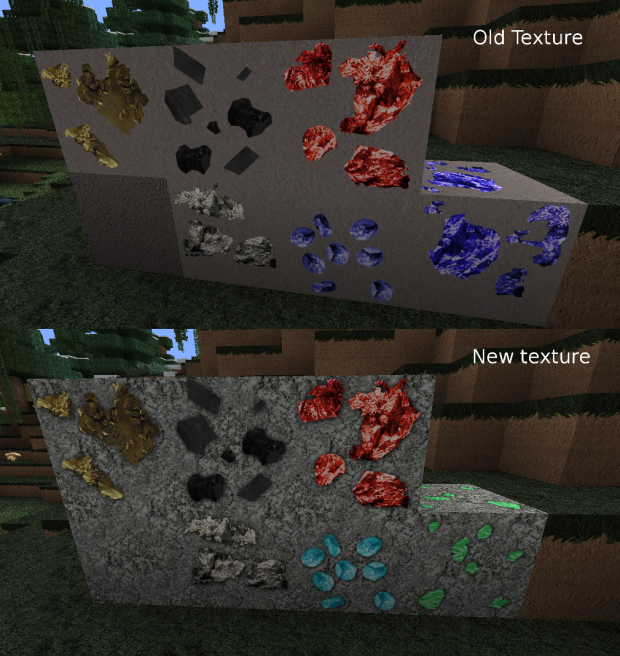 I also fixed a bug, where you could see stripes on some textures.
Minecraft Version 1.32
This texture pack is fully compatible with MC version 1.32. You don't need to re-download it, if you already got version 1.51 of my texture pack. The only thing you need to do is re-run the MC-Patcher. Otherwise, you could get heavy errors and crashes!
Download links:
256x:

128x:

64x:

32x:

Not sure how to install it? Click here: Moddb.com