New controls menu and Key rebindingThe old controls menu has been replaced with a brand new one with a nicer layout and proper descriptions for every entry. It also allows you to reassign keys for mouse/keyboard, with some new extra options to split up keys which do multiple things by default. So if for example you wanted a key specifically for resetting the train (without having to hold it) you can now set that.




New graphics menu options
Field of view sliders to change the horizontal FoV for building and train driving.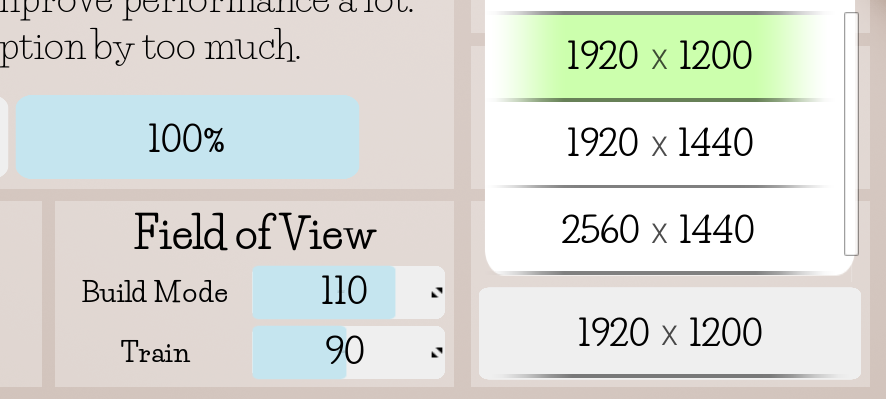 Emergency response vehiclesAlong with the usual vehicle headlights, these also have a set of emergency lights which can be toggled in the same way (left click on the vehicle after placing it)



Police Car


Ambulance


Fire Engine




Emergency service personnel

Police Officer


Paramedic


Firefighter


Doctor

Changes:

Improved the precision of track placement (may help prevent random derailments)


The tutorial now highlights keybindings and important words


Fixed creating invisible copies when placing multiple objects without moving


Fixed being able to open build mode menus while transitioning to train mode


Fixed trains being stopped by turntables on the level below them


Added some missing LoD meshes


The 'Controls' button now takes you to the appropriate menu depending on whether you're using keyboard/mouse or a controller


Improved the behaviour of gamepad navigation in the graphics menu


Fixed various issues caused by trying to close menus with gamepad B/Start


Fixed gamepads sometimes choosing the wrong buttons on menus


Made certain lists loop back to the start after going through all options with a gamepad


Fixed certain passengers not having their hair colour randomised


Improvements to main menu button designs


Added a missing description for Bedroom (Night) in other languages



Various December hotfixes which didn't deserve an announcement:

Fixed E not working


Fixed fireworks never loading their high resolution textures


Fixed the Christmas lights on the Bedroom table derailing the train