Hello Master Illuminators,

Time flies, we're having fun, the game is growing, but there's been no update on Steam lately - what's up with that!?! Time to change that. Let us share with you the progress that we've made recently in Inkulinati - what we've added, changed and so on. So, let's get into it!
Some time ago, on our social channels, we showed new units. We call them The Hybrids. They are completely different from the other units that we've been dealing with so far, and not just in their appearance, but also with their mechanics and abilities. Here they are, these little suckers.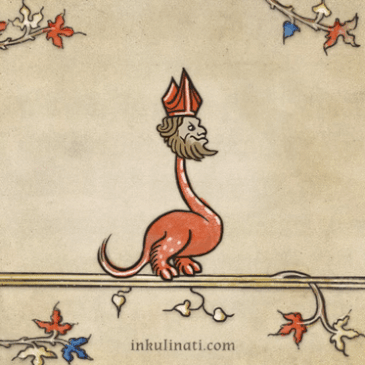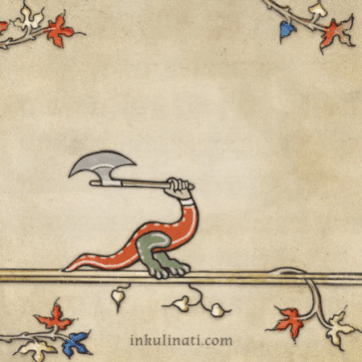 Their unique skill set means that you will need to adapt your strategy on the battlefield to defeat them (or to win with them - depending on which side you take). We will show you the Hybrids in action soon, but the most important question is "If these are whole new looking units, does that mean they will be part of a new army!?! And who is the leader of this army!?!?" These questions must remain unanswered for the time being. But be vigilant, because we will reveal the answers to them really soon. Can you feel the hype already!?!
Another thing that we've been working lately on are new manuscript pages on which the epic duels will take place (aka, maps). Here is one of them for you to take a look at. This new manuscript page (aka, map) is called Towers in a Meadow. But what makes this new page different from the others? Well, on the page of Towers in a Meadow you will find two large towers that are located in a meadow. I know, crazy! Yes it is, but there's more to it too. The towers aren't just there for visual purposes. These towers provide an additional level of battling goodness - a balcony where army units can be located and used with poise, grace, and tactical nuance. Seems like a perfect place for some deadly archers, don't you think? Also, you might have noticed that there are some new obstacles on the page too. One of them explodes too, creating a whole new barrel of laughs (hey, I did a pun - nice!). A new board means that you have to adjust your tactics, and that means more head-scratching fun.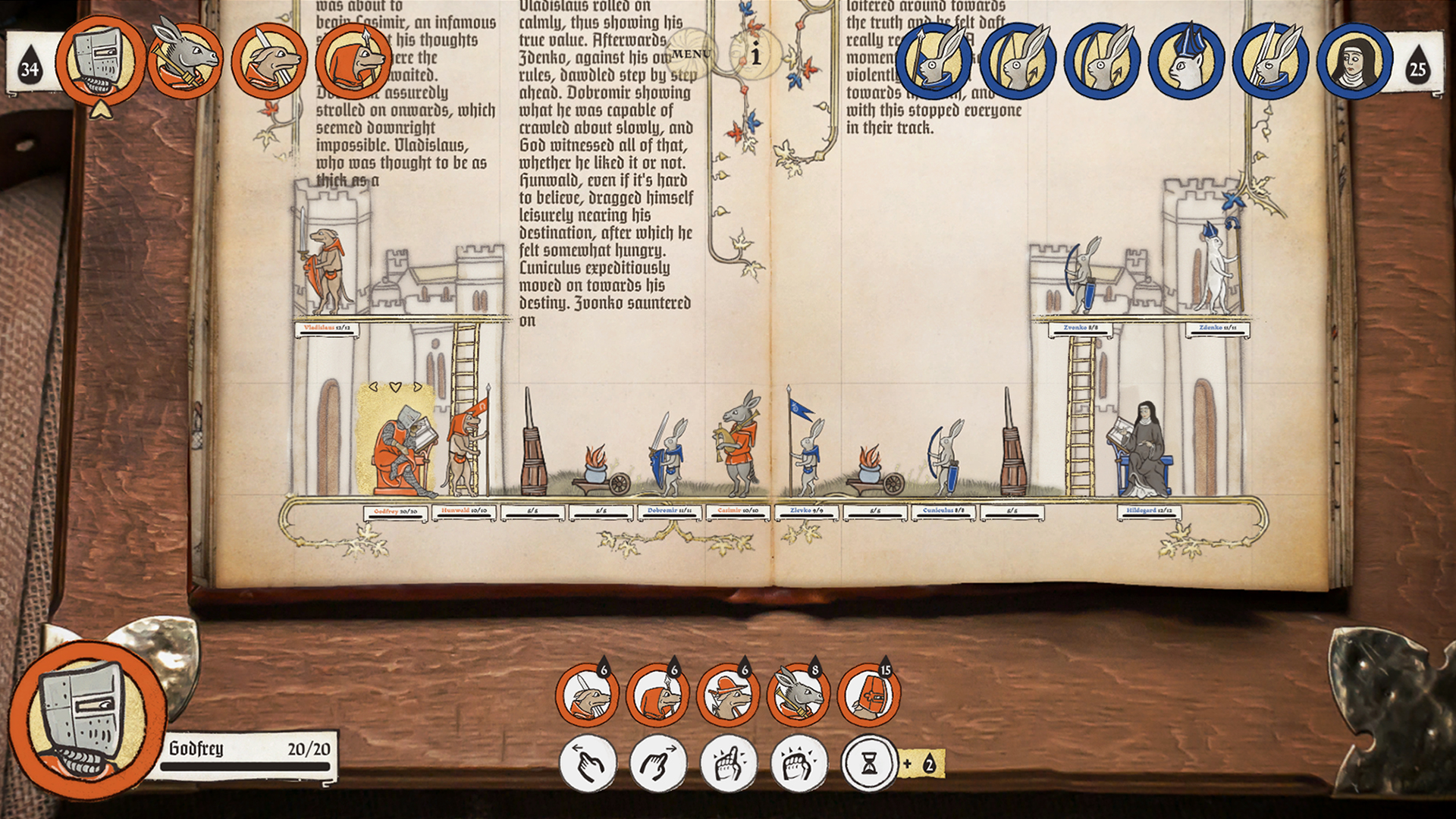 Finally, we did a revamp of our main menu. We wanted to make it a bit clearer and cleaner. Look, there's not much sense in writing paragraphs about the new menu. How about we just show it to you? Yeah, that sounds better...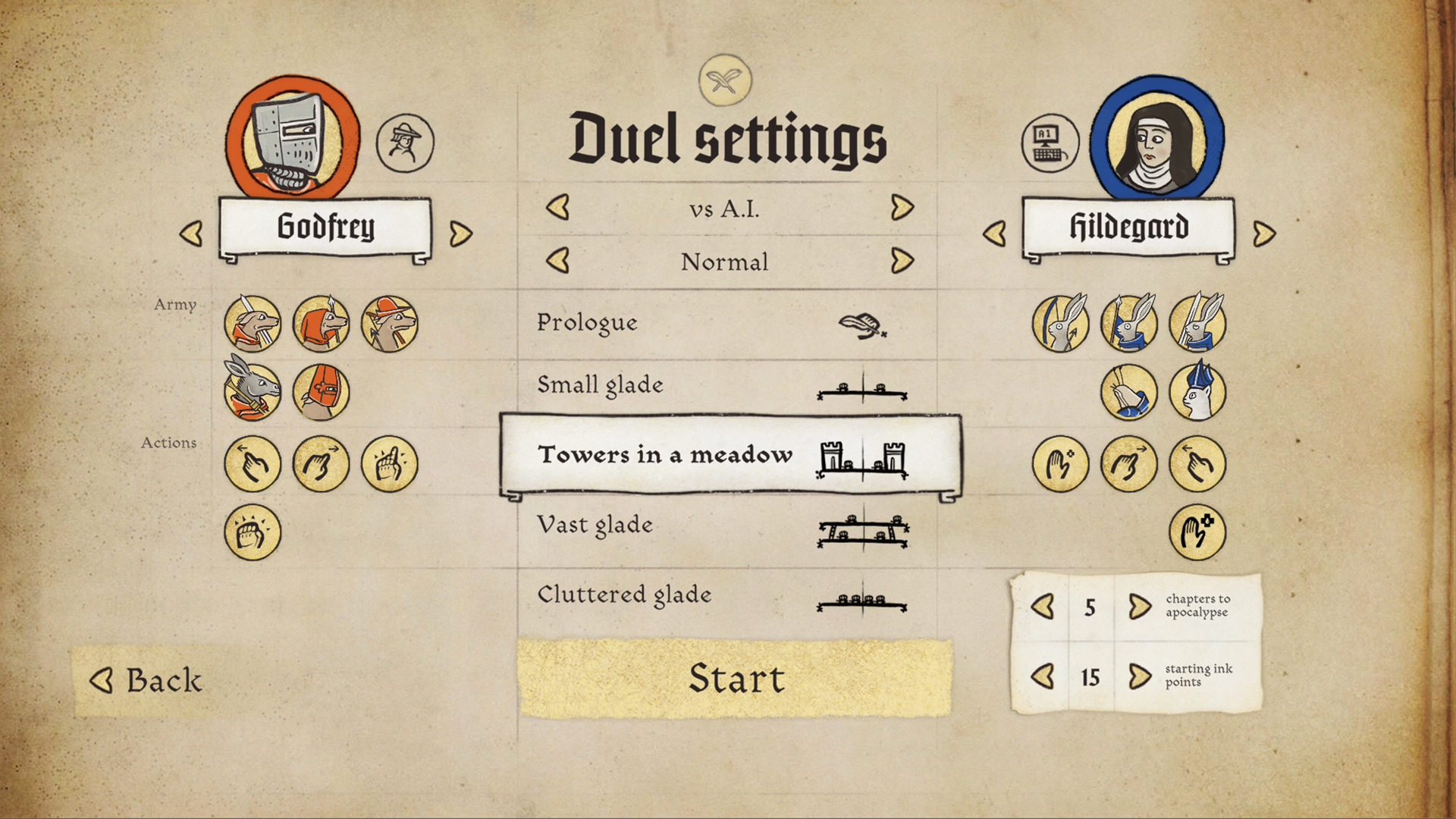 These are just a few of the many things we've been working on lately. Let us know what you think about them in the comments below. Also, let us know if you would like more Update like this in the future, or if you have some questions about Inkulinati, just ask away too! In the meantime, you can watch us on our Facebook and Twitter profiles - we also share a lot of information about Inkulinati on there too. And if you haven't already added us to your Steam Wishlist, ad us to it - you have no idea how much that helps us.
Until next time,
Michal | Yaza Games Team