This week I added 2 new frigate units, the artillery frigate and the bomb frigate. The artillery frigate fills the long range support role, and the bomb frigate, an area of effect suicide unit, replaces the old ramming frigate and its close range, high damage role. Much like the old design, the bomb frigates are meant to be strong against clumped up armies and countered by long range anti-frigate ships or tractor beams, which can push them away preventing them from getting close enough to do damage.
Also, as the game gets closer to a fully playable state (and alpha release) I've been working on completing various standard features of an RTS, including control groups, unit stances, and generally better unit AI.
Control groups work much the same as in most RTS games; Ctrl plus any number key 0-9 will assign a control group, and pressing the number key on its own selects these units. Units can also be in more than one control group at the same time.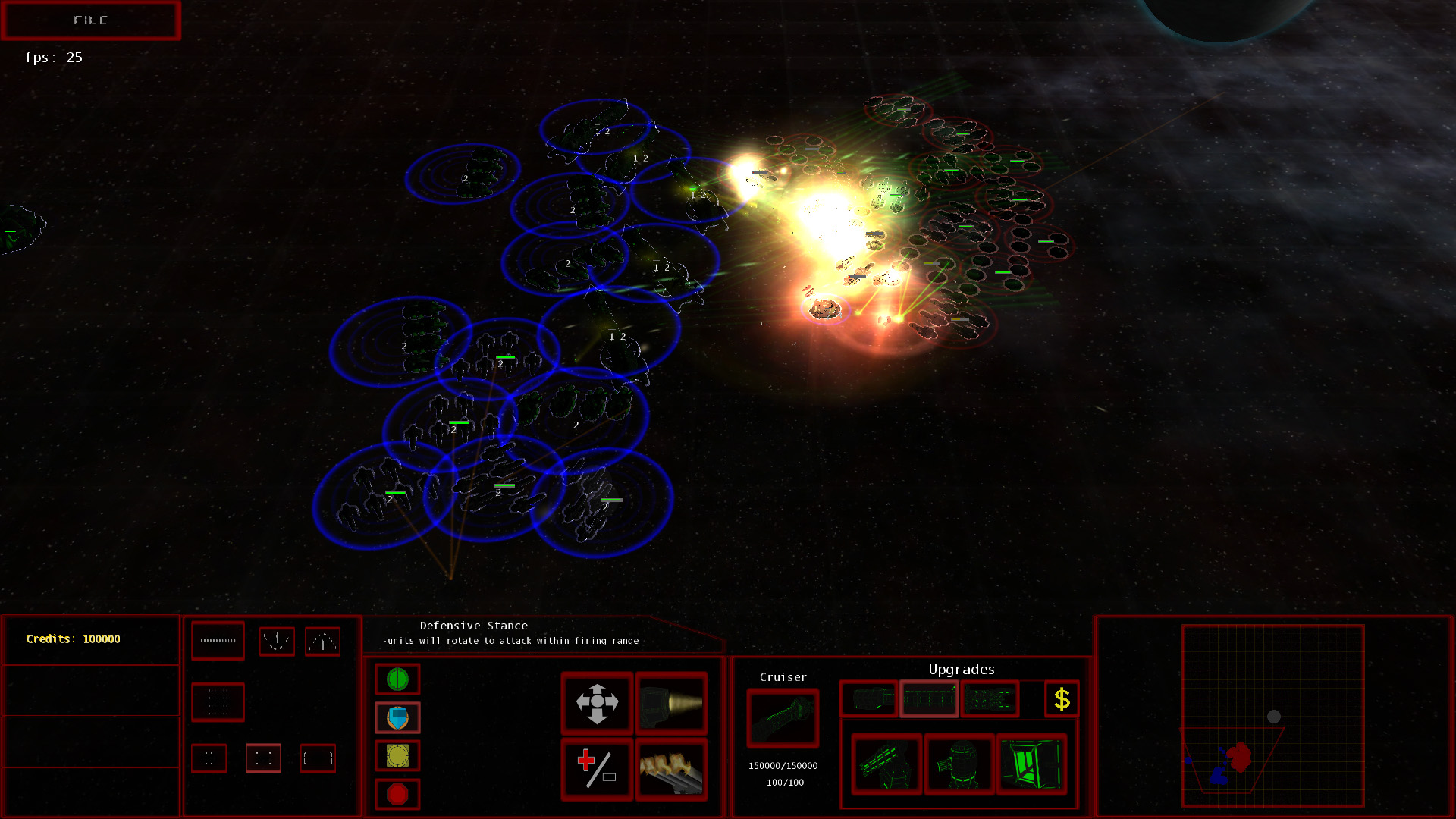 There are also new unit stances, to allow the player to automate basic behaviors. The stances available are as follows:Aggressive Stance: units will move to attack any enemy unit within sight rangeDefensive Stance: units will rotate to attack any enemy unit within weapons rangeHold Position Stance: units will hold their position and rotation, but still fire at anything within rangeHold Fire Stance: units will not attack or move unless specifically told to do so
Additionally, I've changed unit AI to allow for better focus firing and fixed a few graphical movement related bugs.