Hello everyone! It's been a while since a proper update on what's new. Other than bug fixes, the main thing I have been working on is a complete redesign of Claustrophobia's UI, for a more polished and more customizable experience, and (finally) resolution and proper fullscreen customization. So, I present to you, UI v3!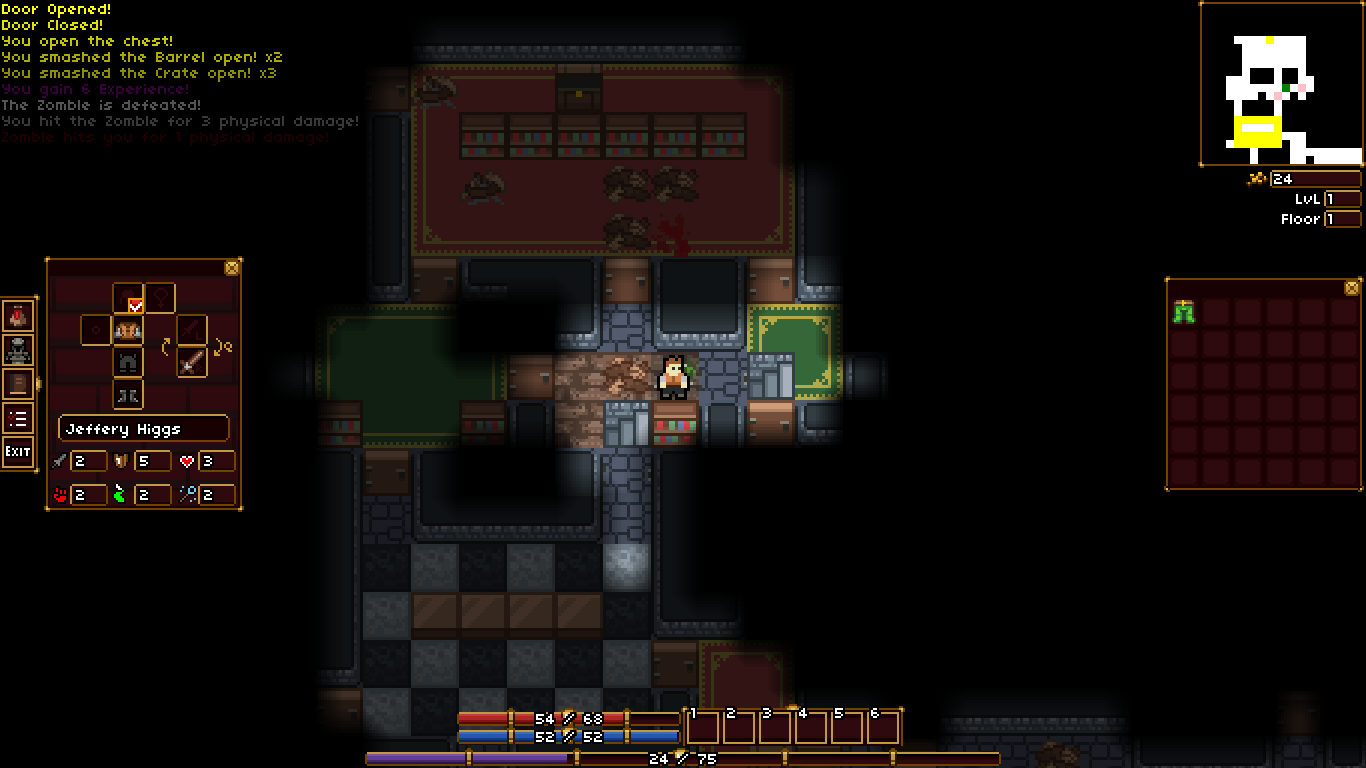 As you can see, the right hand side panel is gone, allowing the screen to be resized without the fixed window stretching and breaking. Instead, health, mana, experience, and skills can be found at the bottom of the screen, in a more traditional rpg style. The top right remains as the minimap, with the addition of gold, level, and floor counters.
All other features, such as inventory, character screen, skill book etc, can be found in moveable and minimise-able windows, which can be opened and closed via a pop out panel on the left hand side of the screen. This gives you both more room to see the play screen, and choice to arrange UI elements how you see fit.
In addition to just being a visual upgrade, the new UI is also more optimised, and all tooltip bugs have been fixed. But of course, one of the main reasons for this change is to allow support for multiple resolutions, so...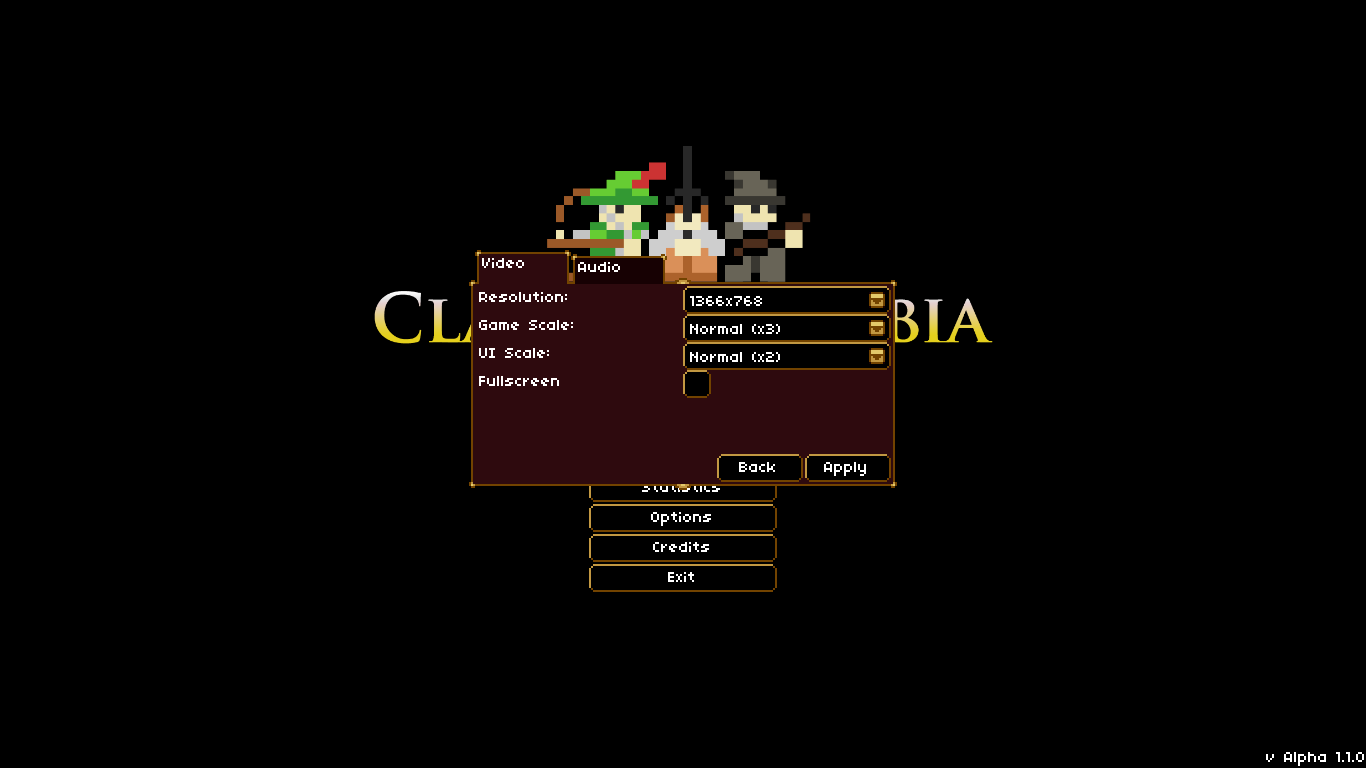 ... we also have a brand new Options menu, allowing you to finally change your screen resolution, as well as choose the scale of the game sprites, the scale of the UI, and fullscreen.
Alpha 1.1.0 will be coming soon, and includes a lot of polishing and graphical changes, as well as game rescaling, and new customisation options.
~TheIndieForge