Hey guys, bringing you some updates.

Yesterday I've re-worked the entire UI system, and I think it is much more intuitive and clean.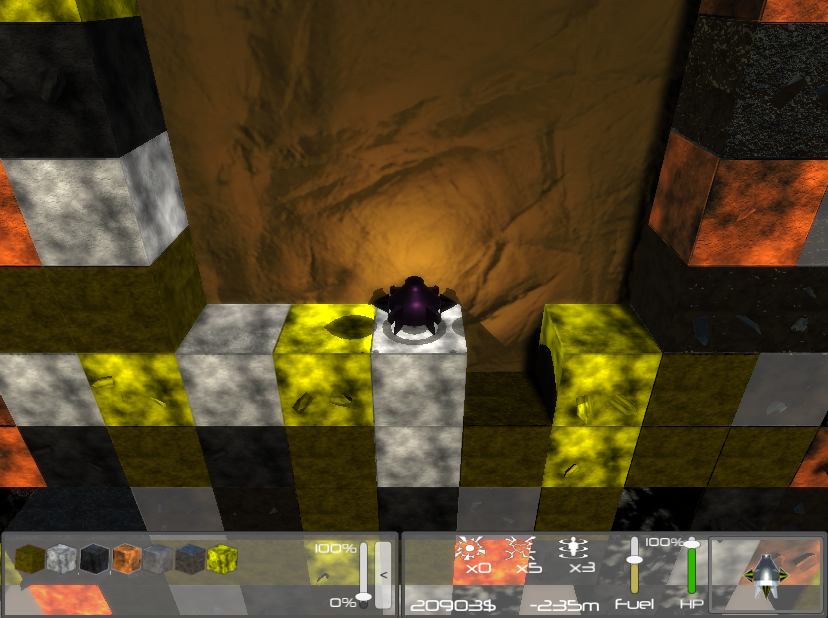 Although it is not final, this will be the structure for the next UI. All things are accessible easily with a glance on the bottom part of the screen, and the information displayed is key to your gameplay strategy.
On other news:
New Ships
There are two brand new ship variations. One of them can drill two minerals at once and the other can drill three minerals at once.

Slave Drillers
You can now buy slave drillers that will drill and sell minerals alone and return the profits to you. These slaves are fully autonomous.

It's all for this update, thank you for voting!
You can vote here: Steamcommunity.com