Greenlight, PAXEast 2016, new trailer!
Some news about the development of In The Shadows and current events, a lot of things are happening regarding the game these days!
Steam Greenlight!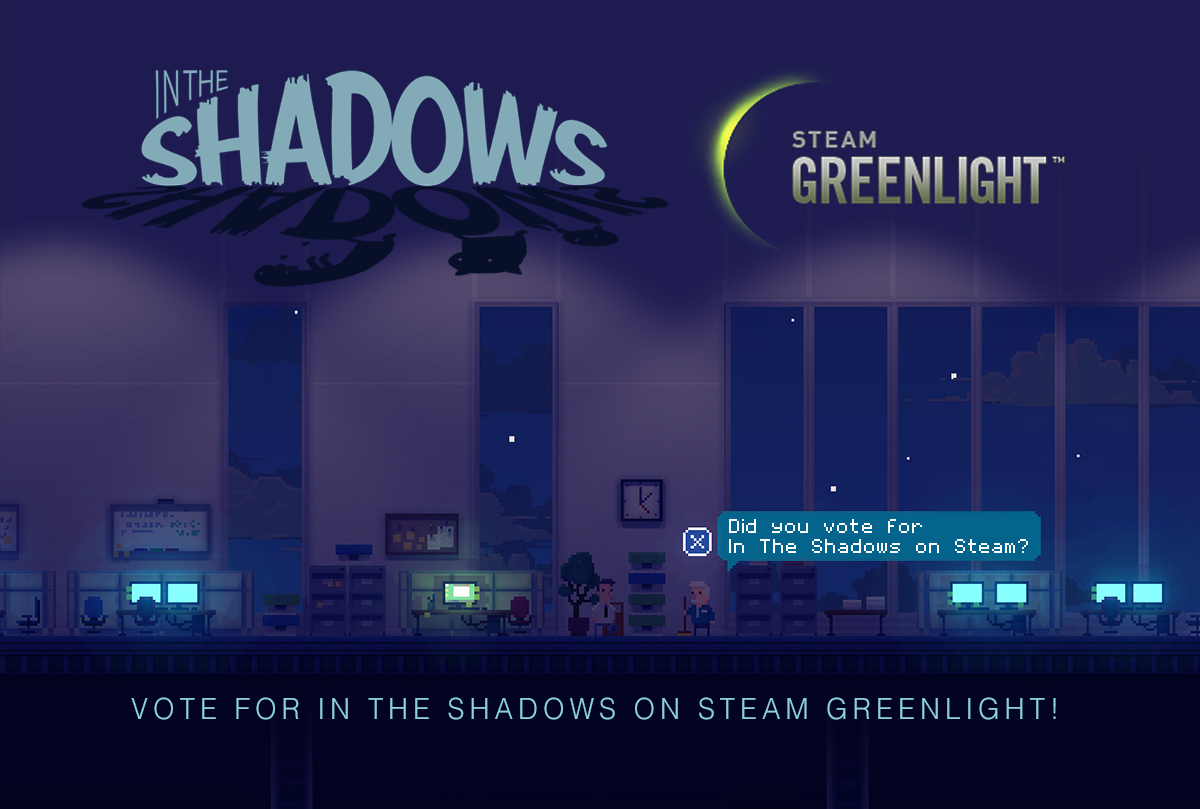 In The Shadows has been submitted to Steam Greenlight for approval. I hope you guys get a chance to take a look at it, if you would like to see the game on the store, give me a vote! The game as been submitted on March 31, It's doing very well at the moment, almost at the top 100 in 1 day!
New Trailer
I also released a new trailer for the occasion, to show some more of the gameplay, and new visuals. It is a two minutes trailer with great music taken directly from the game, composed exclusively for In The Shadows by www.twitter.com/lombusmusic
PAXEast
In The Shadows will be at PAXEast 2016 in the PAX Rising booth section, April 22-24. Don't miss it! If you go to PAX during the weekend, come to our booth to try out a demo of In The Shadows!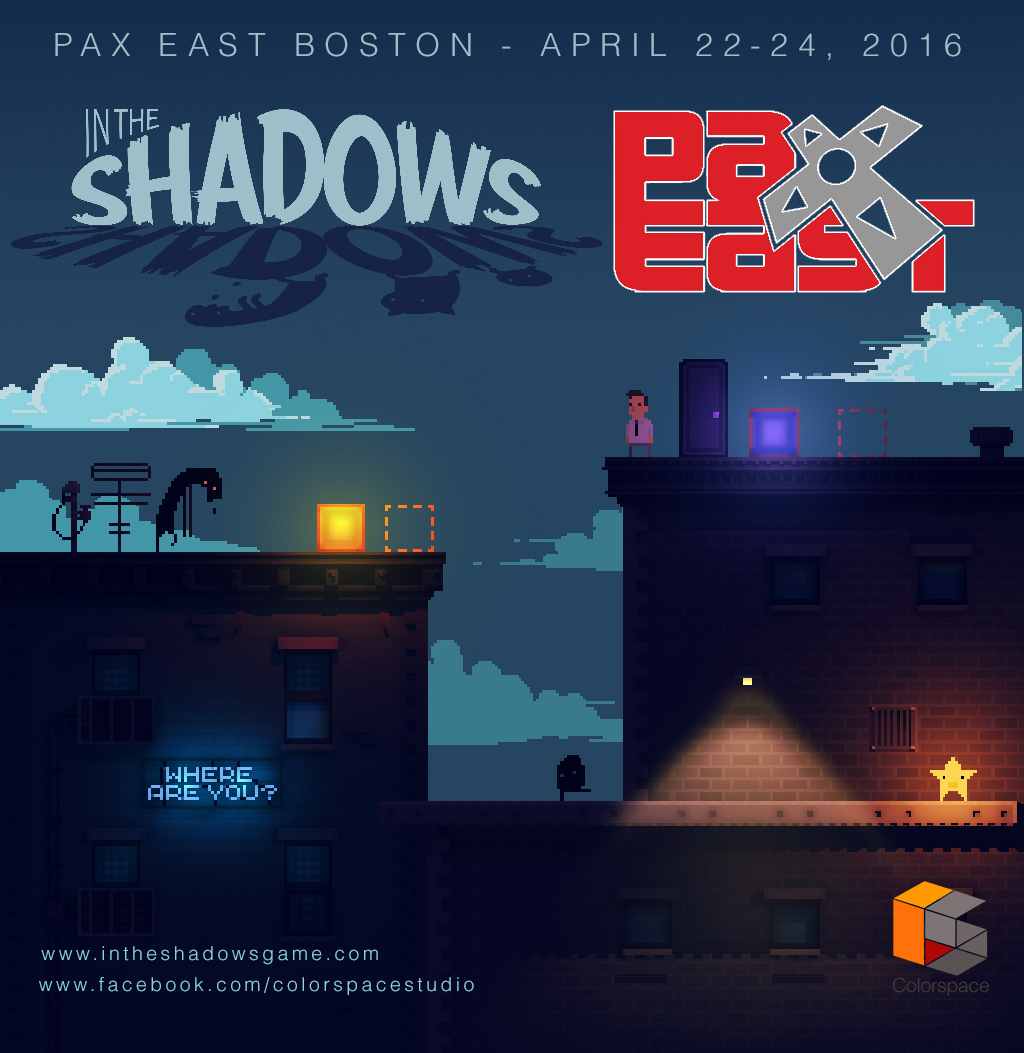 GDC 2016, IndieMEGABooth Post Mortem
In The Shadows was displayed at the IndieMEGABooth March 14-18 at GDC 2016 in San Francisco. It was an amazing experience. A lot of people came by to play the game, I got to talk to a lot of players about their experience and thoughts on the game. Thanks to everyone who came and played the game!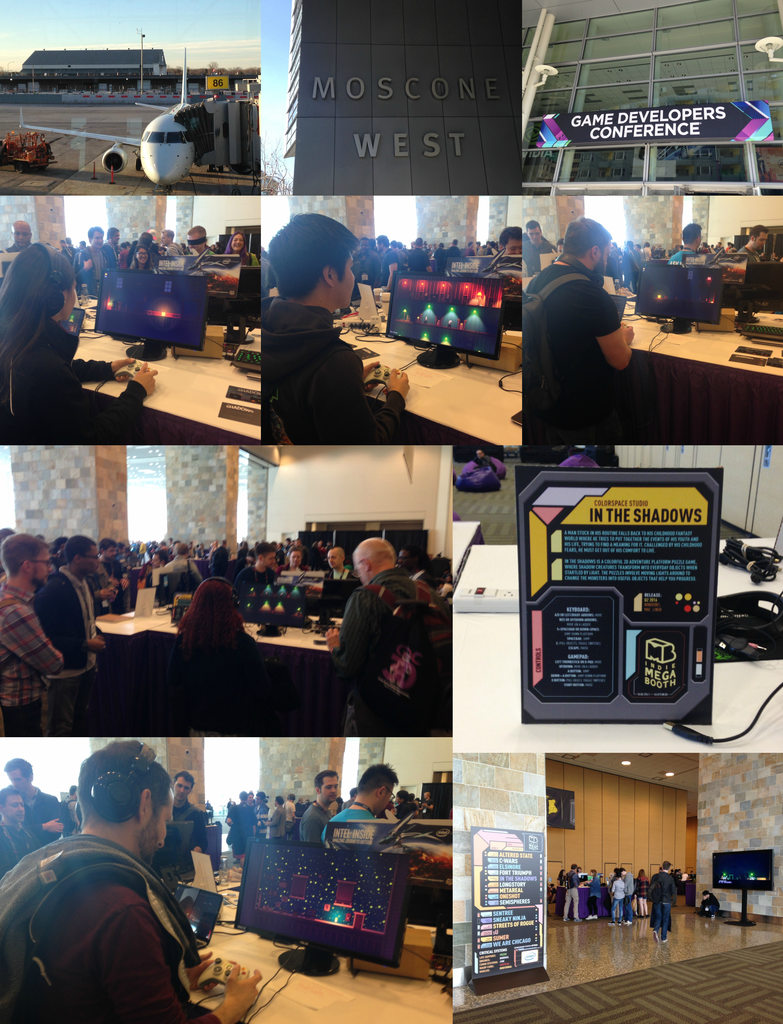 See you at PAXEast!