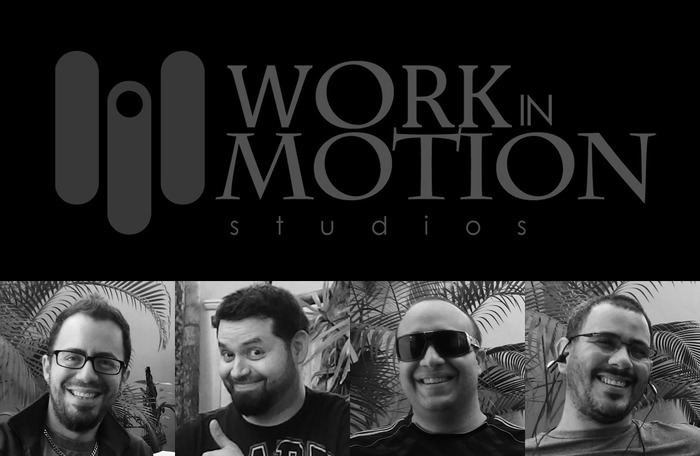 It's the eleventh hour, with only a little over a week and down $7,000 dollars, the Kickstarter for Defend the Fawkin Station seems bound to fail. Work in Motion Studios is a small independent digital studio based in San Juan, Puerto Rico. They are trying to carve out a new industry on their small island and bring a new point of view to the indie game market. Run by Jorge Castillo and Daniel Sosa, these two ex-college professors have an hunger for creating games and cinematic experiences. Along for the ride they have concept William Nuñez and programmer Juan Marquez, two integral members of this rag tag band of misfits.
Today they released a brand new trailer for their upcoming game, Defend the Fawkin Station. The game is twitch shooter compromised of tower defense elements. Along with your fearless leader. General Fawkin, the player must defend their planet from invading aliens. At their disposal the have Fawkin Station, an orbital cannon that circles the planet on a ring that provides shielding and defense against hostile contact.
As the player progresses through the game they will gain tech points that can be used to upgrade the main cannon and shields of the planet. Also the player can develop new technology like shuttles that scour the battle field for temporary upgrades and repair packs, and ca also be equipped with ion cannons that help the player against shielded units. Turrets, stationary cannons that can be placed to defend sectors of space and even drop mine fields to deter enemy advancement. Finally the player can research fighters, these fast and mobile crafts will help the player hunt down alien scum.
On their Kickstarter page, potential backers can find, links to their development blog, the General's Twitter account, and preview 3D models of the games units. With only a couple days left, Work in Motion Studios needs your help to finish funding this project.