In game there were following changes. Earlier, the boat passed tests for the territories of the deep-water lake, but its sizes didn't allow to make optimum testing. Now the boat is transferred to the sea. Testing on the long route showed a row of shortcomings and problems the majority from which by this time is corrected.
As open spaces repeatedly increased, there was need for explaining the ground, to twist if far to departure - coast it isn't visible. In this regard, in game the navigation system is added.
The system of navigation consists while of two bases. It is a card and a compass. The card displays the sea and a point where now there is a boat, and the compass shows the movement direction. But it not all. Will be added as navigation beacons and markers of points of assignment. As friendly ports will be marked. Unfortunately, the card can't change scale, but even without such opportunity orientation isn't a problem. Everything is simple and available!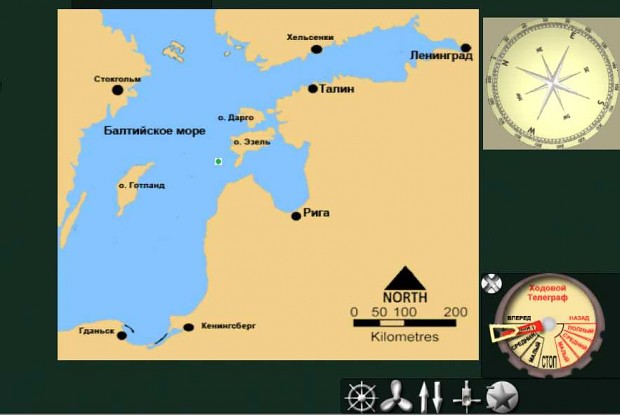 As there are also simply pleasant changes. The land starts taking more nice form. The part of the mains the island, and part of boundary of a land of the continent is at present already ready. Some regions received real depths. In the future all territory of the sea will have real depths, and a land whenever possible real height above sea level. As also the general appearance changed.