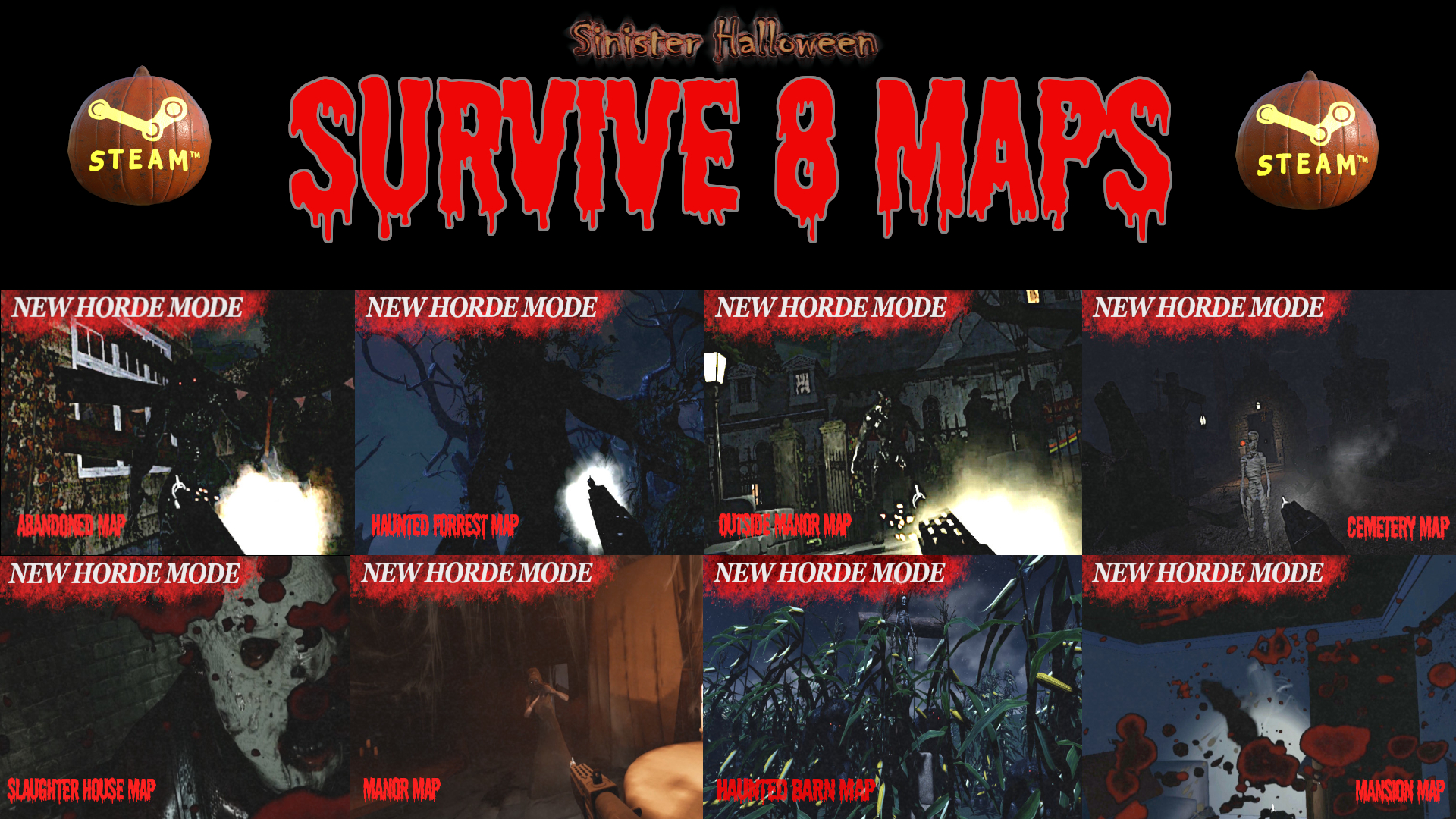 Brand New Mode for Sinister Halloween game. We have been working months to make this mode. More action and less story. You choose your weapons and fight waves of evil creatures through 8 different maps.
This is an arcade mode for players looking for a challenge, no checkpoints so when you die, you start over, test your skills and see if you can survive this Halloween night.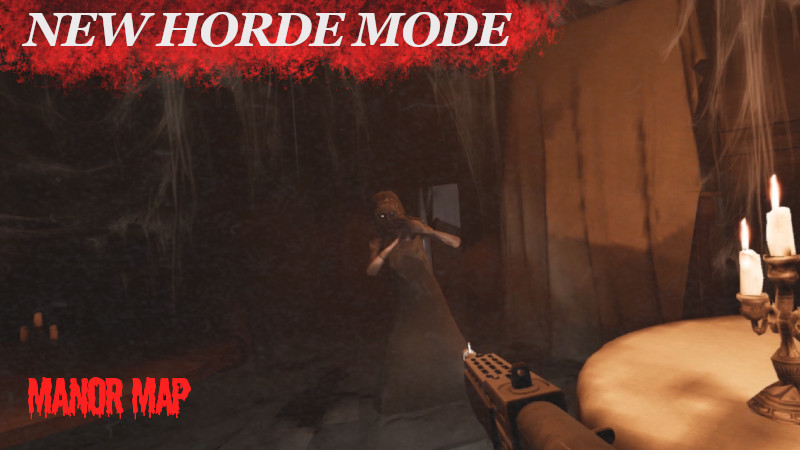 Survival Manor Map. Go through this Massive haunted house and just maybe you will find the exit.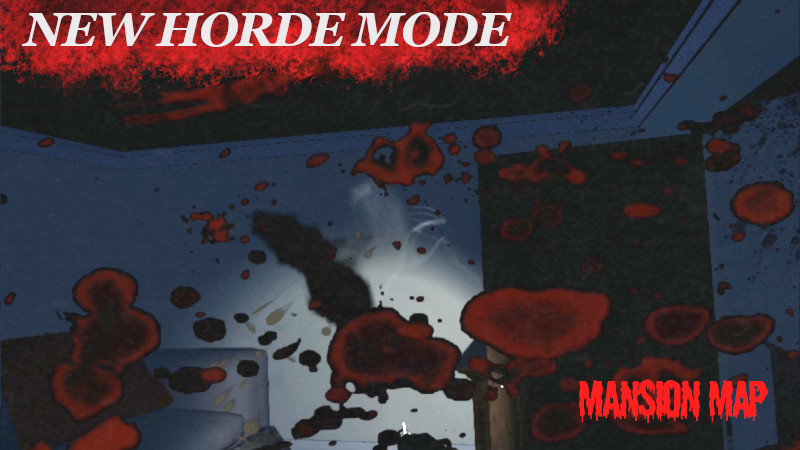 Survival Mansion Map. On this map, see if you can kill the ghosts before they take you to the other world.
See if you can survive in these 8 maps for Sinister Halloween game.