Sorry for the lack of updates, I just moved house and had no internet connection.
I've been working on a new idea to make the smithing more interesting. Now instead of simply selecting the item from a list and having it appear, you must shape the metal yourself.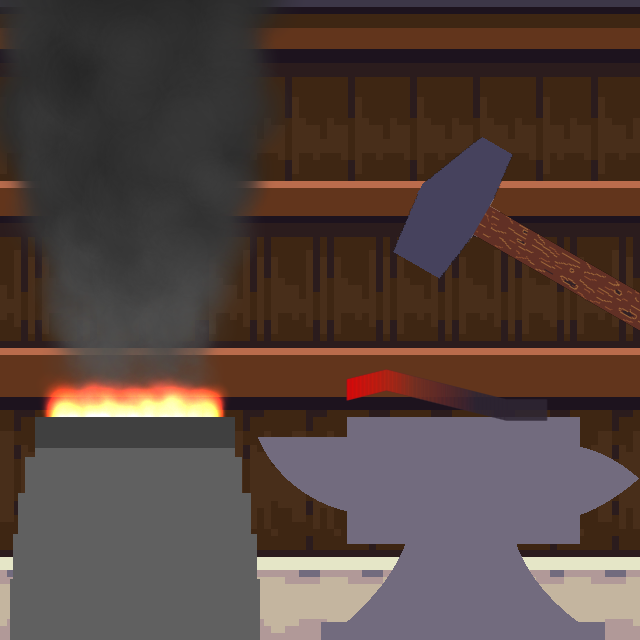 Please excuse the artwork, they are just placeholders.
The idea is that you must keep the piece of metal heated in order to continue shaping the piece but that each time you reheat it the piece, the final product will lose some quality.
We also plan to have a different system for creating helmets and other curved objects in which the goal is to create a near perfect circle rather than a straight piece.
Video of the new smithing system in action
The other skills (such as crafting, fishing and building) aim to have mini-games of their own, which should make carrying out the tasks more entertaining without being too over the top.
We've also been working on the gui so that clicking a panel will bring it to the front of the screen, along with other minor changes.
NPCs have also been started on; dialogue is functional but not very pretty, and pathfinding in the works. Once pathfinding is working, we hope to add some enemies and basic combat to the game.
Basic player/NPC dialogue
We also plan to further advance the inventory by adding a quick bar (similar to the one in the Flash version), so that players can quick select different weapons and items.
New Smithing System Downloads (standalone for now);
We'd love to hear from you, so please give us any feedback/suggestions you have.