Blast from the Past…
Empol ships are usually recognizable from their sleek angular lines, their advanced weaponry, and state of the art technology. But before the Kilo class cruisers, or Domino class destroyers there was this ship:
The Essex Class Cruiser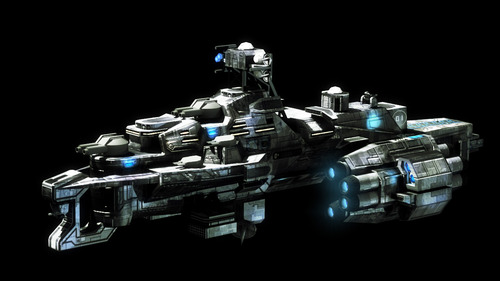 Her hull lines are not clean, but crowded. By today's standards she's slow, and her shields are obsolete. Her hull bears the marks of age. But you don't throw a thing away just because it's old.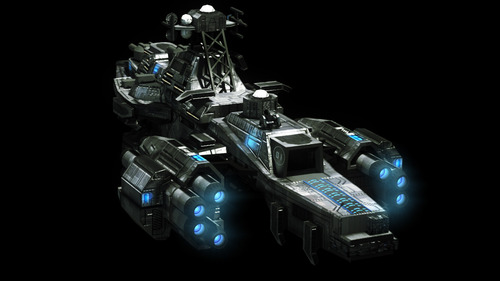 The Essex class comes from a time when Empol was still encountering new powers. Unsure of what they might come up against, designers erred on the side of caution, bestowing the ship with an overwhelming arsenal. Perhaps even the most advanced aliens would think twice if they were going up against a ship armed with gauss cannons, multi-caliber slug throwers, electronic projectiles, and AP missiles.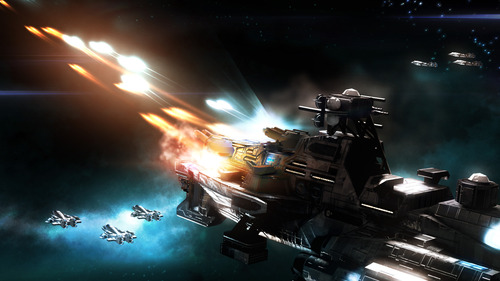 The UMCS Riyadh opens fire with her forward batteries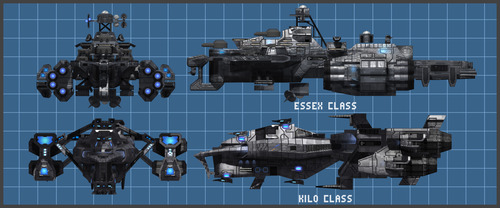 Comparison between the Essex Class, and the Newer Kilo Class Cruiser
If you can learn to manage the ship's weaknesses, its slow maneuvering and its obsolete shields, you can master its strengths: weaponry from a time when offence was the best defense.
In other News
If you caught us on Space Game Junkie podcast a couple months back you might remember a conversation we had about the radar screen in SVSH. There was some talk that we might improve the radar and map screens by showing a ships trail. Well we built it! you can see it in action below: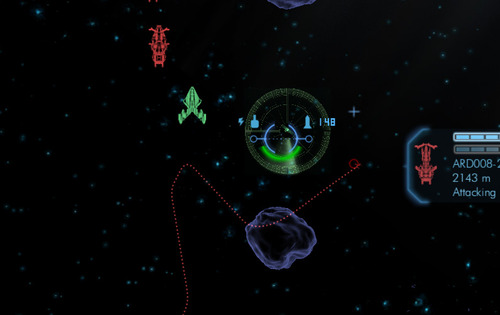 It's also way easier to issue orders to your allies now. In the map screen you'll see icons representing your allies. If you click on one, you'll see the options "Attack," "Defend" and "Release."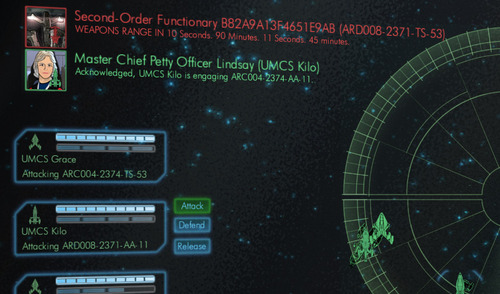 Hitting Attack will cause the ally to lock onto your target and fight with you. Hitting Defend will cause your ally to start firing on ships which are attacking you, to take the pressure off. Release will cause them to go about their business as usual.
Hope you've all been having a wonderful Holiday season so far! I'm looking forward to a month of carol-cancelling headphones.
-SpcKd Out