Hi people!
Last sector, number 10, is done - some palette changes and some gameplay balancing on enemy numbers and puzzle info and here it is:
We are still on adding story elements in it but at least the collectables are finally placed in game – take a look:
You just need to find out how to reach them ;)
On other things: we added in the hints list a new one for switching between the SynBs, with the mouse wheel, and fixed some texts.
There are also some news about the arenas, we are now looking which sectors use for them. If you have tried the ones available on current build, you have maybe seen that the arenas are parts of the sectors but with some minor difference, for making the rooms perfect for an arcade gameplay.
So, for the new ones we are making some tests because not any place is right and sometimes parts that looks nice offer, in reality, a tedious gameplay, which is of course a bad thing that we want to avoid at any cost.
We are also thinking how to make them available to the player. We have some ideas but we are not sure, right now.
In any case, here are some WIP screens: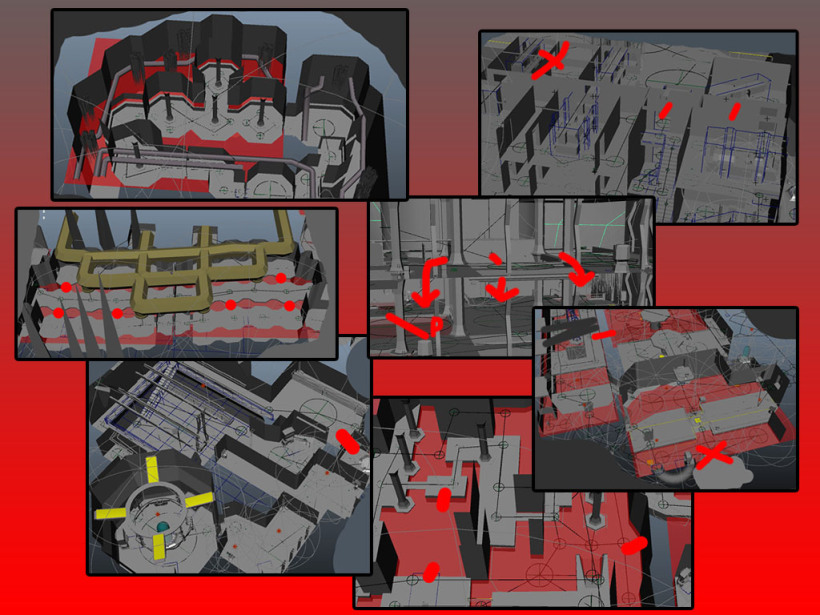 And here is our current text editor for managing the translations – which has some bugs :P with some (special) characters type and that Alessio is fixing: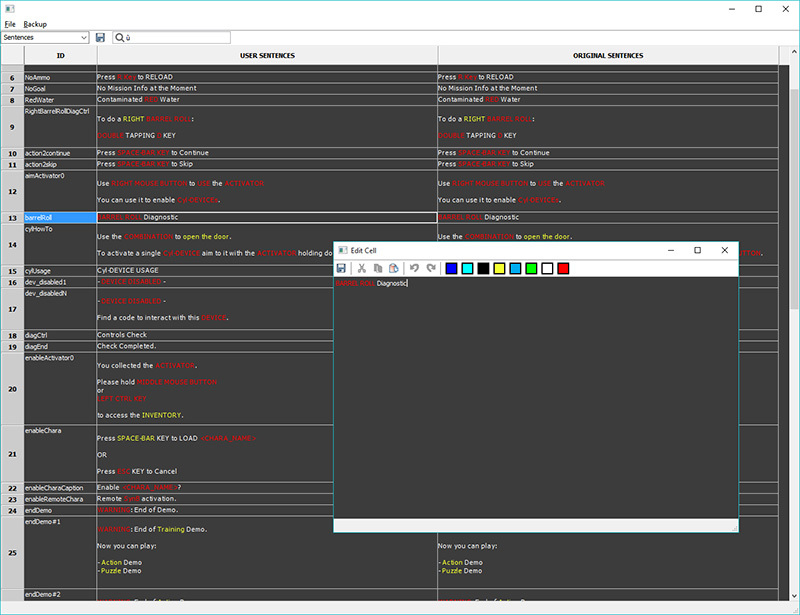 On the right the original texts (in EN), on the left the same that will be edited in the new language – with a click the edit-window will pop up for writing and saving the sentences. After the work is done, a global save creates the new file for the new language – a rapid copy/paste in the game directory and the job is done!
And before leaving, if you are in Italy or maybe stay in Italy, we will be on the GAME OVER 2015 festival in Milan with our game THE BODY CHANGER , but only on Saturday (September the 19th ) – more info here:
That's all for today. Take care and enjoy the game,
TheShortAndTheTall