Two New Screenshots
We've got a couple of new in-game screenshots to share! You may have already seen them if you follow us on Twitter or keep tabs on our IndieDB page or our forums, but here they are in all their glory!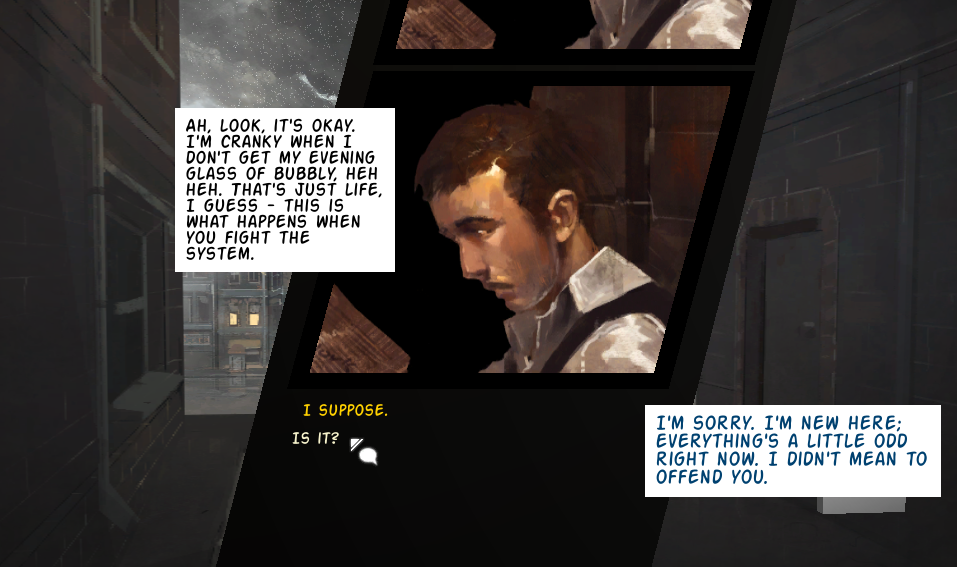 The NPC portrait in the middle, NPC dialogue on the left, player dialogue choices in the middle, and expanded player dialogue on the right. This is all swooshy and interactive in-game!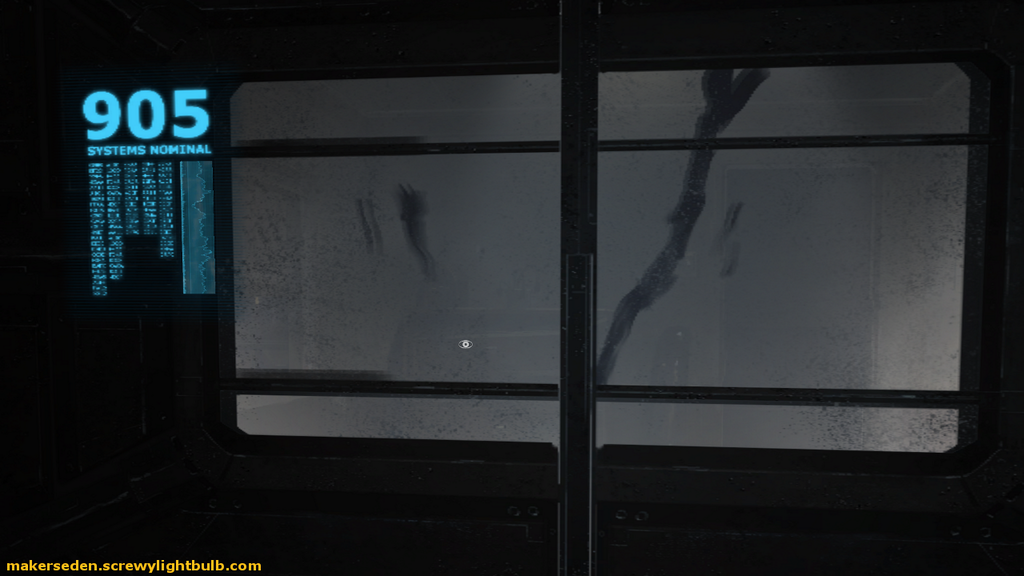 "In Stasis No More" - I'm sure you can figure it out, but we're not saying anything else about this one!
Development News & Campaign Planning
Despite the site being quiet, all of us have been working hard to get enough of the game complete to accurately demonstrate the vibe and play-style of The Maker's Eden for the launch of our campaign. Jaco has a working dialogue system that he's been fine-tuning for aesthetics, Joshua has been working on polishing some scenes and sketching up some concept art for the art book we'll be including as one of our campaign tiers, and Ben has been composing up a storm! We've also been planning our campaign strategy and what tier rewards we're offering - they'll include digital art books, a soundtrack, a commentary version of the game, your illustrated likeness in-game, some other awesome in-game rewards - and if we meet a stretch goal, the art book and soundtrack in physical form as well as printed artwork.
Anyway, that's all for now!
- WelshPixie
(View this post on our website)