It has been two and half years since I started developing the game Blue Saga.
At first I struggled a bit to learn programming in Java and making progress in the art of pixels.
Now I can proudly show you how the world of Blue Saga has grown and that new players have started to discover it. Here are some screenshots of the various locations that exists.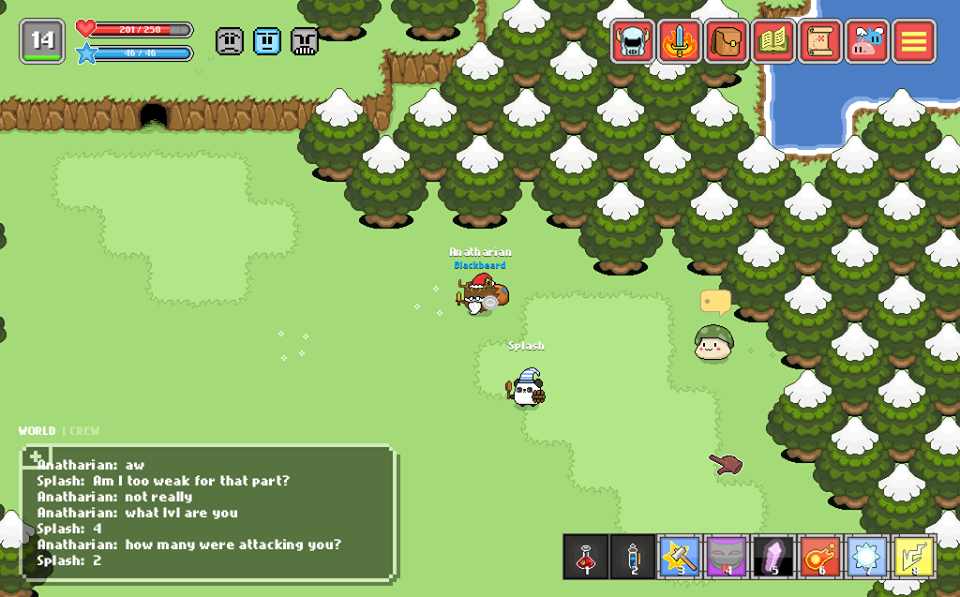 New players arrive to Chompa Island after having lost their boat and old crew to the ancient sea monsters.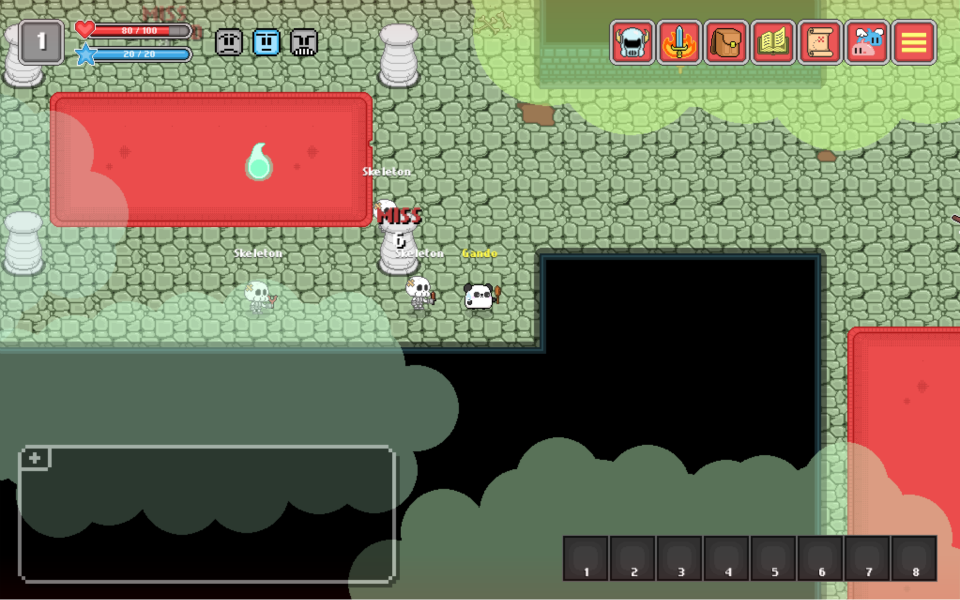 Your first encounter with the undead.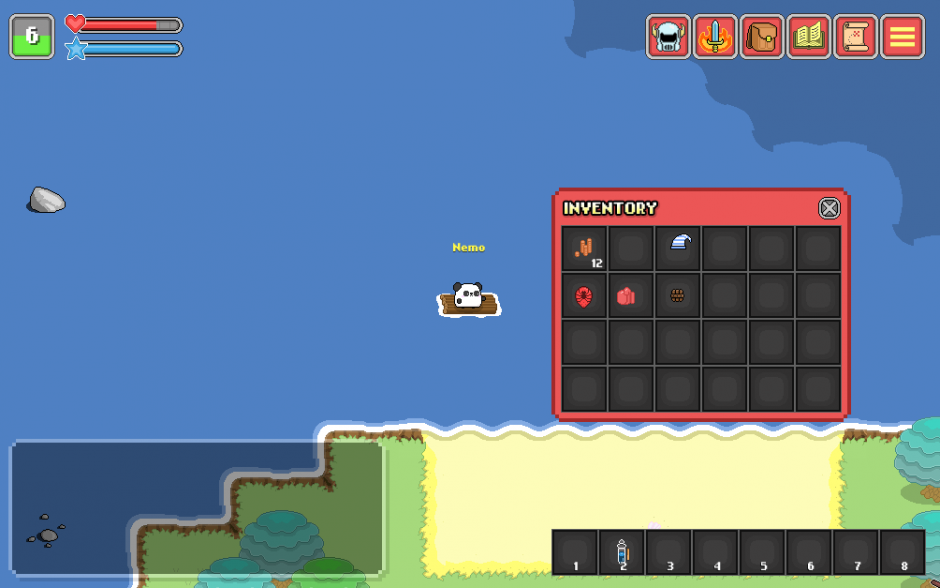 After battling the undead in cemeteries and crypts it is time to leave the island on a raft.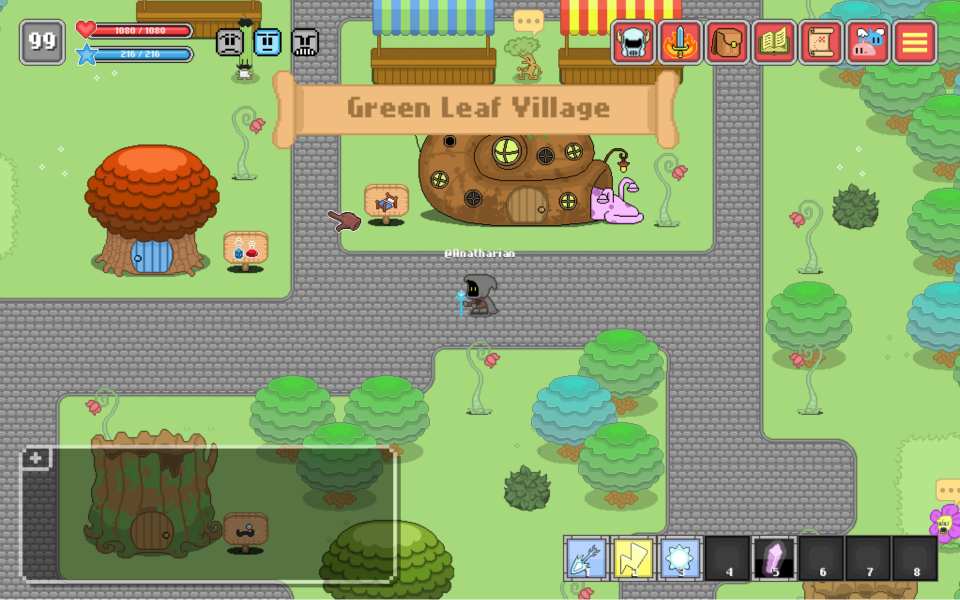 The "Green Leaf" village.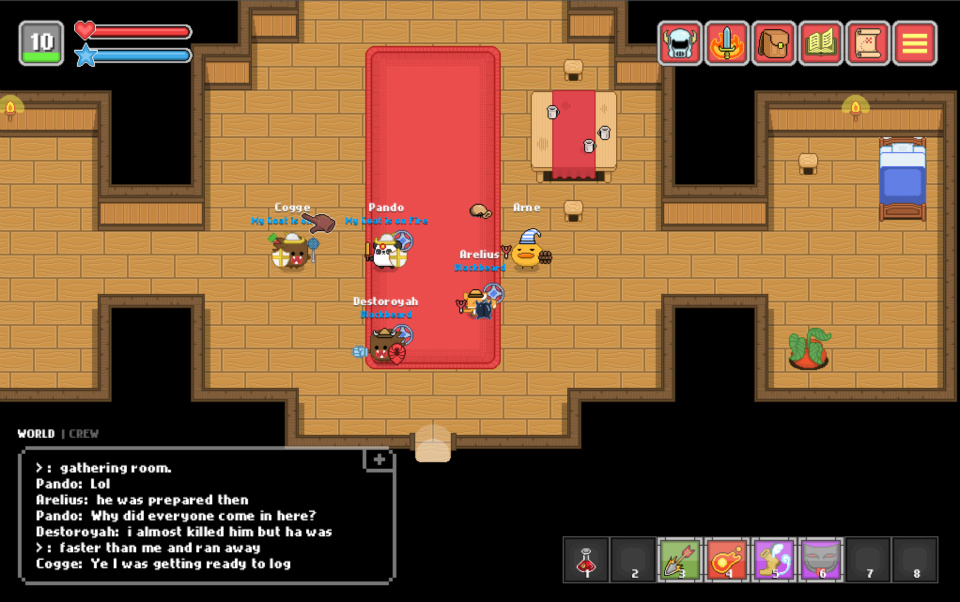 Meeting new friends at the inn in Green Leaf village.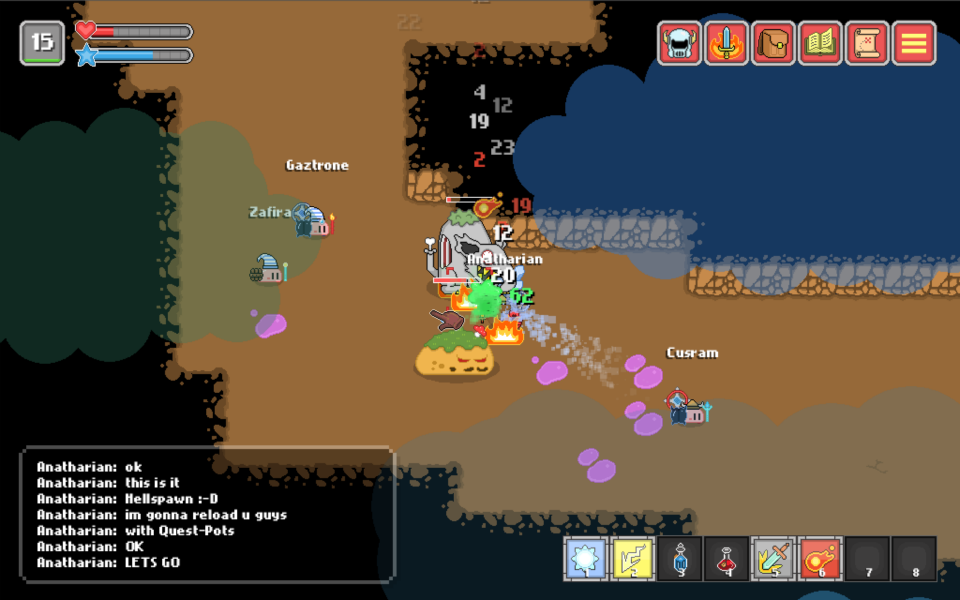 Some places should not be ventured into alone.
The game is free to play and can be downloaded at www.bluesaga.org