Hey everyone!
I've made a new version of the mod, it's probably going to be something like 0.75 or something alike. I fixed a couple of localisation issues with the Golden Shrine and the Arrow Slits.
Please note that I will try to take suggestions into account, if you have any suggestions at all, leave a comment or send me a message ;).
Also, French, German and Spanish localisation is sort of a thing now! I used google translate for most of it though, I simply am not proficient enough at French and German to do a good translation and I don't speak any Spanish at all, but I thought that something's better than nothing, so there is is.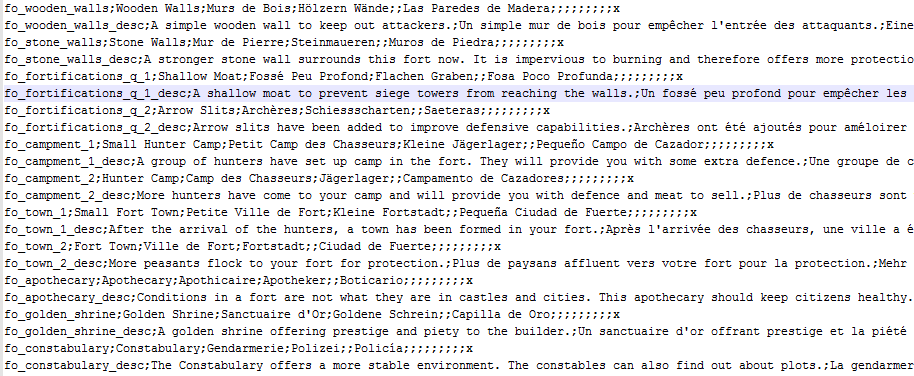 This is a glance on the localisation file. Do you know French, Spanish or German? Let me know and we'll see if we can get a community translation done.
Special thanks go out to my girlfriend for giving me the idea to make this mod and giving me ideas to keep it interesting.