Hi all,
a new release of Fifteen Puzzle X is out!
Fifteen Puzzle X 0.13:
Play.google.com
In this new release I've been working on different improvements:
- I improved the graphics and the font to make it more readable and nice.
- I implemented online leaderboards using Scoreloop (multiple leaderboards for each puzzle size and puzzle type) to be able to compete for the best score over the world.
- I implemented the possibility to save game state to continue later. This feature is very important if you want to do a 5x5 or 6x6 that take some time and you want to continue later.
- I implemented the save state when you received call or a short message to avoid to lose your game.
- The game now is not full screen and give you the possibility to see the bar at the top.
- I fixed few bugs reported by users.
Here some screenshots: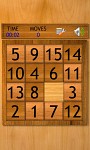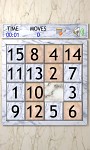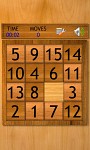 Enjoy and let me know if you have any issue/idea.
Gabriele