Here is some info about the quests of Last Knight, which I just finished coding the management system of.
The quests can be found as letters in the world, each is addressed to one of the characters, so it can only be pursued by that specific character. When a quest is accepted it gets added to that characters quest log. When you complete a quest you will get awarded with an amount of gold and a Chivalry point. Chivalry points will matter when your score is counted.
Now that that system is in place, which was quite a lot of work, I can make up some fun quests. The quests will then also be connected to the characters character.
Here are some first examples:
The Knight has the Big Boom Cannon power up perk, thats why he is tasked with this quest: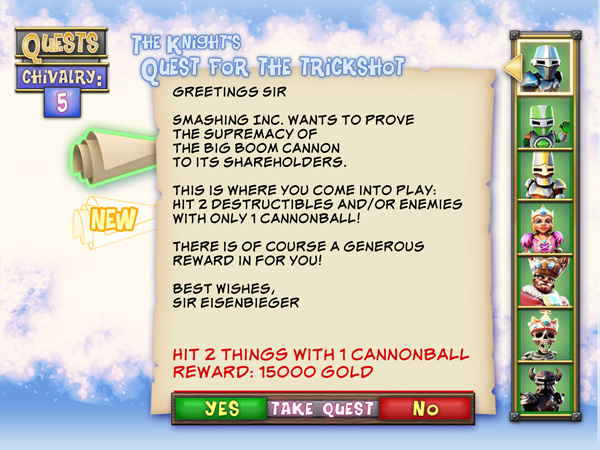 A almost usual RPG Quest, but its for a Princess: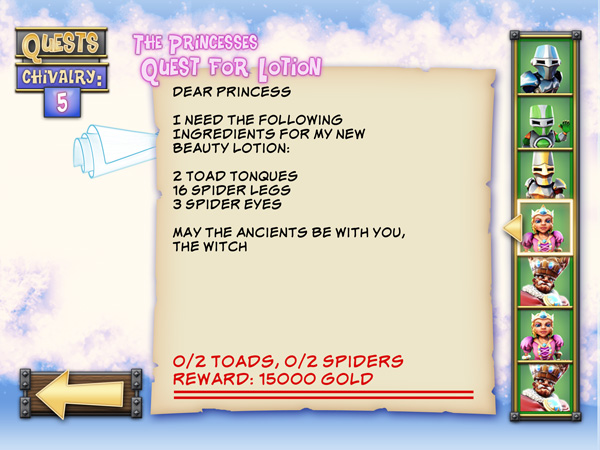 The "Recruit" can do exactly one thing very good and that is dieing so there will be some quests build around that for him: