Alpha v0.25 is here an brings a lot of new stuff. Let me talk about all the new things and changes: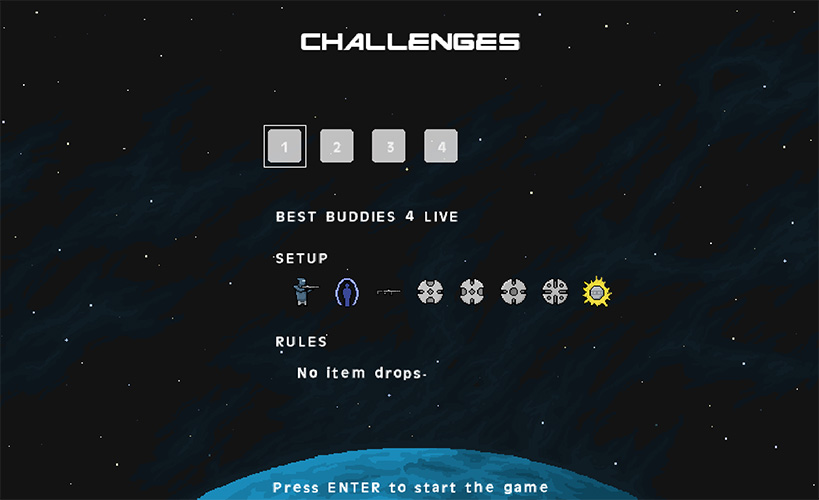 Challenges
Want to play the game a bit differently and in a more challenging way? Now you can now play challenges, which will let you play the game with different rules. For example You can have different starting items and won't be able to pick up items at the end of each room. Or other challenges let you suffer 1 damage each time you pass a door. A whole new way to experience the game. More challenges to come!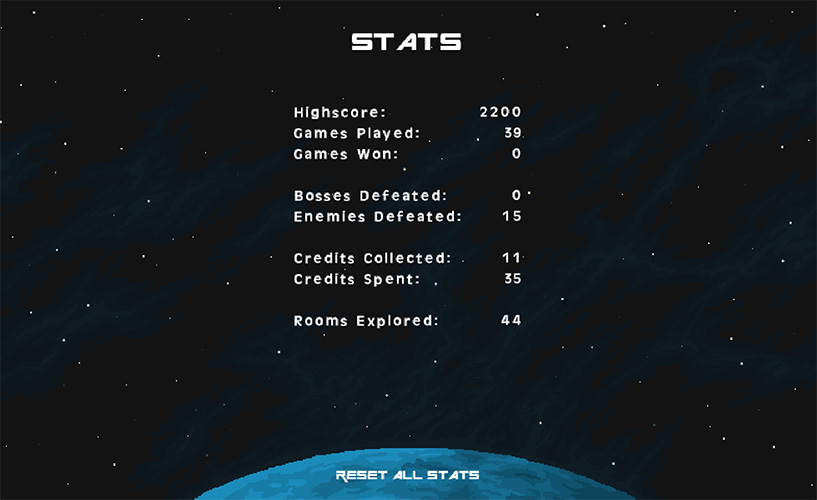 Stats and Highscore
How many enemies did you destroy? What's your best Highscore? All time stats are now tracked and can be accessed via the main menu. More stats will follow, but the main system is now in place. You can also reset your stats anytime.
Difficulty
The game has now three different selectable difficulties: Easy, Normal and Hard. On easy, all traps don't deal damage, enemies are slower and have less health. It's not possible to unlock anything though. Normal is the default difficulty and how the game gets balanced. For the hardcore gamers out there, there is also a hard difficulty, with higher enemy speed and health.

Unlockable Items
It's now possible to unlock certain items by completing different tasks. You can always see your progress and your already unlocked items via the main menu point called items.

New Boss
This version introduces a new boss which is currently the endboss of the game. You can encounter him at the end of stage 4 and win the game by defeating him.

New Enemies and Items
More content is always good, so this version also comes with new enemies and items!
Have fun playing the demo! Any feedback is always appreciated! :)