After we finished our live stream of doing The Million Character Game I decided to make a couple changes on the game:
Controller support
Bug fixes
Even with the new bug fixes, there's still a major bug that doesn't let you respawn when you die sometimes.
You can get the new file, The Million Character Game: Pre-Alpha 2, below:

I've been talking with BusinessBanana (better known as G-or-G by some of you who saw the stream) about continuing the game. My schedules for work is kind of full at the moment, with three games on the list I can't do much with TMCG at the moment, so me and BusinessBanana (and possibly Dennot) are going to redo as we did with TMCG's debut: with another live stream. Whenever we are going to be working on TMCG, it will be all about planned live streams, where BusinessBanana and Dennot are going to introduce new characters to the game's list while I work on new features.
These are various things to add in my list:
More intelligent AI
Real fighting enemies
Adventure Mode (TBD)
Challenge Mode
Battle Mode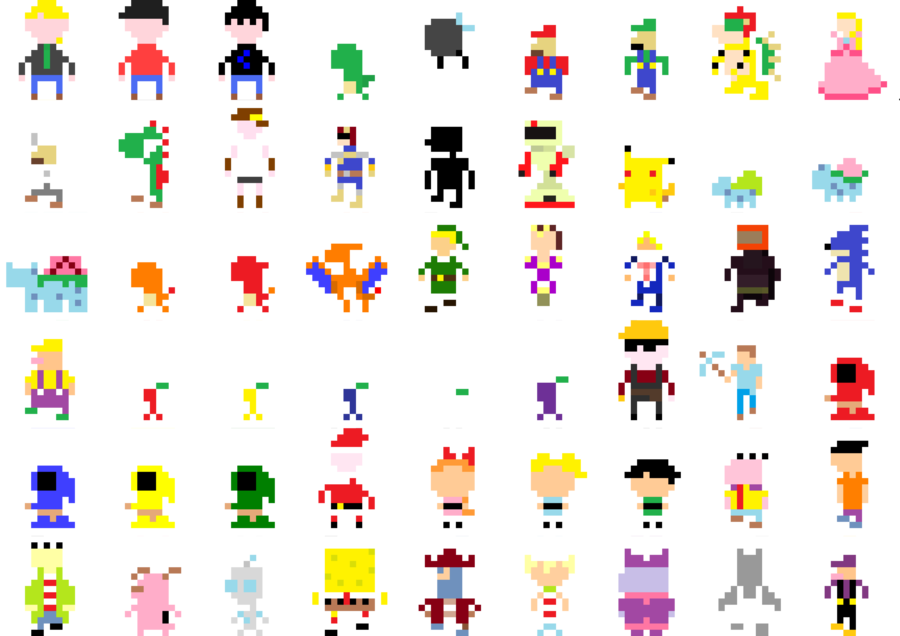 In order to make the game more interesting we'll let you choose the kind of new characters that will be added on the next stream, where you can choose now between: Pop Culture Cartoons, Pocket Monsters, Video Game Culture and Anime. The most voted topic will be used on the next stream.
Instead of making 24 hour streams, we'll make smaller ones. It's a pain to be doing that. Stay tuned, we'll reveal the next stream's date when we get it planned correctly.