Two new member have joined the Ceres Team.
A fresh programmer named Þórarinn Heiðar Harðarson. (I pity him, he will have a hell of a time getting into the code I've written like a madman).
An experienced 3D artist. Pavlos Germidis. He will be a great addition to the team. Freeing me from making models and textures so I can concentrate on programming and game development.
Also he has come up with some fresh ideas to add to the game.
I've also added a couple of screenshots to the image gallery.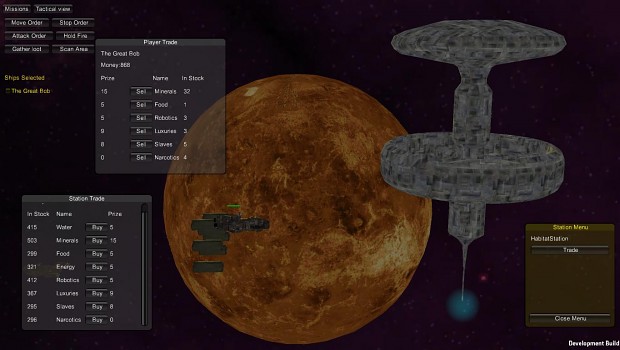 Cyber warfare will be added to the game. It will allow the player to add modules to his ships that allow him to hack into enemy ships. Damage them by overloading his systems, disable the ships or take them over completely for a given time.