New Features – Update 0.2
Difficulty Settings
One of the strongest points of feedback during our time in Early Access has been the desire to travel through the universe free from the torment of the Skorn. That's why with Update 0.2 we'll introduce three Difficulty Levels to fit varying styles of play.
Explorer: No Threat Levels – Reduced Skorn Patrols – Increased Resources
Normal: Balanced Threat Levels – Increased Skorn Patrols
Hard: Challenging Threat Levels – Heavy Skorn Patrols – Reduced Resources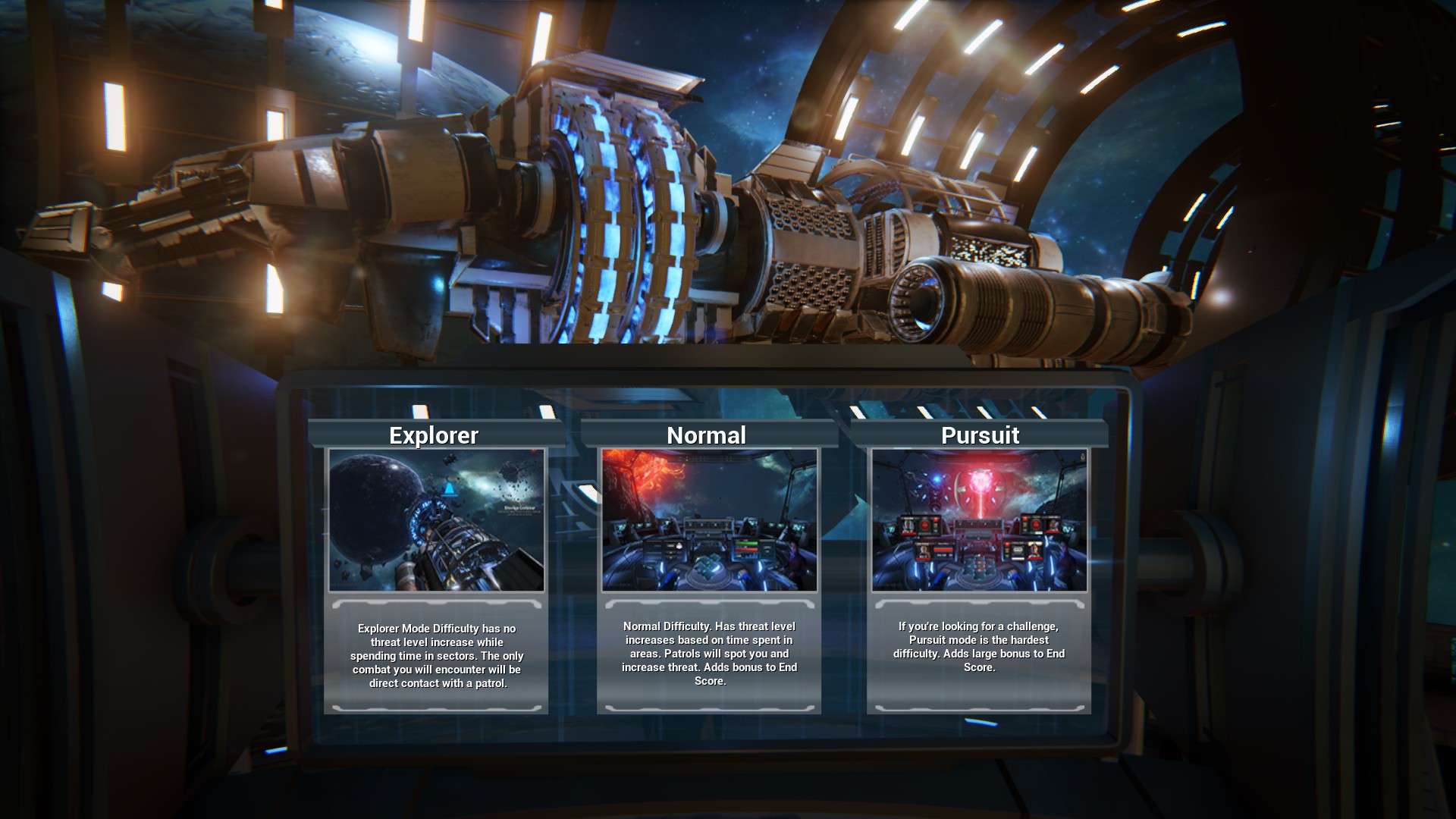 With Explorer, players will be free to navigate the world at their own pace, whereas with Hard they'll face a constant threat meant to keep them moving. Additionally, we've tied content in the world to Difficulty Levels for a fresh experience with each choice.
Skorn Patrols
In order to make the new Difficulty Settings shine, we decided to overhaul Skorn Patrols and how they impact your journey. Now, when you come within their range, Patrol ships will signal the Skorn fleet to alert them of your presence. If you fail to destroy them in time, the Threat Level will increase and the likelihood of an ambush will jump.
There are two types of Patrols with varied functionality. Light Patrols will jump into Hyperspace after signaling the fleet, only increasing the Threat Level a single time. Heavy Patrols however are not threatened by your presence, and will continue to signal the fleet and increase the Threat Level until Red Alert is reached.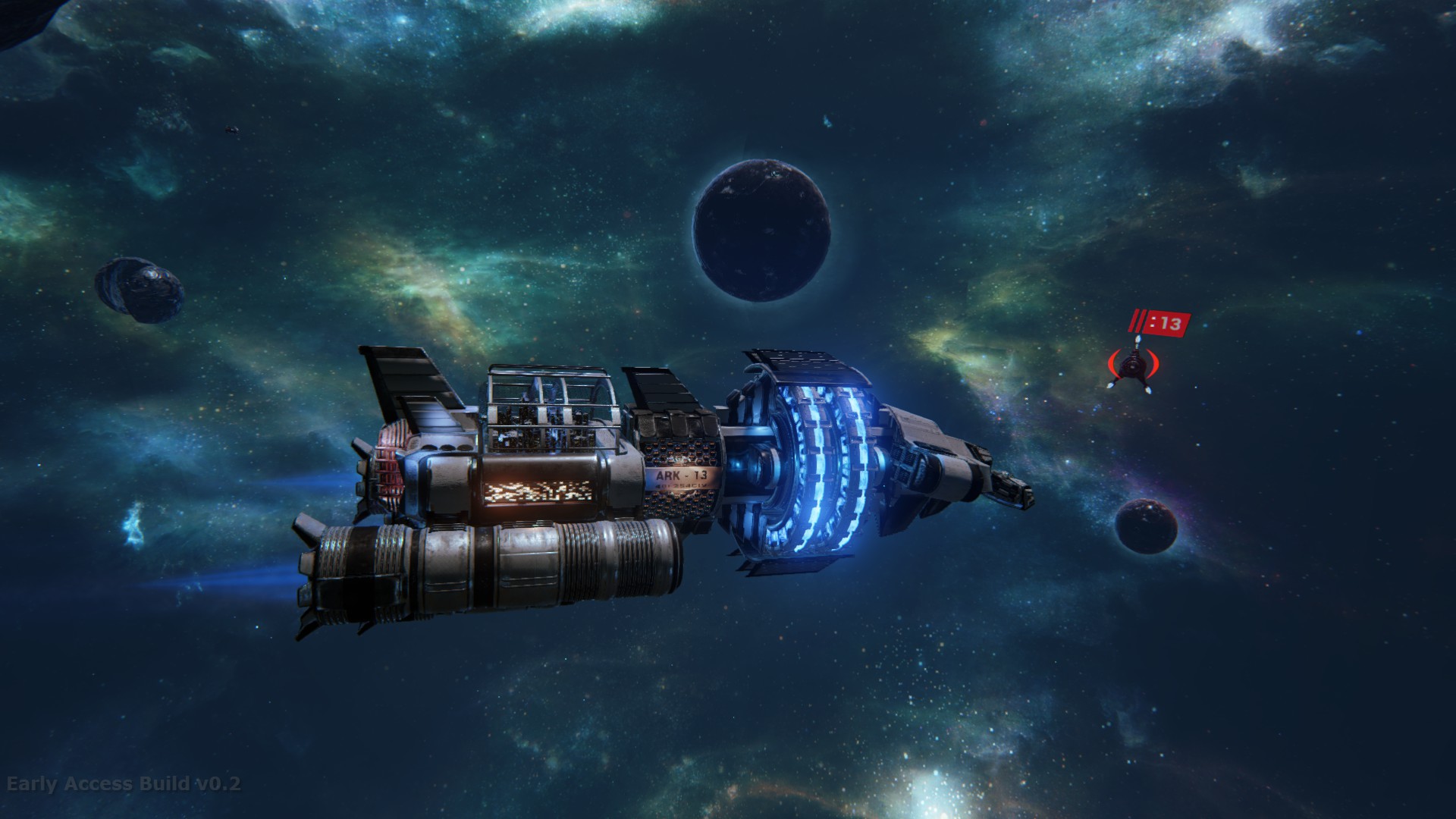 Trading Overhaul
The binary Trade interactions of the past have been replaced with a system offering greater player choice and dynamic values for each resource. Finding a Trade ship can now mean the difference between life and death for the human race!
Each Trader has Unique Wants where you'll find the most value
The Glubdon will make you pay dearly for anything but your Civilians
Multiple Trades now available during each encounter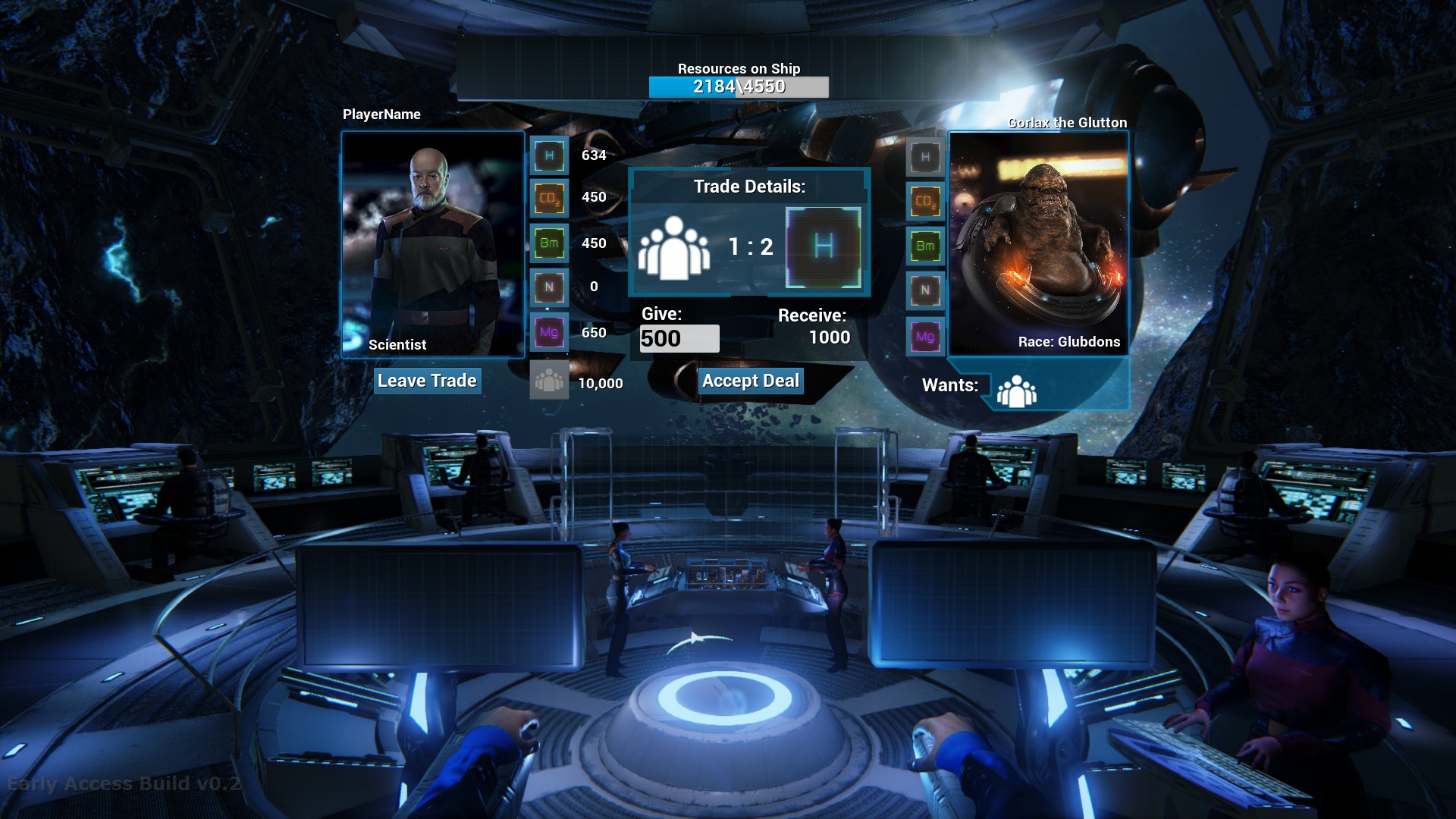 Changelist for Update 0.2
Added Difficulty Settings
New screen in Main Menu gives three options of play
Explorer Mode eliminates Skorn Threat Levels
Difficulty Bonus added to End Game
Greatly impacts world population
Revamped Skorn Patrols
Two Patrol Types with unique Functionality
Added Saved Game tracking for Patrols
Overhauled Trading
Each race now has preferred Resource Types
Added pre-trade Hail Screen for Traders
Threat Reduction for Destroying Skorn in Combat
Players rewarded with more time for victories
Applies to both Patrols and Fleet ambushes
Steam Achievements now Active (6 to start – More to come!)
Added 32 Interactive Objects to World (Patrols, Gas Clouds, etc.) – Tied to Difficulty
Other
Updated intro screens & added Map/Goal screen to Mission Start
Added "Rate of Increase" icons to Civilian Management Screen
Added colored text to City Level icon to indicate feeding elements
Tuned discovery rates for "Epic" Crew Members again (Now 1 in 4 chance)
Backend support for Text and VO Localization
Added checks for Life Support and Food Supplies being Low
Complete text pass for Civilian Buildings
Tuned City Rank thresholds to 70% & added increase for City Rank on Construction Complete
Replaced the Resource Needed text with Images for each
Audio
Added SX and VO for Engines Offline / Out of Fuel and City Level Up
Added VO reminders for unassigned tasks and Life Support/Food Supplies Low
Added SX for Building Complete, Found Civilians and Enemy Blocked Shot
Updated ambient SX for Stars and Novas
Updated SX for Management Mode (Enter/Leave + Ducking)
Updated Warp In/Out SX for Skorn ships & patrols
Added SX to Found Crew Member screen
Bug Fixes
Construction active while in Management Mode
Updated a number of events for proper text alignment
Fixed Mining Rig timer to correctly end at 0 seconds instead of 2
Fixed issue where Upgrade available after City Level 4
There's a lot more to come including overhauls of our Combat and Shuttle Mission systems, so if you're interested in where we're headed, be sure to check out the Roadmap on Trello: Trello.com
It's been a great ride so far in Early Access and we could not have gotten this far without you, so we made a new video to highlight the big changes of the last few months:
- The Fugitive Team