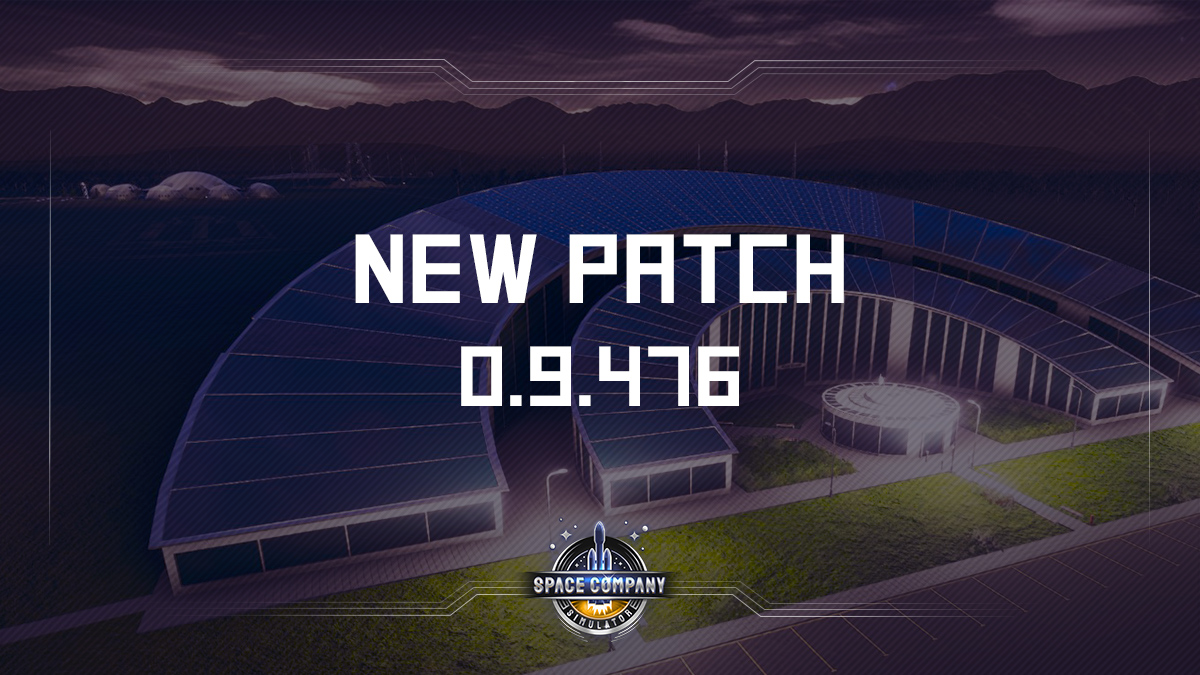 Dear Space CEOs,
A new patch (0.9.476) has just been released, featuring brand new contracts, a system of restoring contracts, a black screen issue fix, and more!
Huge thanks to everyone who contributed to this update by providing us with interesting suggestions and accurate bug reports. We hope you'll enjoy the changes!
⚙ Features:
Added new contracts

Added progress bar to the components that are being tested

Added summary window to each department - it's a work-in-progress feature, so we could really use your feedback
📢 Updates:
Implemented a system of restoring contracts - some of the contracts will reappear periodically

Testing and fixing prices are now displayed in a different format: M stands for a million and K stands for a thousand
🔧 Fixes:
Fixed the black screen issue - it should no longer occur

Fixed accepting missions in the mission panel

Fixed an issue with Standardized Testing (production perk)

Fixed various localization issues

Fixed an issue with workers' morale increased 10 times

Fixed an issue with a perk, which decreased component testing time

Fixed an issue causing upgradeable buildings to be invisible

Fixed an issue stopping rocket production from being synced with the one displayed in the Assembly

Fixed an issue whereby perks were not possible to buy despite having sufficient funds

Fixed an issue with the prestige exceeding the maximum value after loading a saved game
Once you give the new update a try, we have a huge favor to ask. If you're satisfied with the changes, please drop us a review on Steam - they are extremely important to us.
Lastly, keep up the great work! We're waiting for your feedback and we're starting to work on the next update. Keep your eyes open for more news!
Cheers,
INTERMARUM & All in! Games
The patch is available on Steam:
Check out other games from All in! Games on IndieDB: