Here is the latest in our new Overgrowth alpha format! David himself took some time to illustrate the traditional changelog in video form.
Don't forget that you can help support us, try out our alphas (such as the one in the video), and chat with other preorderers in the Secret Preorder Forum by preordering Overgrowth.
The features highlighted in the above video are as follows (among some extra ones thrown in for good measure):
- Spear throw
- Thrown weapons penetrate farther
- Spear run and threat animations
- Spear sweep attack
- Spear active block poses
- Added spear to arena
- Fixed block flinch mirroring
- Fixed flickering weapon problem
- Improved weapon-line ragdoll impulse
- Added reaction override system so weapons can have specific hit animations
- More informative error if data folder is missing
- Added detail_objects config toggle to disable grass and similar details
- Config stores editor key commands
- Initial progress on dialogue system
Thanks as always for all the support! See you guys in IRC and the forums.
Also, feel free to support us by preordering Overgrowth!
If you liked this video, be sure to subscribe below.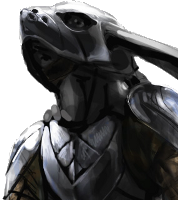 Track us on ModDB (visit our page)