Here is the latest in our new Overgrowth alpha format! David himself took some time to illustrate the traditional changelog in video form.
Don't forget that you can help support us, try out our alphas (such as the one in the video), and chat with other preorderers in the Secret Preorder Forum by preordering Overgrowth.
The features highlighted in the above video are as follows (among some extra ones thrown in for good measure):
- Added audience excitement system based on combat events
- Added combat event system so level script can query what is happening
- Added crowd sound that changes based on excitement
- Added script support for looping sounds, and pitch/gain shifting
- Added Elo-inspired player skill ranking and win-probability system
- Added initial intro and outro text for arena career matches
- Added new scriptable Freetype text rendering
- Scroll wheel selection for objects under mouse wheel
- Whoosh sound for missed or dodged attacks
- Fixed problem with weapon sheathing on Linux
- Tweaked jump animation
- Improved camera rotation at level start
- Fixed level editor decal-only or object-only selection
- Improved performance and accuracy of decal projection
- Fixed problem with splitscreen mode persisting in editor mode
Thanks as always for all the support! See you guys in IRC and the forums.
Also, feel free to support us by preordering Overgrowth!
If you liked this video, be sure to subscribe below.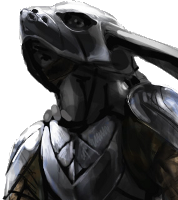 Track us on ModDB (visit our page)