Hello all! And how the devil is 2013 treating you? Any better? No? Well, same here then! Anyway, in OverDose news, I bring word that the OverDose website has had another little face lift. This was due to complaints about the old site being a bit naff really. The new site is a little fresher, faster, and also has a new section that is only for our coder, Nicolas. There, we will be posting blog updates on his coding, his finding, OverDose work and so on. There isn't any info up as of this post, but keep on checking as he wil lget around to it when he has chance.
So, with that news out of the way...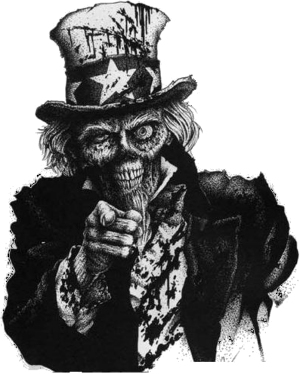 OVERDOSE NEEDS YOU, CODERS

OverDose is a serious project, ambitious, flirtatious, and other words that end in ous. Such as house, or water melon. But the problem we face is that we are making an entire game with a single coder. I can't even begin to tell you how proud I am of Nicolas, the work hes done on his own is just insane. But we DO need somebody to come onboard who has experience with coding. Anybody is welcome to send us a message to jobs@team-blur-games.com , unless your surname is Glitter, in which case we suggest staying away. As a sort of "check list" to see what our perfect guy, gal or hungry hippo would be, I've made, well, a check list. Have a peak:
• Experience with Coding in C/C++, you ding bat •
• Experience with game code, game logic etc •
• Worked on either a past mod or game, and can show something of it, OR show us some skills •
• Ok working alongside Nicolas and myself to add features as needed •
• Have a keen love of pizza •
• Mustn't be allergic to the colour purple. I can't stress this enough •
• Has at least one eye situated above either cheek, West or East, either is fine •
As you can see, the check list is quite lax, and isn't important at all. But if you feel up to a challenge and would like to help out, shoot us a mail. We really do need help in the game code side of things, so get in touch.
Thank you all so very much indeedy.
Donating To The OverDose Project
As always, OverDose is currently under heavy development from talented artists, coders and composers, all for the lowly, hourly wage of "peanuts". i.e. bugger all. That means any funds we raise will go towards hiring out more talent and funding people for help, which we see as only fair. Its amazing we have gotten so far with so little funding at all, because pushing these visuals, creating this media with some really awesome people, all for free… Its fantastic. But I sure as hell wish we could repay these guys before the game ships, just to keep motivation up more than anything. Any donations, no matter how small, will go a long way. Thank you.

Gavin Stevens
Lead Designer for Team Blur Games [TBG]