Hey all!
I have received quite a bit of feedback, which has helped me make several minor improvements, most notably changing the gib animation sprites for the security guard:
The biggest addition since last upload is the inclusion of two new music tracks! You'll hear them in game, or you can take a listen now if you'd like:
Gameplay is primarily influenced by 80s beat 'em up and hack n' slash games such as Double Dragon, and Ninja Gaiden.
Chip's Challenge for Windows was a pretty big visual influence:

Character sprites are largely supposed to have the 90s "hyper-realistic" look like Mortal Kombat or Rise of the Triad. However, the ninja sprite is based off of the original design my friend and I had in high school over a decade ago, the only memory of that version left is a screenshot I took in college on my laptop: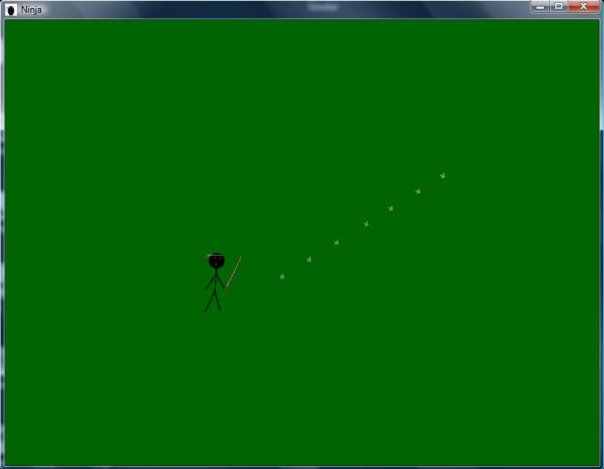 At the time we made the original version of the game, which I don't even think we had a title for and was just throwing ninja stars and running around a flat green background while holding a katana, flash games were a pretty popular thing, and several of them had stick figure characters. The ninja will continue to preserve the original design.
There are obviously other influences from other games such as RPGs, stealth games, first person shooters, platformers, and others, but the main goal of the game is to converter the 80s hack n' slash and beat 'em up games to an early 90s style.
Hope you all enjoy the changes, feedback is always welcome, fight the power kohai!