Update has been uploaded! Was add 5 new modules of the Earth Federation and 2 modules of the Robot Fraction.
Some modules are sold at the player's station, while others will have to be found at the traiders.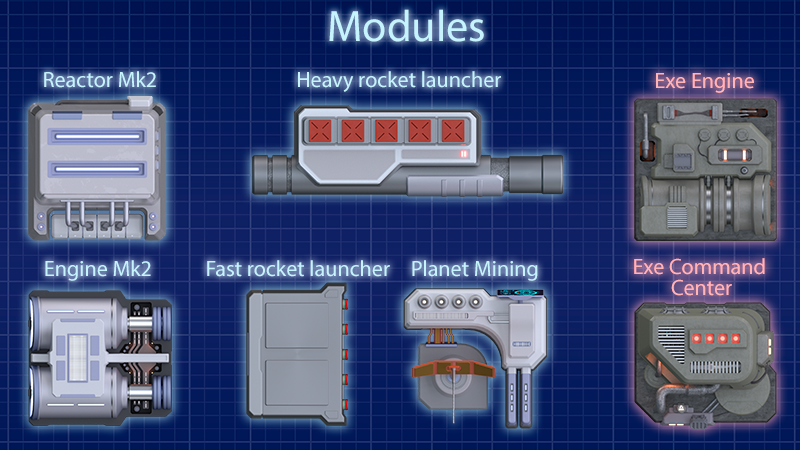 In addition to new modules, the main menu has been improved - now there is a new planet, space traffic and several new special effects.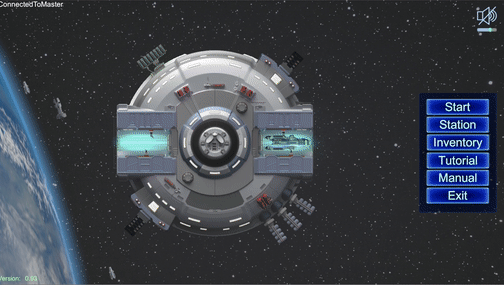 In addition, many changes and corrections have been made:
- Fixed incorrect work of hand weapons, shooting now is much more comfortable and the player is no longer inferior to the AI characters.
- Fixed many places in Alfa City where there were incorrect colliders.
- Loading of all locations, especially Alfa City, has been significantly accelerated
- Added new engine effects. Also fixed the bug when engines turned on when a ship landed on the planet
- Optimized decorations characters
- The ship's prefab has been optimized, and now it weighs much less, which has affected on increased loading speed of space battles and planetary landings
- The ship's damage effects have been reworked (hull damages). And also is corrected the unpleasant moment with too loud sound from these damages
- The skyscrapers now have elevator motion animation.
- New VFX - flashing lights, traces of missiles as well the missiles themselves.
- Now the monitor of the enemy ship and the player's monitor shows hits of shells and missiles.
- Fixed shadows from modules
- Fixed bug when player received reports of enemy ship damage.
- Fixed a rare bug with the incorrect work of the player's ship in the system map.
- Removed the camera frieze when moving between systems
- The landing module has been removed from the robots ships, because they are not capable of boarding, for this will be introduced new ships and characters at the robot faction "Executor"