Penguins, or pinz for short, are a prominent race in U7. Check out concept art for Unter, rock guitarist who abandoned his clan to be able to do what he loves.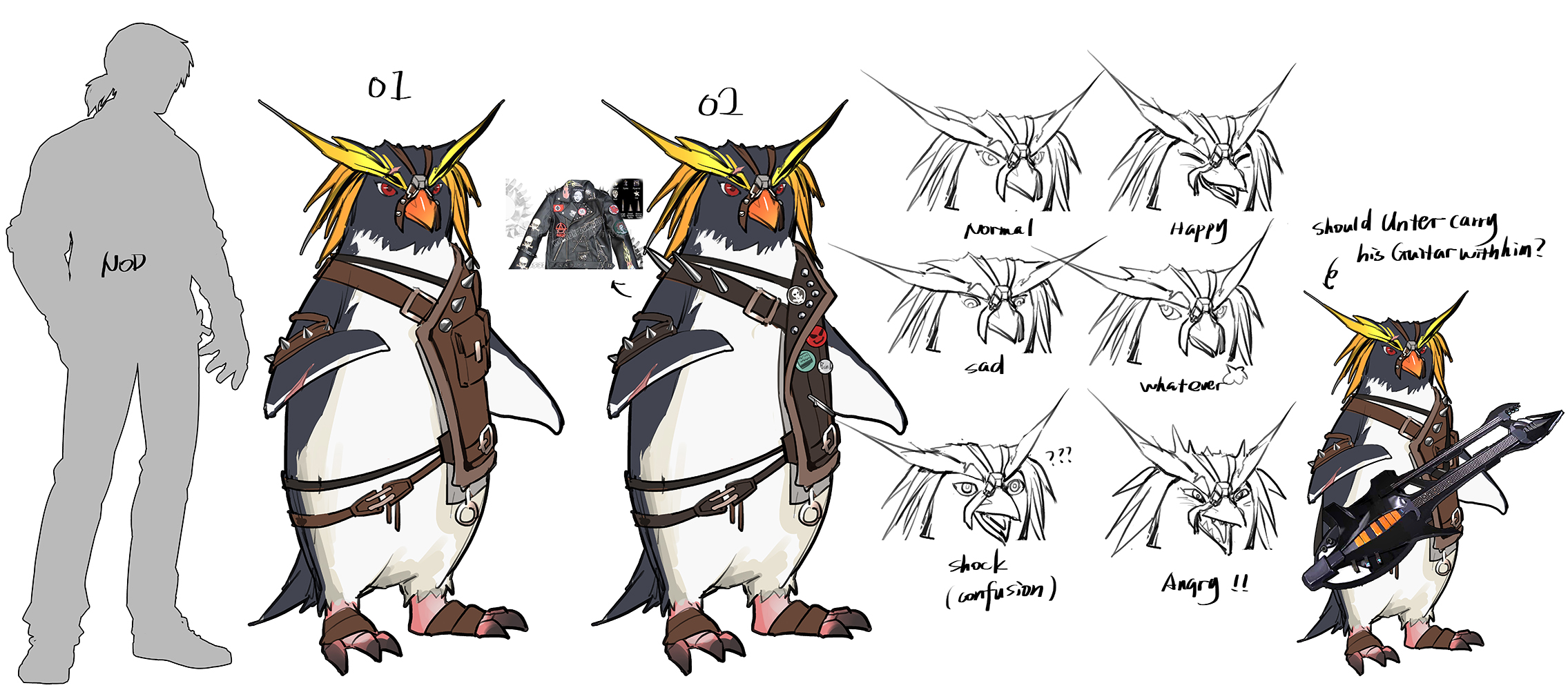 Everybody knows that being a musician is tough. Unter doesn't even rent an apartment — just some space on service floor of Royce apartments (F25), accessible only via central courtyard fire escape.
But, you know, we're not rich by what we possess...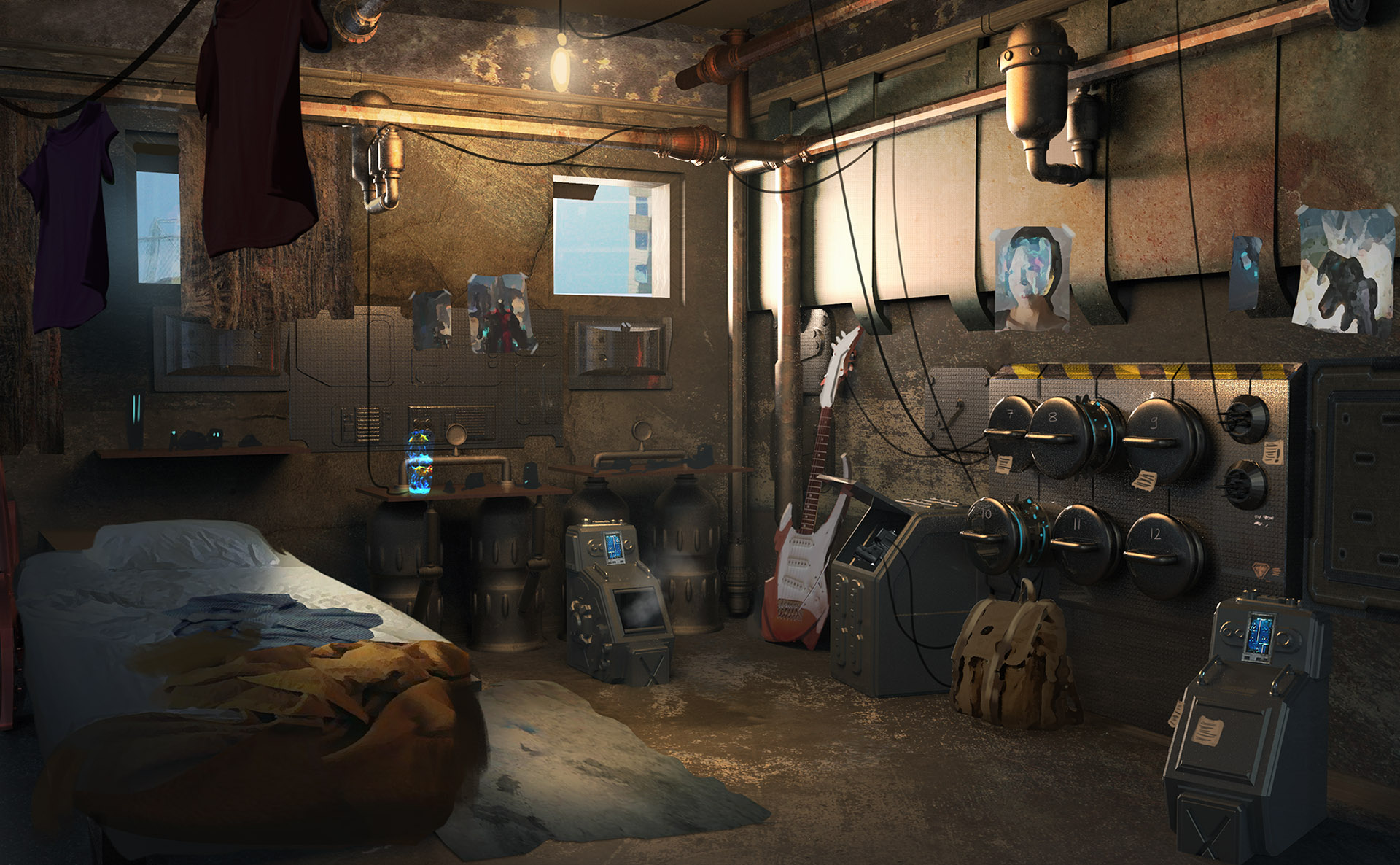 Don't mind guitar that's standing there in the corner... That's just backup. Whatever lot (U7 currency) Unter had, he poured into his main instrument. Behold Paulcaster (yes! Our imagination run wild with that name), custom pin-friendly P-80 version.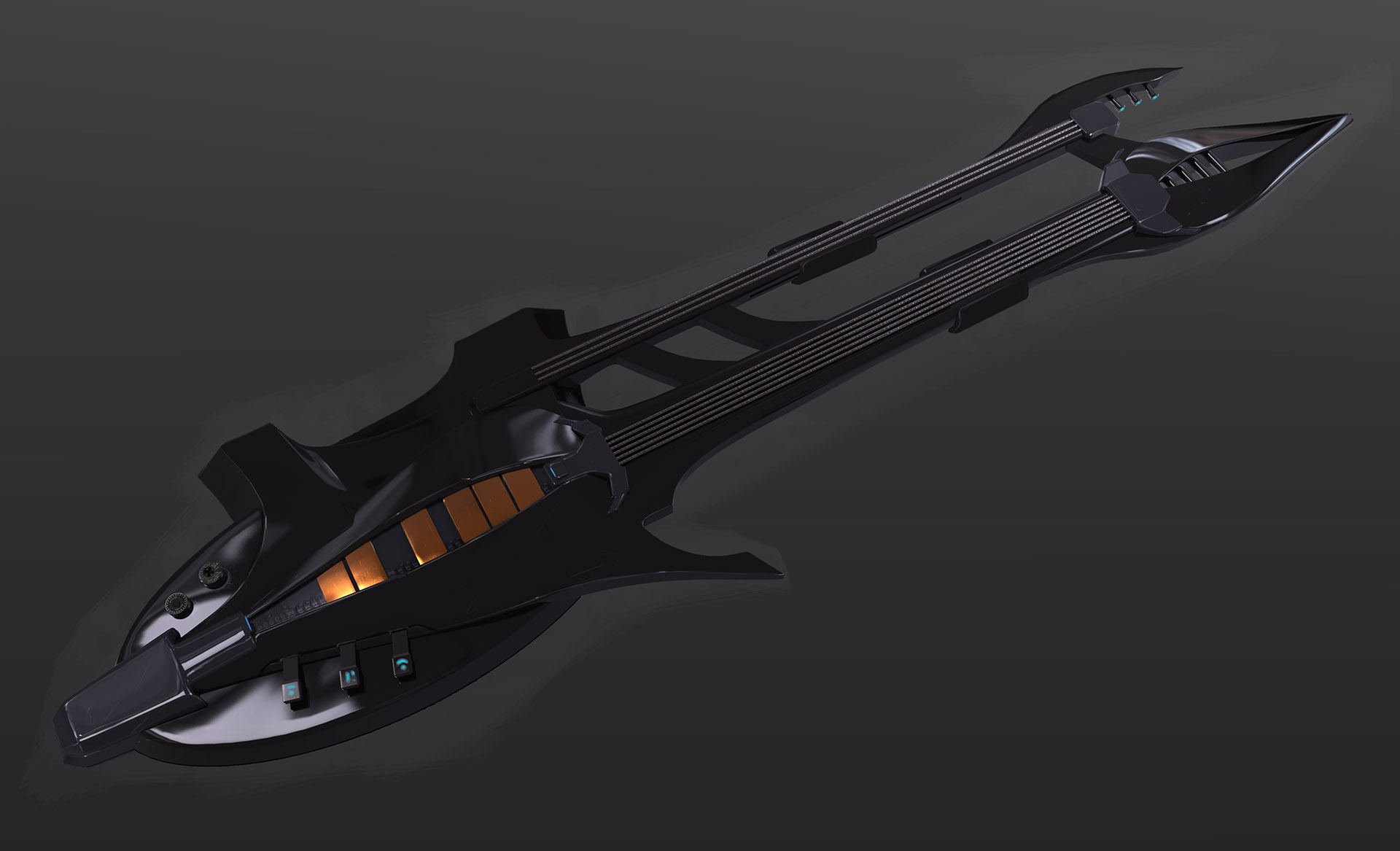 You can breathe out now.
Almost everyone on our team plays one or several instruments. We love music, and to some extent, Minotaur is about music, too. And we know what we're doing. Paulcaster is a marvel of musical engineering!
First of all, Unter, being a penguin that he is, has flippers. And we all know they're not hands.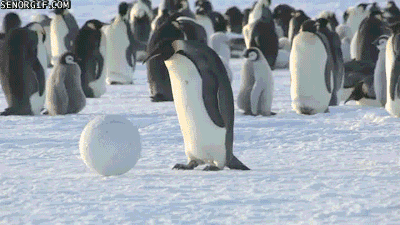 There's no way he'd handle strings with that... so Paulcaster has a custom deck with fully-weighted keys instead. Strings on P-80 are just for show... mostly.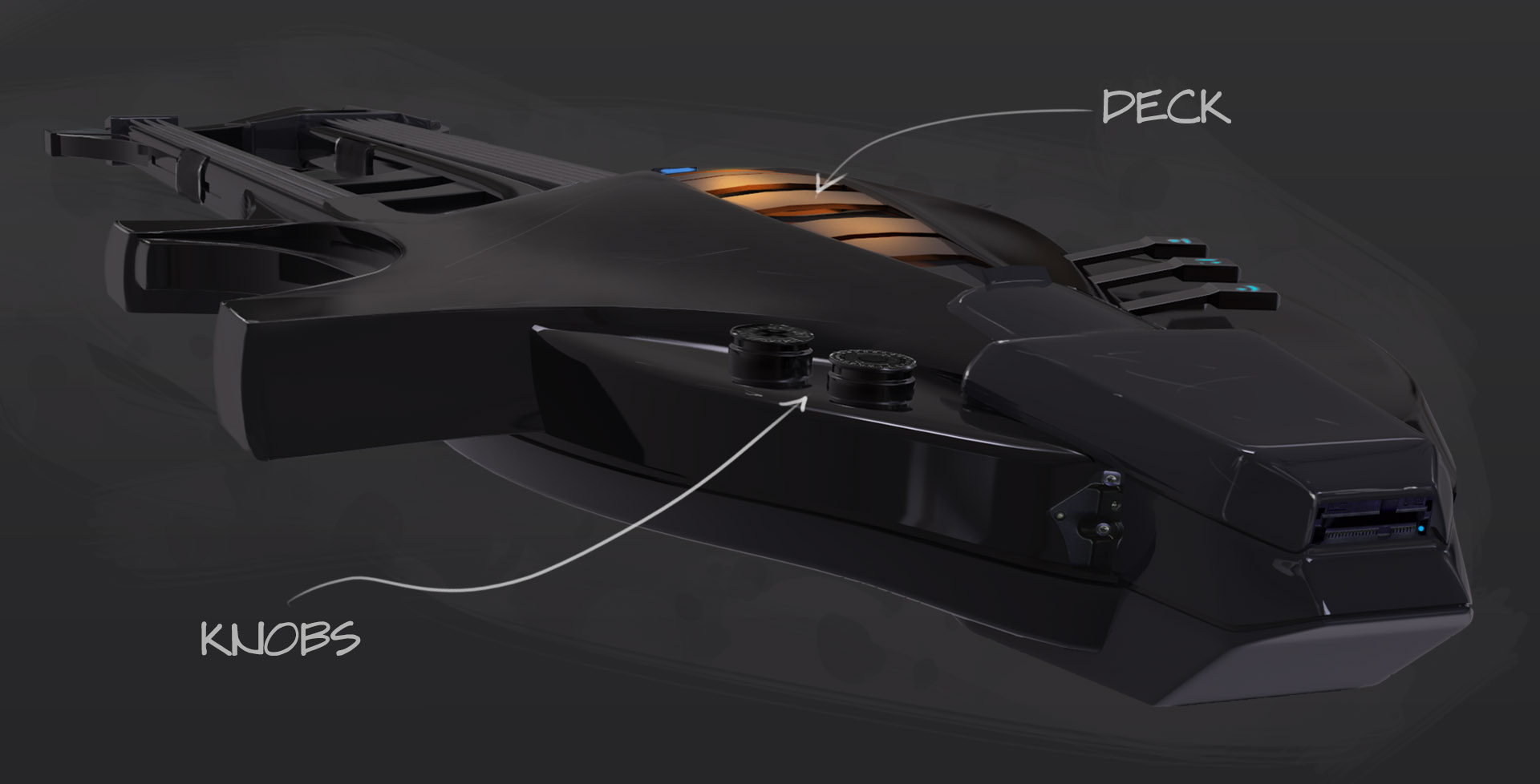 Unter slides keys along the deck to change pitch and tuning, and shift octaves wheel controller style.
He changes tone by adjusting voltage; those things on the neck are called sliders, and Unter moves them to adjust amount of Axis going through the "strings".

You have to admit this thing is sexy. And since Unter is a playable character, his Paulcaster is also instrumental (ha-ha) in his escape from the labyrinth.
If you'd like to read more about penguins in U7 (and you should — they're awesome), you can do it here. Also, our Facebook page is managed by an angry penguin. We swear to Syl.
Cheers!
U7 dev team