Anchor Dash Mechanic
As you can see in this video, we've implemented a dash mechanic that can be used both vertically and horizontally, allowing the player to move faster.
User Interface Design
We have some designs for different screens for the Ui's, as you can see in the images below.
Main Menu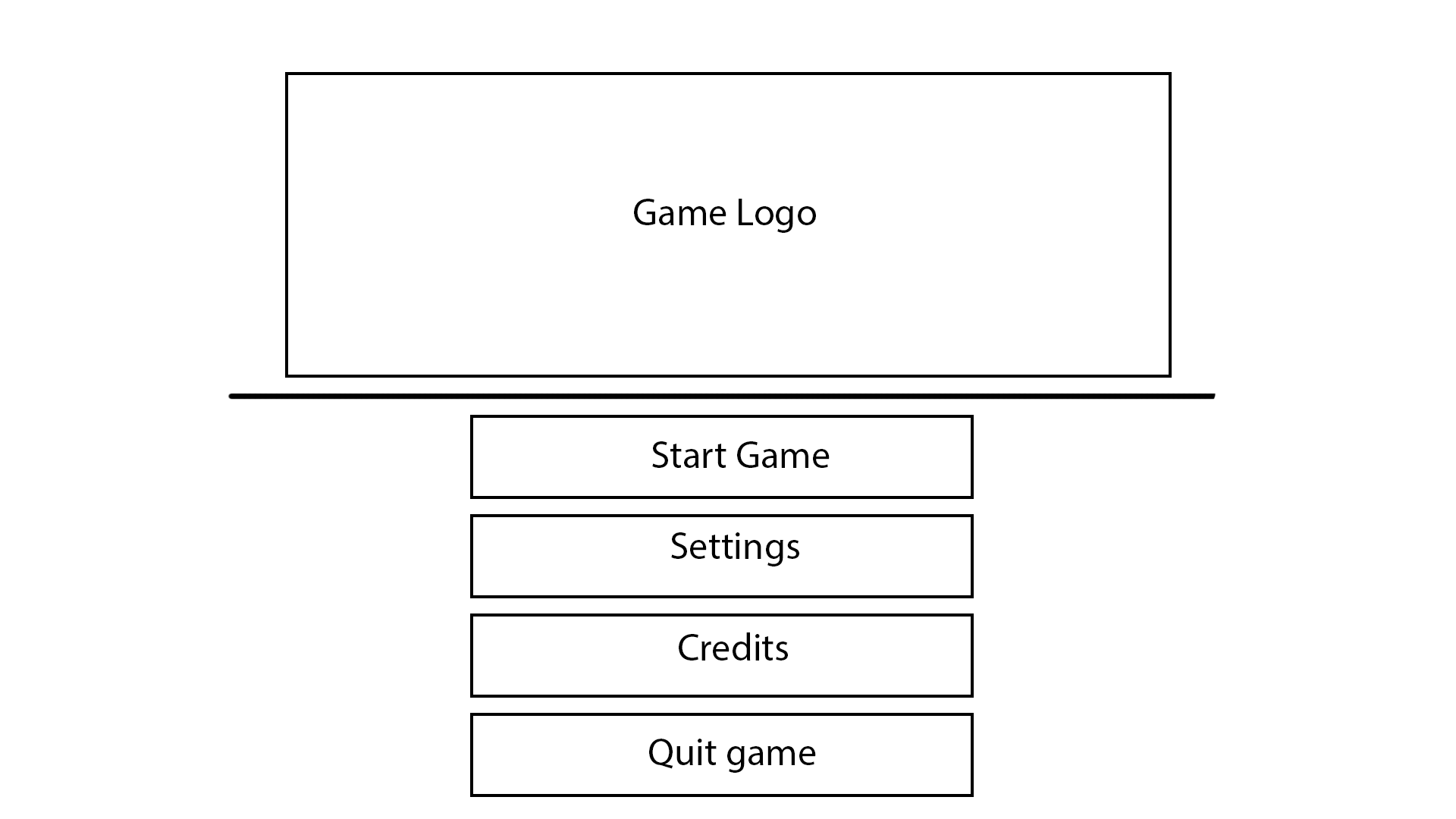 Save Menu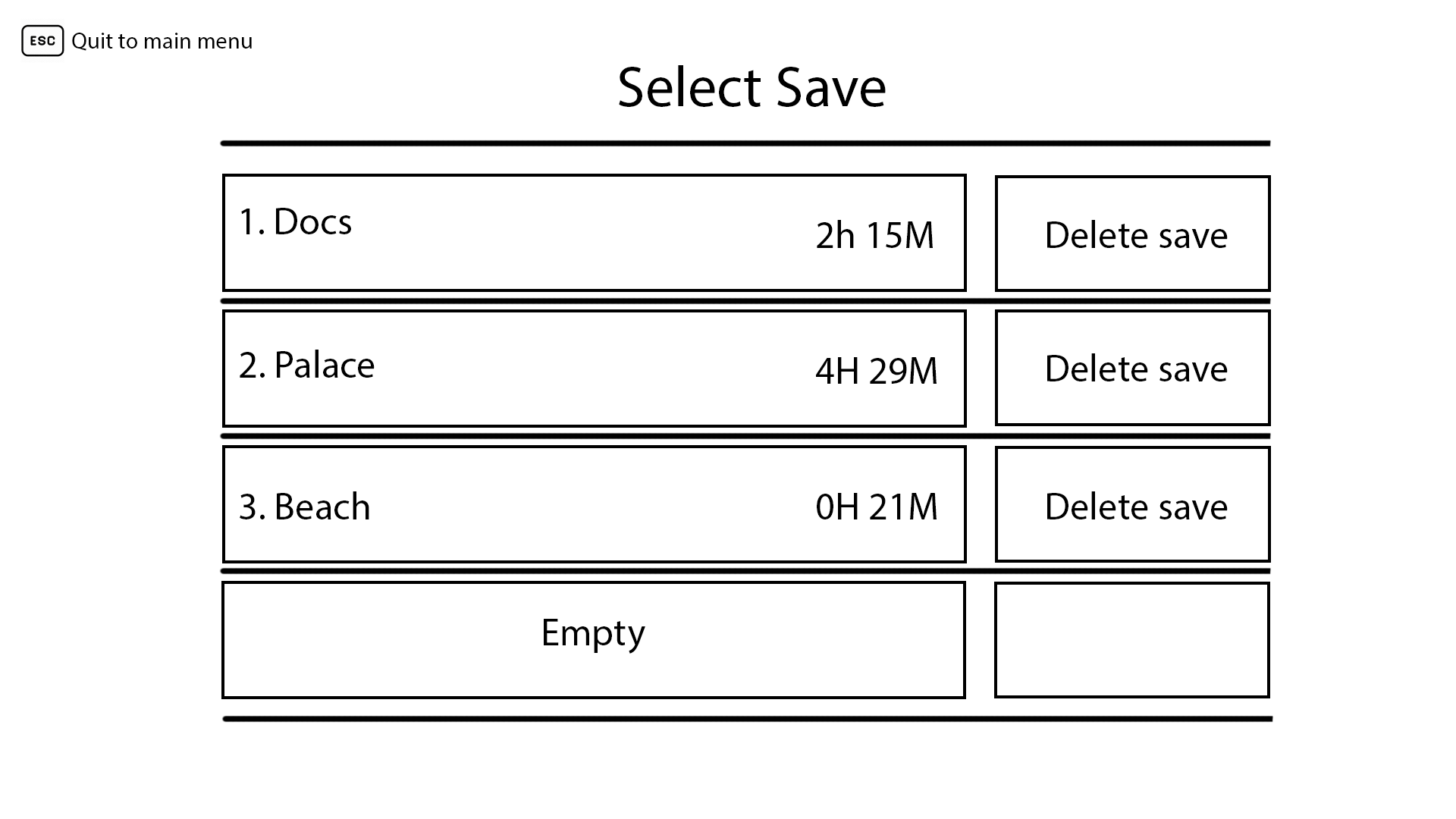 Pause Menu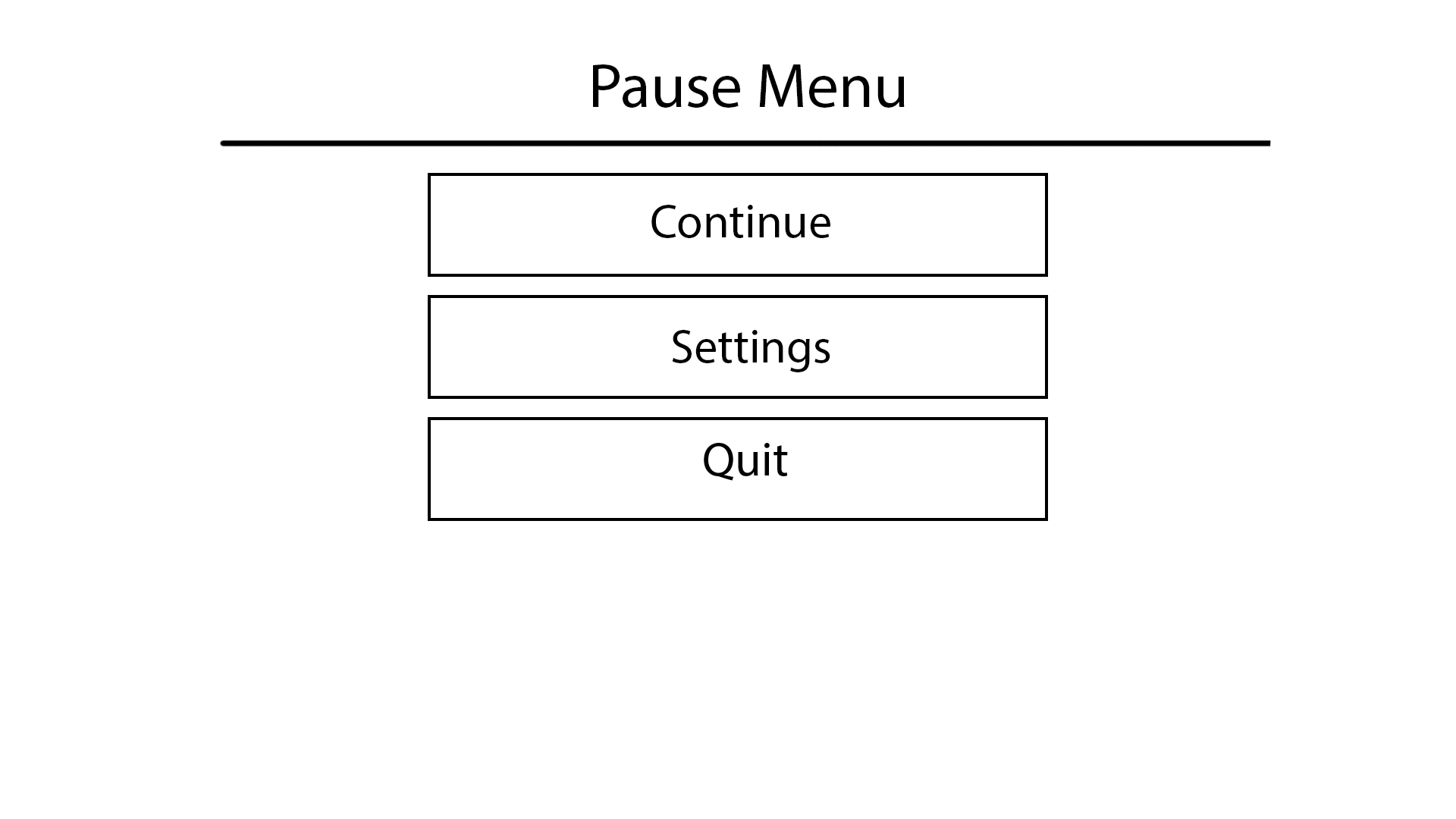 Audio Settings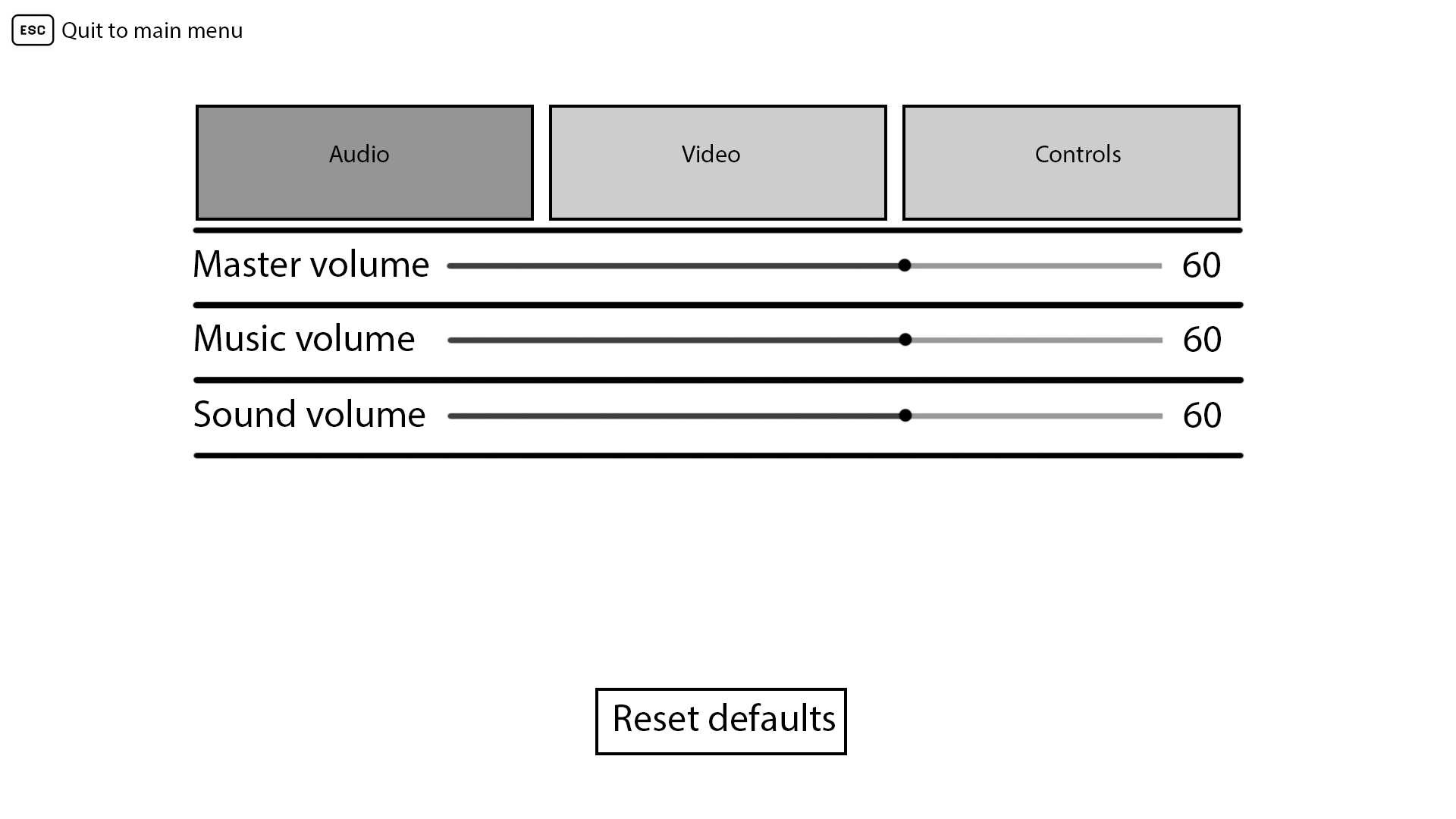 Video Settings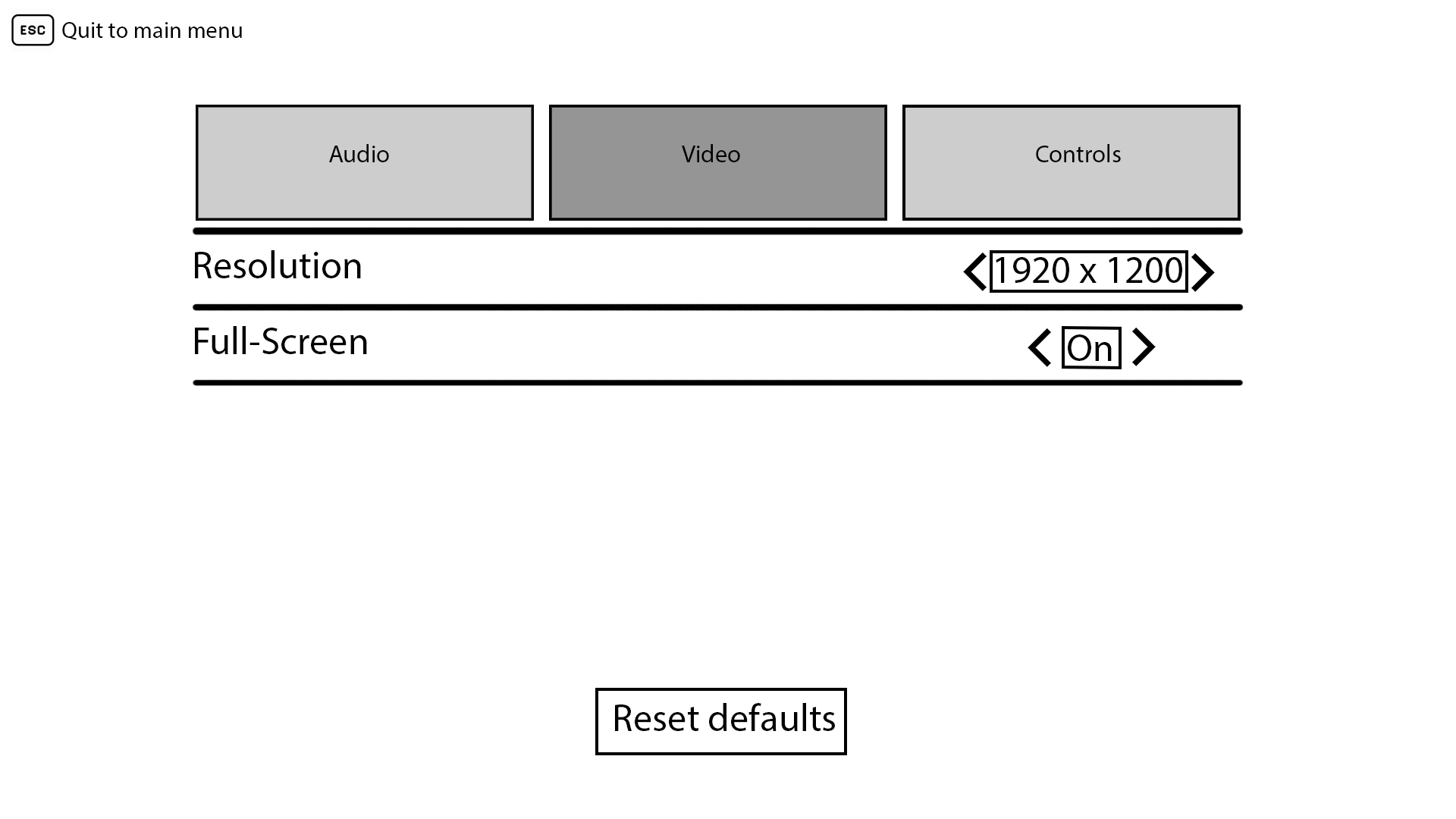 Controls Settings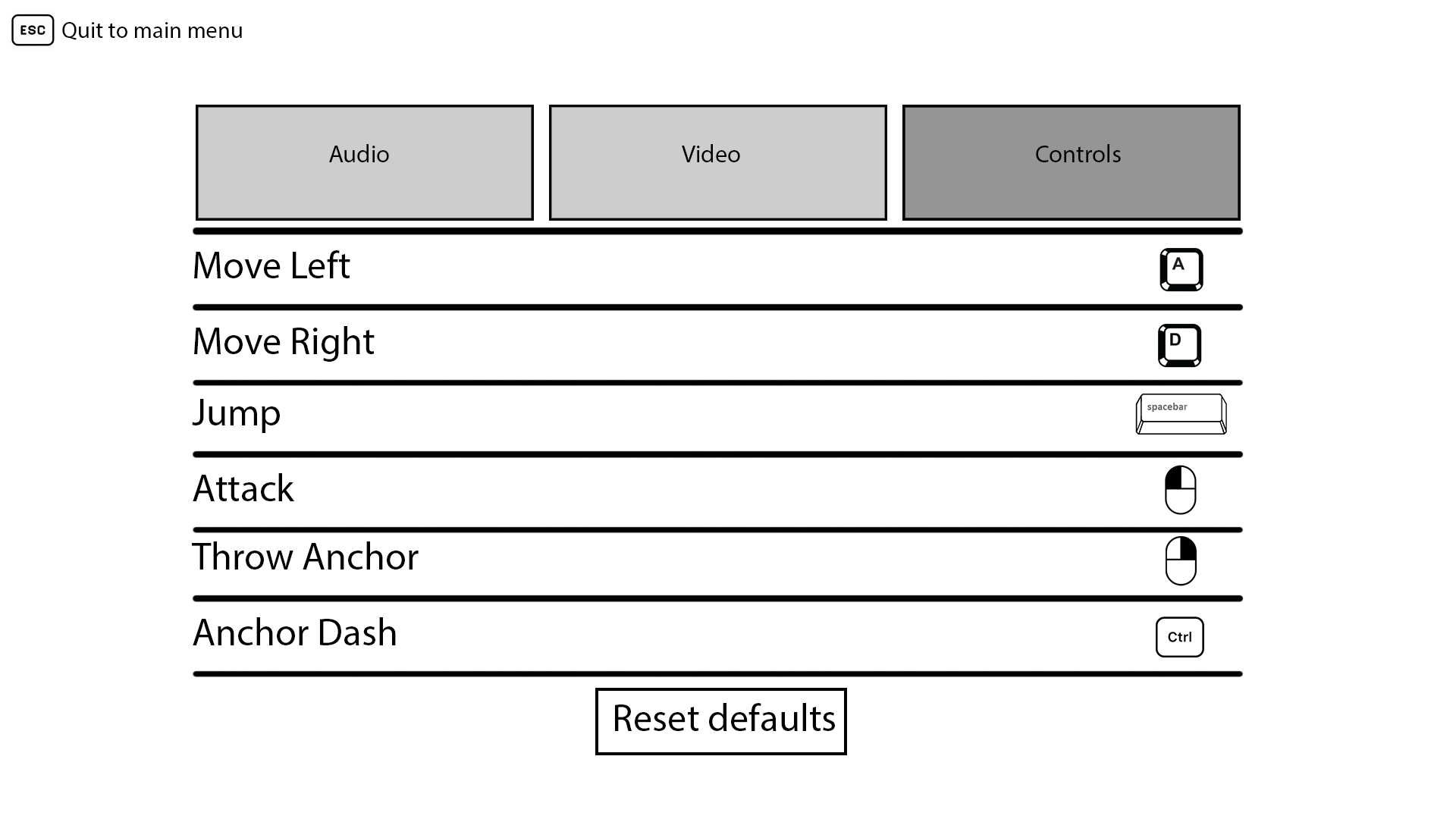 ATTENTION: The "jump" appears here, but we've decided to remove it from the game, now, the player will only be able to access places where you should jump by using the anchor.


That's it for this week, I hope you enjoyed it, and be sure to come back next week for more :)
Feel free to message us on Instagram if you have any questions about the game.