New map: The Foundry. Floor is lava!
Deep in the Castle lies its warm and vibrant hearth. Ancient tales say its fire never end. A long time ago, you could have witnessed hundreds of underpaid workers and interns melting irons and precious metal there, while the finest craftsmen of the country were creating powerful relics for Zaar and his Castle.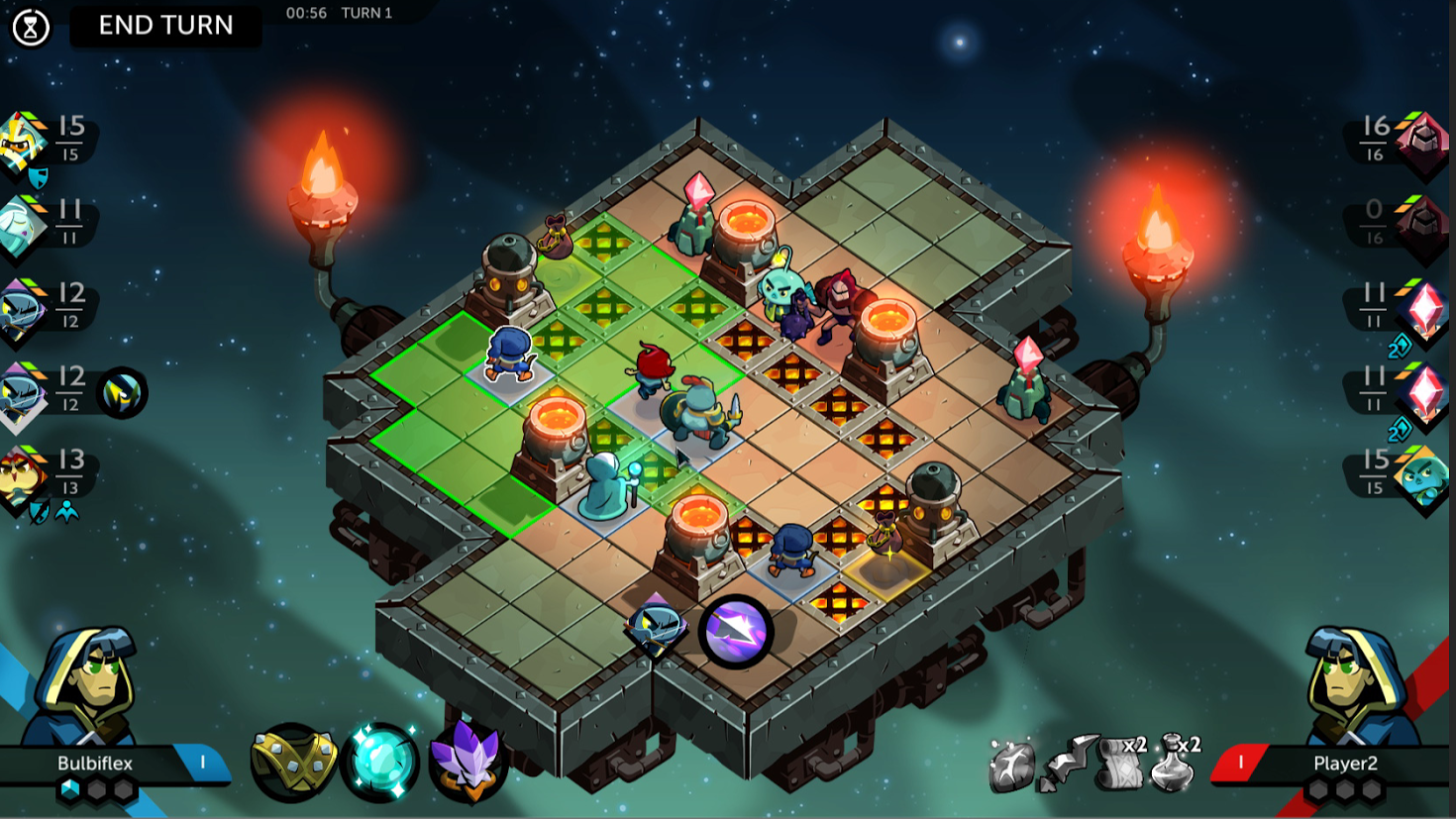 Creation and design
The Foundry is the third arena to be implemented in the game. Taking a step back from our work, we thought the two previous ones were not providing a feeling of diversity strong enough . While we don't want to handicap some compositions on specific arenas, the player should have to adapt his tactics to the ground. Distinctive maps equals more strategic depth and better replayability, so that's the direction we are heading now .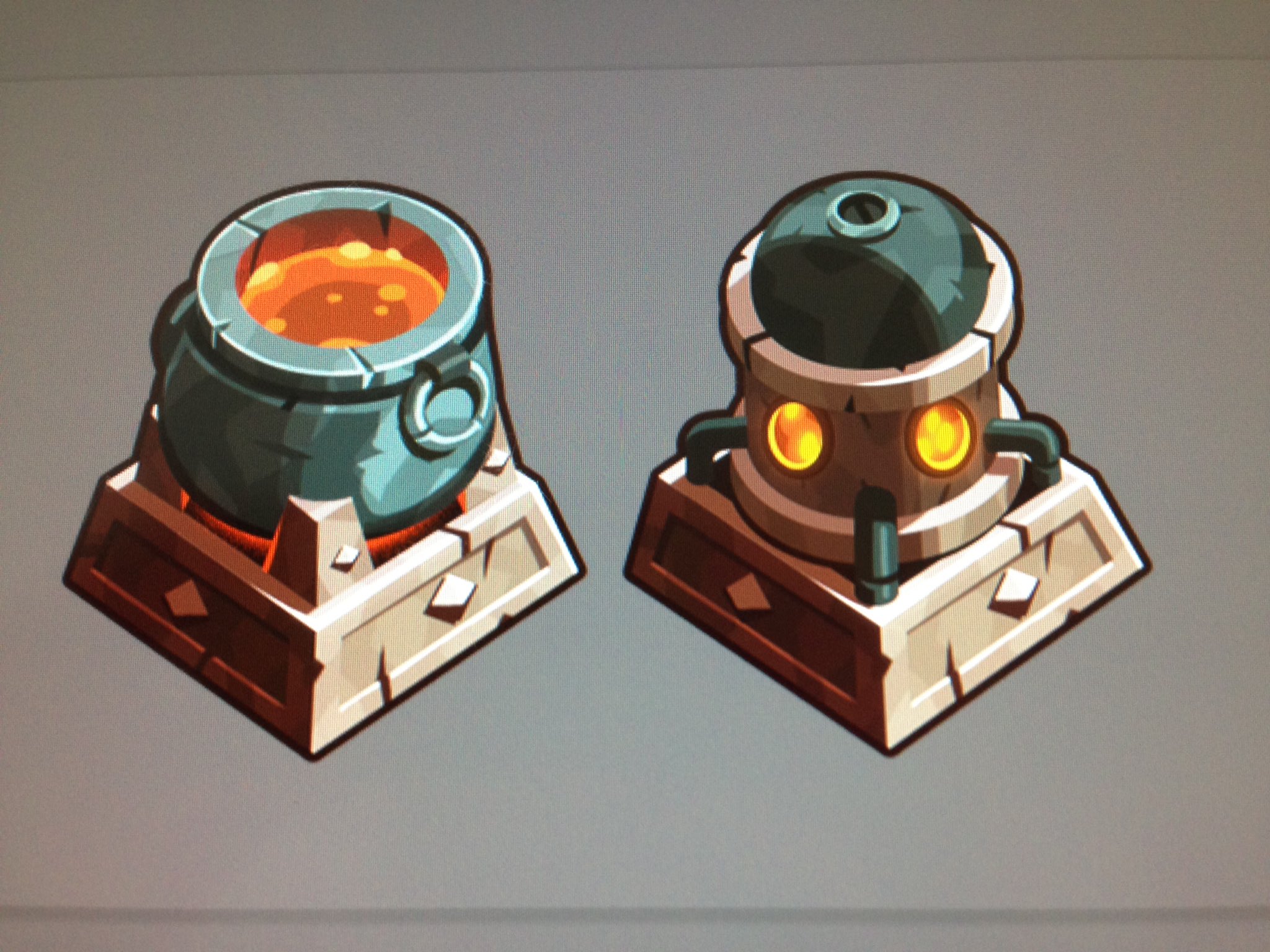 For the Foundry, we went for a smaller, more aggressive arena, with no holes blocking the way. Following our wish to provide interactive arenas, and in coherence with the theme of the map, we also added damaging fire tiles, forcing players to think twice when positioning their mercenaries. This is a step further to allow players to use the ground to their advantage.
Gameplay
Very concretely, smaller maps mean less time before the actual fight. Regarding, the damaging tiles, there are 16 fire tiles on the whole arena, symmetrically dispatched on both side. The melted metal running under the ground will make your mercenaries sweat… and lose 1 healthwhen stepping on it or starting their turn on it. Move wisely!