Hey everyone! A few days ago we posted about some updates we've committed to based on community feedback. Today we are releasing two of them: a new survival map based on community suggestions and new controls to adjust the game pace!

New Survival Map
Our new map, "Desert Plains," is a large, open space. You will find some resources on one side of the map - and some on the other. This challenges you to manage two hubs or live with limited resources.

The community has asked for more (and larger!) survival maps. This is the first, more will be coming.

Here are a few screenshots of what to expect:
One of the most frequent complaints we've been hearing about Harvested is "The character moves too slowly" or "the game is too slow-paced." We disagree, and optimized the pace heavily to fit what we considered to be ideal. However, we recognize that different players have different needs. So, we present to you: Speed controls.

From now on, you can quickly choose between 1x, 1.5x, and 2x speeds. We are happy to adjust these speeds in the future if pacing is still an issue.

We also added a pause button to this panel for good measure.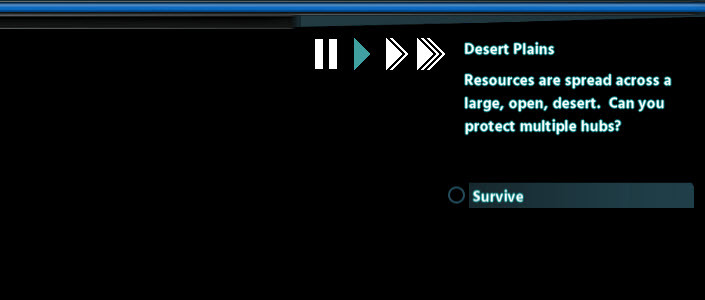 What's Next?
We have a few more updates coming your way in the near future: continued improvements to the main menu, a zoom feature, and at least one more survival map. Bug fixes are our top priority, but as the game stabilizes, we have more time to work on these improvements!

We hope you've been enjoying your first week on Ceres. We read every comment/review/post/email/etc. PLEASE reach out to us with your suggestions, issues, compliments, or just to say hi! We love hearing from you.

- Vashta Entertainment