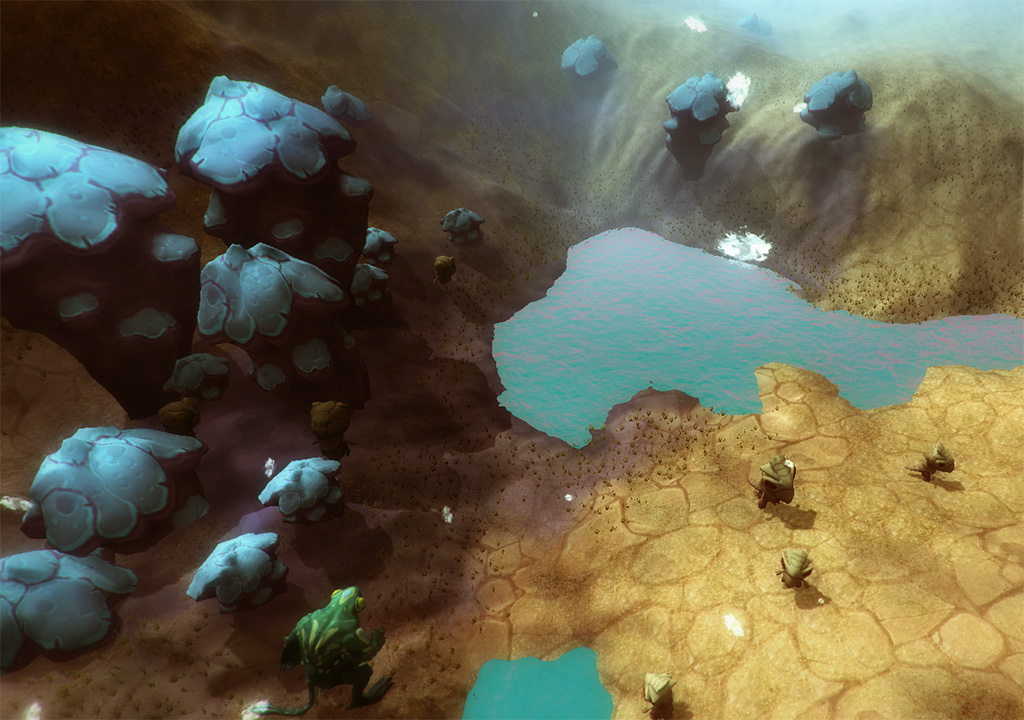 (full: here)
hey,
see screenshot of an arid desert landscape with some new assets. more soon.
but, what is proven lands about? proven lands is a game we were missing. most sci-fi games are about magic and not science, and if they're about survival then in a minecraft-fashion.
proven lands is different and much like don't starve. it's a nice looking 3d sci-fi survival exploration game with rpg elements. it will come out in 5 episodes -- story-driven, every time with new creatures and biomes. you're a military scientifist (or a firefighter, or a computer nerd, as soon you've finished the story mode) who crashed his spaceship on an unknown planet. you need to survive in a hostile environment. landscape and many other things like item stats (well, we'll see) are generated. there are some intelligent alien races, but a lot of strange and horror looking animals and flora also. in proven lands you collect, consume and craft things -- much like don't starve and project zomboid (i.e. no terraforming). everything is in 3d, from a top-down perspective like diablo 3.
we're only a bunch of 4 (btxsqdr, couchy, dekdev and tice) (+ 1-2 part-timers), so... we'll see how much we achieve until september (pre-alpha) and november (sort of beta release with 1st episode). :)