New Horizon Games Launches Kickstarter For Run N' Gun Action RPG Empire Eden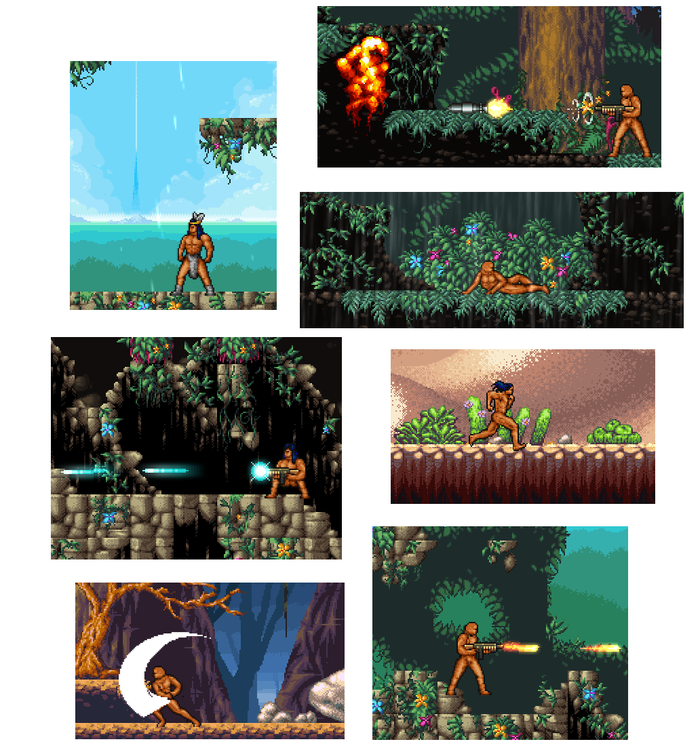 Unlock the secrets of the animal spirits with New Horizon Games' Empire Eden.
College Station, Texas – March 1st, 2013 – Indie studio New Horizon Games has unveiled a Kickstarter for their upcoming ARPG Empire Eden. The Kickstarter will run until March 27th and has a funding goal of $19,000. The official Kickstarter campaign for Empire Eden is currently live at Kickstarter.com.
"We designed this game as a vessel to deliver a powerful story, the gameplay came second. The level of detail we wanted was so important. We did not want to follow the fad of low resolution pixel art with a cliché story," said Ryan, owner of New Horizon Games. "We wanted to make sure that the theme/setting was new and as original as possible. As the first generation of developers raised on electronic gaming, it's essential that we inspire, rather than copy."
Empire Eden is a cross between some of the greatest classics of all-time, like Metal Slug, Contra Hard Corps, Metroid, and Castlevania. The game uniquely combines Run N' Gun and RPG elements with added puzzles to create a fun, unforgettable experience. These combined elements require you to not only utilize your skills with melee/weapons, but you must also showcase your craftiness with the various animal powers.
You play as a tribal native who's tribe was swept away by the Empire's soldiers. Unaware of who the Empire is, and why they have done this sinister act, your main concern is to rescue captured tribesmen/women.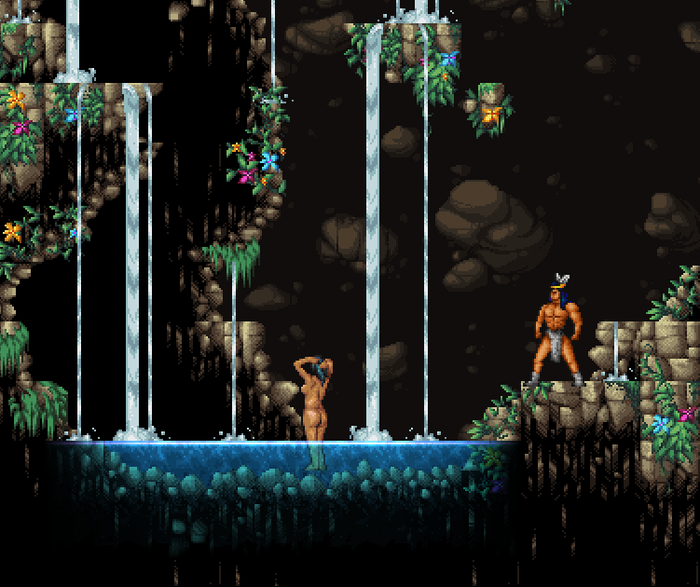 Your goal is to reach the looming tower in the East. This is the headquarters of the Empire. As you progress, you uncover the dark secrets of the Empire, and why they have been capturing natives from neighboring tribes across the lands. Traveling, you will meet people who have been affected by the Empire's wicked tools of war, and help them rebuild their communities, fight off the enemy, or escape certain death.
You will build meaningful and lasting relationships with numerous individuals, including a few you never thought you would. If you make it to the tower, many mysteries will be revealed, but to uncover them all, you must make the right choices. There are multiple endings. Which one will you experience?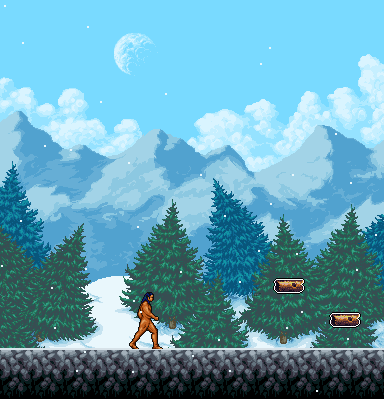 Those who back the Empire Eden Kickstarter campaign will be rewarded with perks ranging from digital copies of the game, soundtrack, and artbook or signed physical copies to having your name in the credits and be made as a spiritual shrine for players to interact with.
New Horizon Games LLC
New Horizon Games is comprised of 3 developers. Ryan, the owner and pixel artist, works on story, game design and concepts. Luke handles story, concept, design elements, and dabbles in coding. Chris is the most recent addition to the team. He is a knowledgeable programmer who is fast with his tools. For additional info on New Horizon Games, LLC check out their website at Empireeden.com.
Media Contacts:
Ryan Degange
New Horizon Games LLC
James Deputy
Indie Game HQ