Montezuma is the ninth playable character we've announced for Second Chance Heroes, an arcade action adventure where you collect clones of historical figures to fight an apocalypse of monsters, werewolves, robots, zombies and aliens. Today, I wanted to take a moment to share with IndieDB readers the design of this character and what he brings to the game.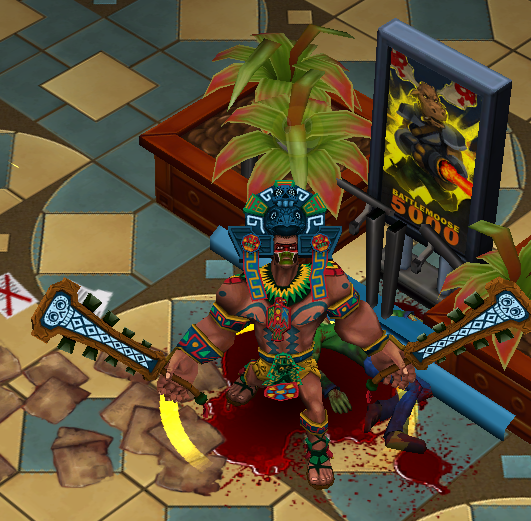 Montezuma posing for the camera.
As the fourth of five melee characters we've announced, Montezuma represents the fastest, most frantic option to enjoy our game. He's a dual wielding melee character who has the unique bonus of being able to move very fast while attacking.
While all of the ranged characters can run and gun, many of our melee characters have to stop to hit enemies. Joan of Arc, for example, cannot run and stab with her large sword. Others can move, such as Abraham Lincoln with his ever-running chainsaw, but only at 60% of their normal rate. Montezuma moves at 80% of his base rate, which allows you to dart back and forth and more dodge monster attacks.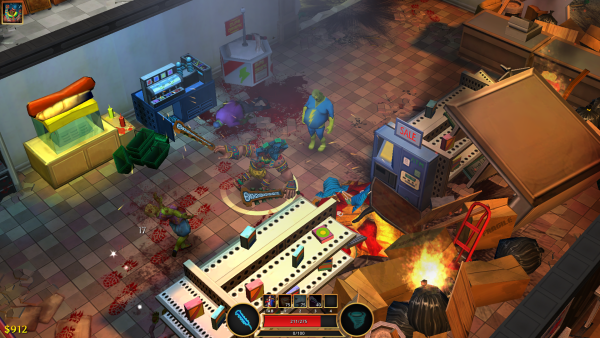 Montezuma performing his base attack on a Zombie Super Hero.
The trade off is that he is also the squishiest of our melee characters. Joan, who stops to attack, has a load of armor. Montezuma, if cornered, dies pretty quickly.
His secondary ability is meant to keep him out of trouble. It's a 360 AOE spin attack that sends anyone nearby flying. It's not the highest damage ability in the game, but if when darting between groups of enemies he finds himself overwhelmed, it's a good way to clear the table.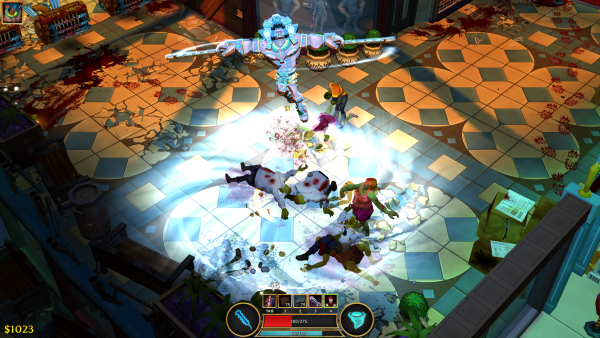 Montezuma's secondary ability.
As a game with 12 playables, we wanted to make each one have some real impact on the playstyle of the person behind the keyboard. Montezuma does this. For fans of action packed hack'n'slash Montezuma is the perfect character, whereas someone more focused on kiting bosses would pick Julius Caesar and someone who wants to play as a defensive tank will be more comfortable with Blackbeard.
For more information on Montezuma and the other eight characters we've revealed, check out the character section of our website. You can also sign up for our Closed Beta while you're there and if you enjoy it, we would appreciate your vote on Steam Greenlight.
In the coming weeks we'll be revealing more and each time I'll check in here on IndieDB to provide a more in-depth look at what each one means to our game.
Thanks for reading,
Dana Massey
Lead Game Designer
Second Chance Heroes