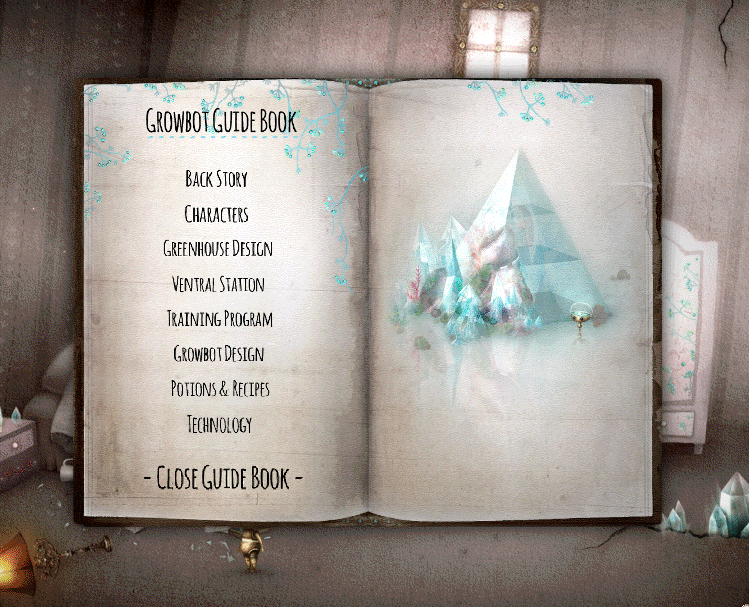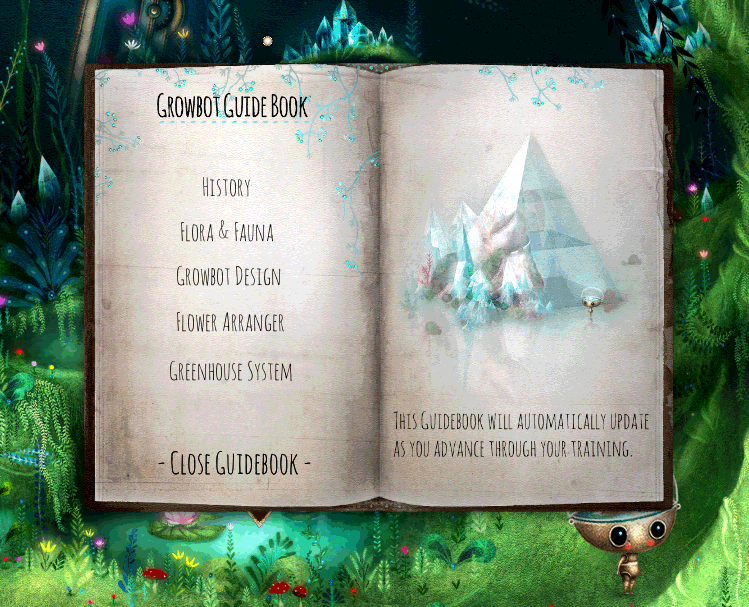 The History section is split up into three brief chapters, The Past, The Distant Past and The Very Beginning, which each serve to show how the Growbots came about and the events leading up to their current predicament.
Flora and Fauna contains all of the characters the player encounters throughout the game. The character profiles unlock as the player discovers them. A short description of their personality will appear alongside their image.
Growbot Design updates to reflect the protagonist Nara's current physical state.
The Flower Arranger section doesn't offer a How To Use guide as this can be found within the Flower Arranger itself. Instead it shows the flowers the player has collected accompanied by their descriptions. This section also shows Shield Types and any Shields the player creates.
The Greenhouse System section provides an infographic of how the 6 Space Stations surrounding Kew connect to form the Greenhouse System. There is also a floor-by-floor infographic of the Ventral Station, onboard which the game takes place.