So I've been busy with quite a few things recently.
The whole back-end has been reprogrammed so that I only have to make changes to one codebase, rather than changing singleplayer and multiplayer separately.
We have a new artist! He is called Wing Lee and has produced enough graphics for me to show you.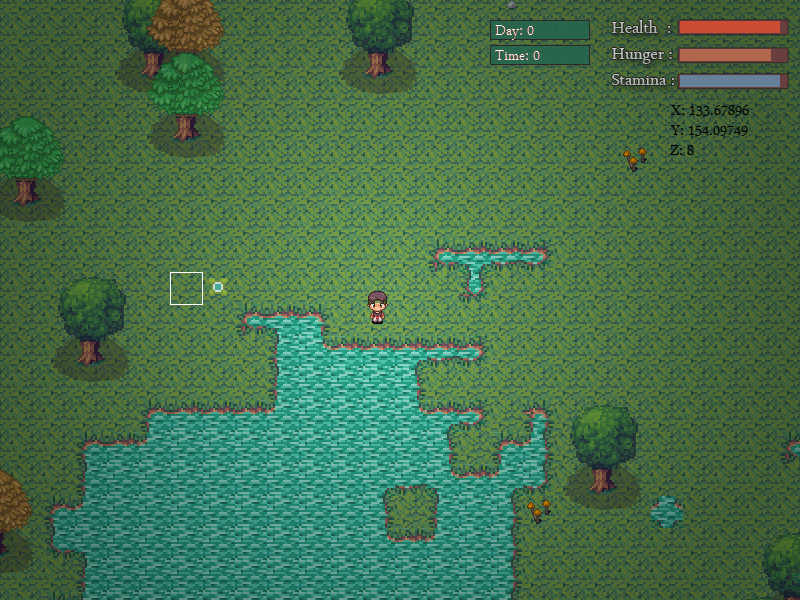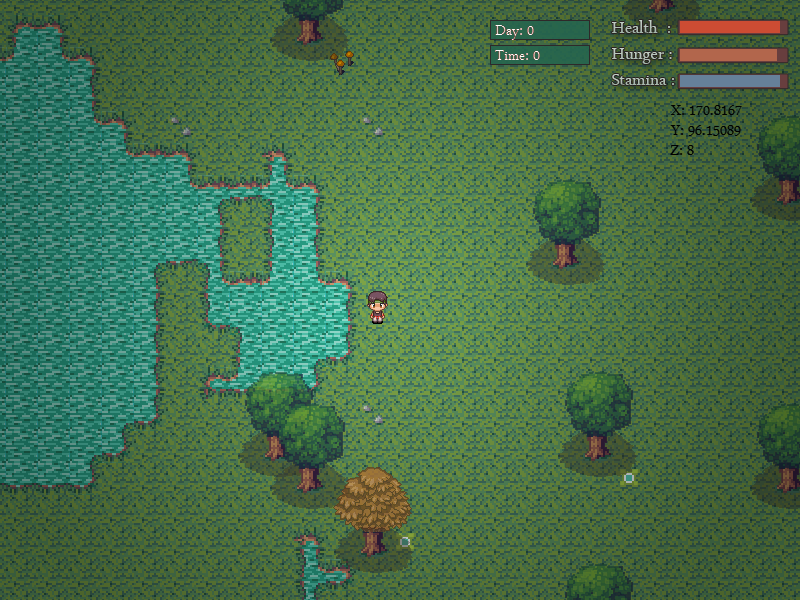 So far we have trees, water, water tiles, flowers, pebbles, grass and dirt. Hopefully we will have more soon.
Our musician's laptop refuses to turn on, so she can't create the final fast paced track at the moment ><.

The rest of the sound effects are also on there way and we should have them all in the next week or so (if we do, then I'll put up a video).
Resource packs work like this:
All resources which we create are placed in a folder called default, while inside the game you can edit the location of this folder to your newly edited resource folder. Inside it you can change the graphics, the GUI and even the sound effects (very similar to Minecraft's new resource packs).
Thank you for your continued support! <3