The countdown to Cosmonator's full Steam release (out of Early Access) is almost finished - launch date is 20 January! The game will be discounted by 25% for the first week, so if you are one of the lucky ones who are reading this, make sure to put that date into your diary. (We all know the game will become incredibly popular and successful, so obviously we will never again have another discounted sale - so, yea, grab it while it's hot and don't say I didn't warn you.)

In preparation for our full release, we've been working on an awesome new gameplay video, as well as some cool box art and production assets; and we've also added a little bit of fresh content in the game. Here is the video:
As far as content is concerned, we've added a bunch of new late-game events in our roguelike 'Gauntlet' mode, including a sick new miniboss that can create a large circular shield around itself (and around any other enemies that are close to it). Really hard to tackle if you don't have any disabling or quick-damage spells at hand. The shield can be destroyed with enough firepower, as in this case with the Plasma Blast spell: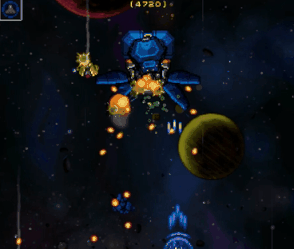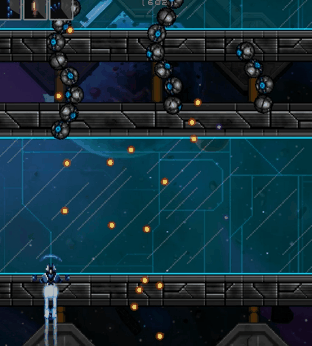 We've also been retouching basic explosions to make them more crunchy (as you can see with the popcorn here on the top right; it's literally popcorn!) and improving little details and effects like the bullet casings that you can see here being ejected rapidly out of your ship when firing the chaingun. All these little details contribute to give you a real sense of destruction once you become more powerful in the game, and that is especially important to us, since the game starts so slowly relative to other shmups that just drop you right into the action. We want players to really feel the sense of becoming powerful as they progress and improve their weapons and spells and upgrades, and one of the best ways to translate that is by making enemy destruction as crunchy as possible!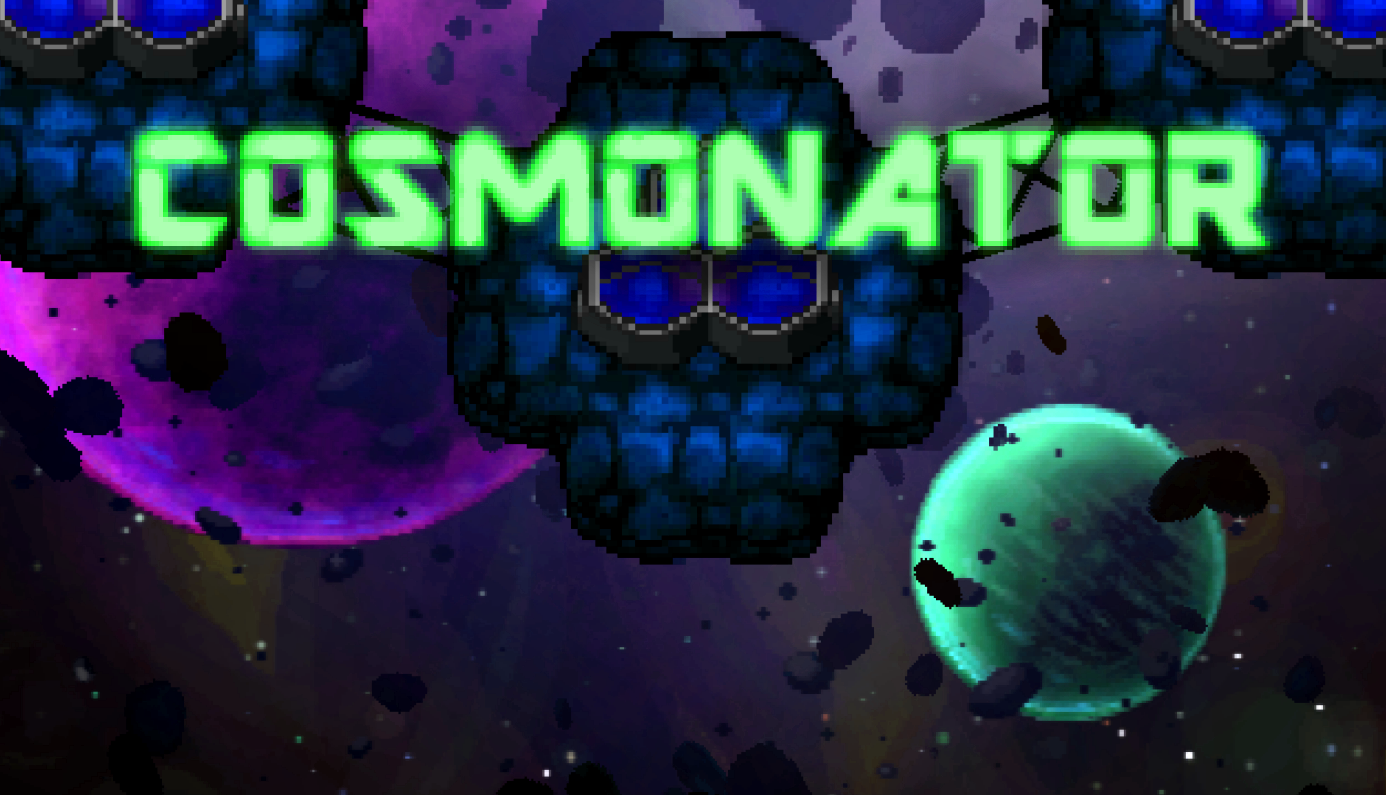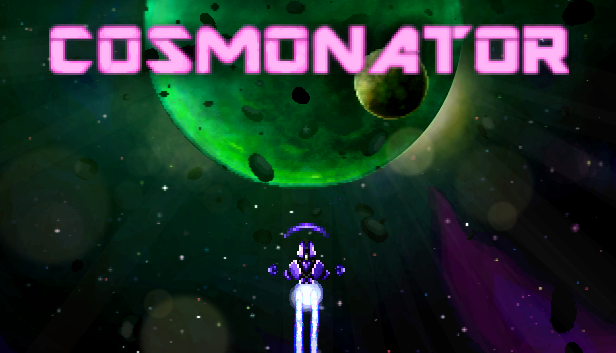 Here is some of of our updated cover art for the upcoming release; this kind of 'promo artwork' is new to us (as you can clearly see we are simply combining in-game assets with a bit of retouch work) but hopefully it will be eye-catching enough and not look unpolished. Not sure if anyone here is into that kind of thing? Care to comment? (Constructive criticism? Go ahead!)
Anyway, guys and girls, get ready because Cosmonator will be launching on 20 January and with all this cool new artwork and with that sick video that we just dropped, you'd all better get in line to grab the discounted offer before it's gone!