We are full at work adding game modes, art and polishing YamaYama as it hit Early Access last week. Recently we completed the Catch the Pig game mode, which is a reimagining of an older game mode which scored well on play tests. Catch the Pig revolves around getting below the shadow of a falling pig and catching it when it crashes on the ground. Those who get there in time get points, but it intensifies as players try to FatSuit each other away to stand up as the lone winner.
Before - during play tests over the past few months - the game mode looked like here above. There was simply a green ring that you wanted to stay in, before it turned into another color and gave points. Although the game mode as such was doing well in playtests, we always recognized that we'd have to make the game mode stand out from others with an art style. And the Pig was born.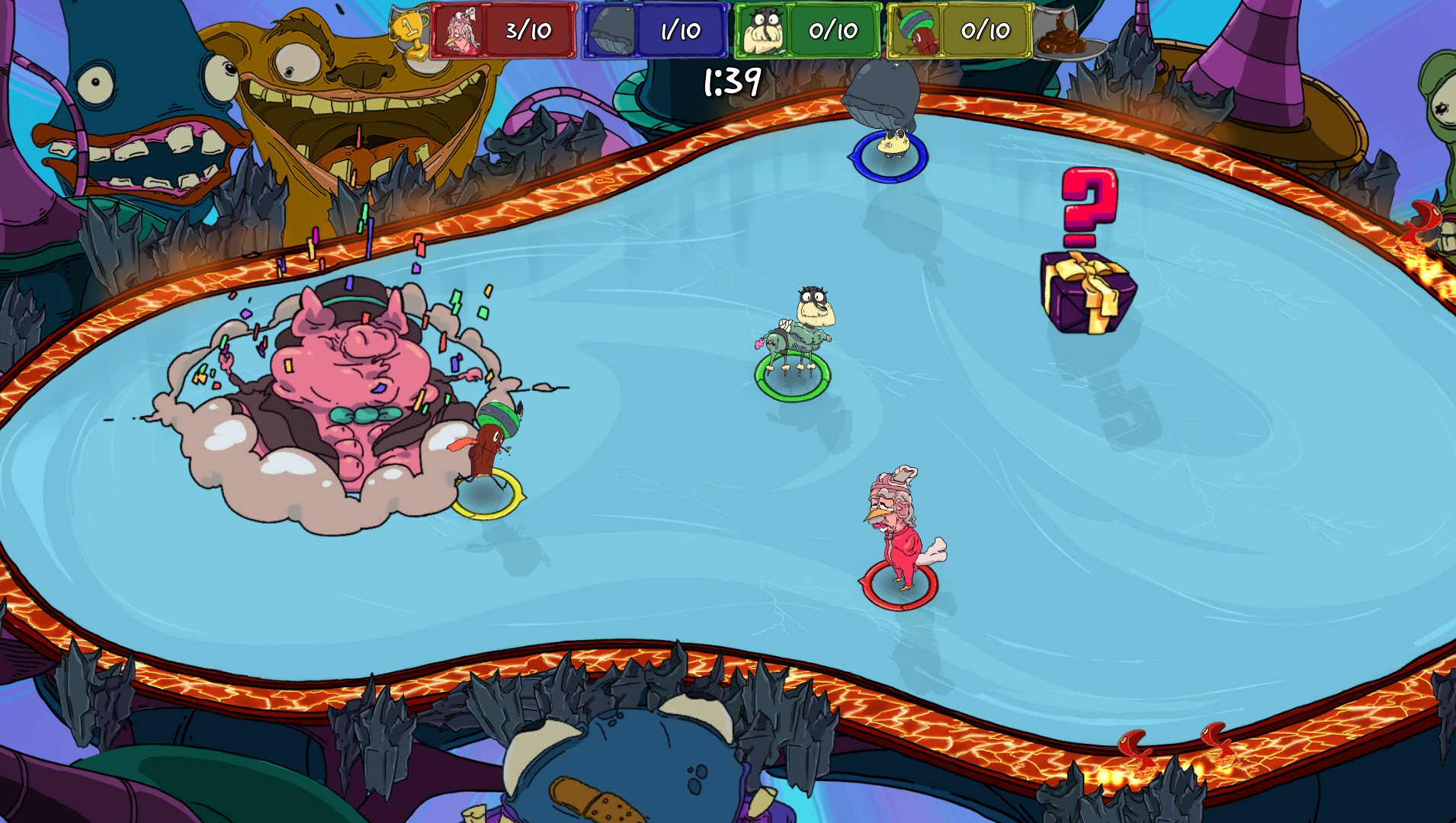 Here above you can see how the game mode has changed. At first you see a small shadow appear on the ground, which gradually grows bigger and then down comes the pig. As long as you're in the zone at the moment of impact - you get points. This gets trickier as 4 players battle out, either out of greed or fear of being betrayed by others, and FatSuit each other out of the area and into the lava surroundings. To get a better idea, check the video below.
As it stands, this is one of 20 game modes available on Early Access on Steam. Let me know what you think!
Learn More: