The new build is here! For the TL;DR guys and gals, here's the meat:
Or, if you have any problems with IndieDB mirrors, you can download the builds directly from our dropbox both for Mac OSX and Windows.
For those interested in what's new, here's the whole story;) While the build includes mostly improvements on the technical side we did manage to squeeze in a couple of interesting gameplay changes and features. In addition to that we've included two less-than-sexy but SUPER important things:
Feedback survey. After each game or in the lobby players can press a button to open a web page with a feedback survey. This feedback is EXTREMELY important for us and will praise the void for each response we get;) It shouldn't take more than 2 minutes to fill, so please do help us out after you play the prototype!
Gameplay analytics. We've implemented a gameplay analytics system that allows us to gather data on players' playstyle (game length, number of fleets, battles, movement etc.) to be able to control balance and tweak mechanics easier. Rest assured, we're not sending out any information that could identify players or any other personal information - it's purely anonymous gameplay data. By downloading the new build you agree to send us that info. We can offer our deepest gratitude in return;)
As to changes and improvements in gameplay, here they are:
A smarter AI opponent. While we were proud of our first iteration of the AI bot even we had to admit it was pretty dumb. We've worked a bit on the clockwork behind the scenes and the AI should pose a slightly bigger challenge now. It's still nothing compared to a human foe, but we'll keep working on it till we ourselves can't keep up (and then it'll take over the world!)
Homeworlds. We were unhappy with the way attrition warfare worked with an opponent pushed back to defend his homeworld. This easily lead to situations where a player was technically defeated (had no chance to win with the forces he had) but the battle trundled on because it would end only when the hub was taken or destroyed. We've changed this so that hub worlds act as very potent repairyards - they can repair all fleets stationed there at the same time. This leads to an easier defence for the underdog - as long as he doesn't make a big mistake he can keep his force alive and hope for a misstep on his opponents side. Now it should be possible to change the battle around 180 degrees even in seemingly desperate situations. The attacker has to be wary: one mistake in the assault and he can loose forces without easy way to repair them, while the defender can bring all fleets to full strength a lot faster.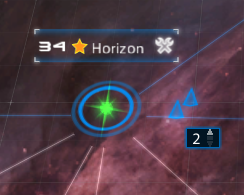 Offline games. Yeah, we know, demanding an online connection for a match with a bot was pretty lame (like, Diablo 3 level of 'lame'). We had to do it this way due to the technology we use for online play but now we untangled offline/online game types and it should be possible to fight bots when not connected to the internet.
Less intelligent transport ships. Logistics play a huge role in the game and our new resource transport system turned out to be a bit too smart: it easily directed transports around blockaded systems diminishing tactics that relied on blocking enemy territory and handicapping his logistics network. The transports now should be a tiny bit less intelligent, increasing the effectiveness of such a tactic.
Battle summary screen. After each battle a summary screen has been added so it's possible to analyse players' playstyle, effectiveness and bloodlust level in decimating civilian population;)
Attrition rebalance. We felt that the way attrition worked wasn't coherent enough: it was enough to start a siege or an invasion and attrition magically stopped damaging your ships. That's changed: now attrition is an ever present threat on enemy territory, but deals damage slightly slower.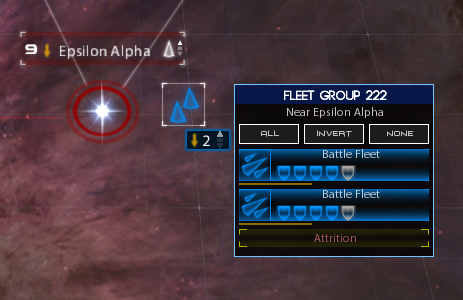 So that's it for todays release. We've reached a point where we are more or less happy with how the gameplay works (with some minor changes here and there that we plan to roll out in the coming weeks). Going forward we'd really like to drive what we're doing on the development side by your feedback - expect some news with how to help us decide what to do next sometime next week.
Until then - good hunting! (and remember to answer the feedback form!;))