After the Alpha 0.0.1 release, we've been receiving a lot of suggestions. One of these was to create a forum where people could advertise their servers and organize playtests. So, without further ado, I present the War of the Voxels forums!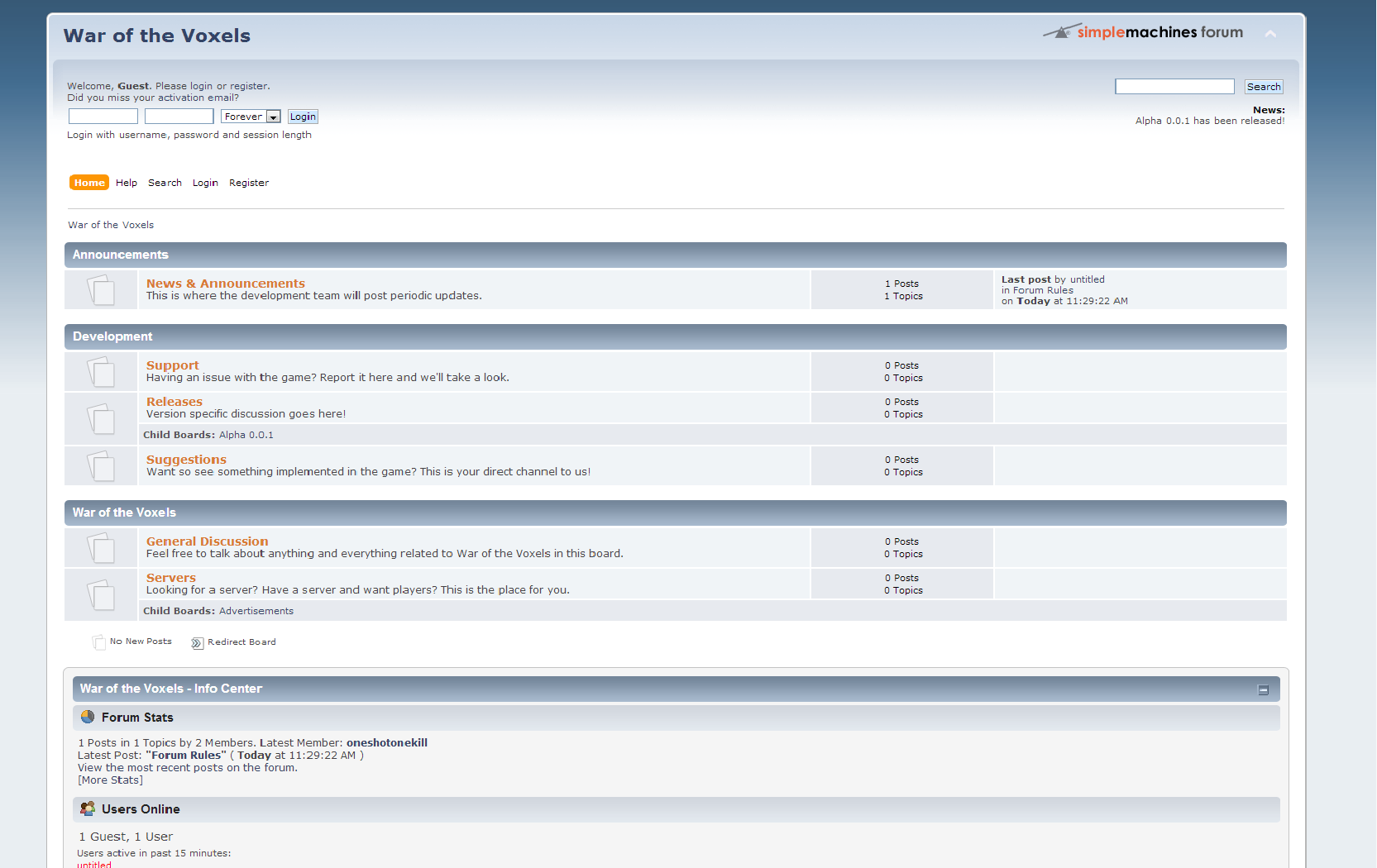 The forums are intended as a way for our players to discuss, suggest, and report bugs. Posting on the forums requires registration, so click here to register.
Also, in other news, we've officially begun work on Alpha 0.0.1.1! The Alpha 0.0.1.1 release will be a bugfix release, and will patch the currently known bugs that run rampant through the current build. For a partial list of bugs, check out the TO-DO list on the main page.
We'll see you on the forums!
- The War of the Voxels Team