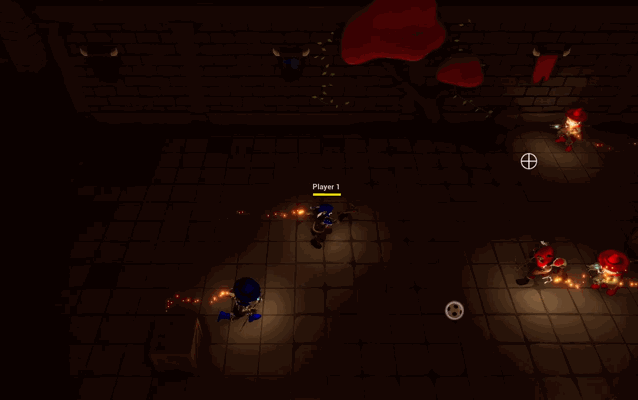 Dungeon Field
"Dungeon" is the fourth field in our online multiplayer battle soccer simulation. Like with the other fields, Dungeon not only has a unique appearance, but also a metagame. In this metagame, creeps spawn throughout the field. If you use your weapon to take one out, it has a chance of dropping a special weapon with a very limited lifetime. Despite being temporary, it has the potential to turn the tide of the whole game if used properly!
The weapon drop isn't finished at the time of this writing, but it should be available in another week of development or so. Everything else however is ready for testing.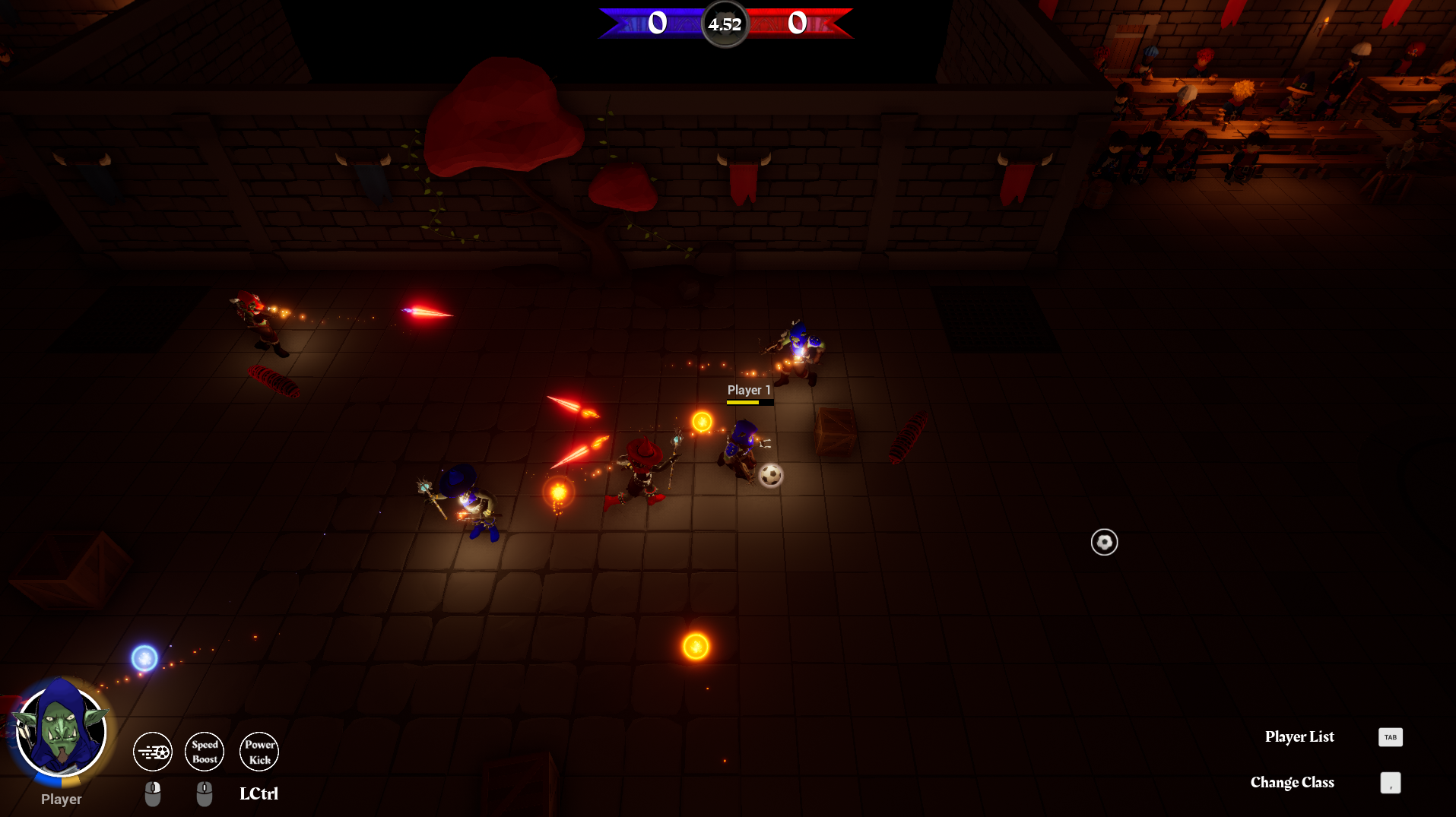 Another unique feature of this field is the lighting. Because the Dungeon is so dark, players carry their own torches to find their way around. Meanwhile an avid audience watches from their dinner tables as you entertain them!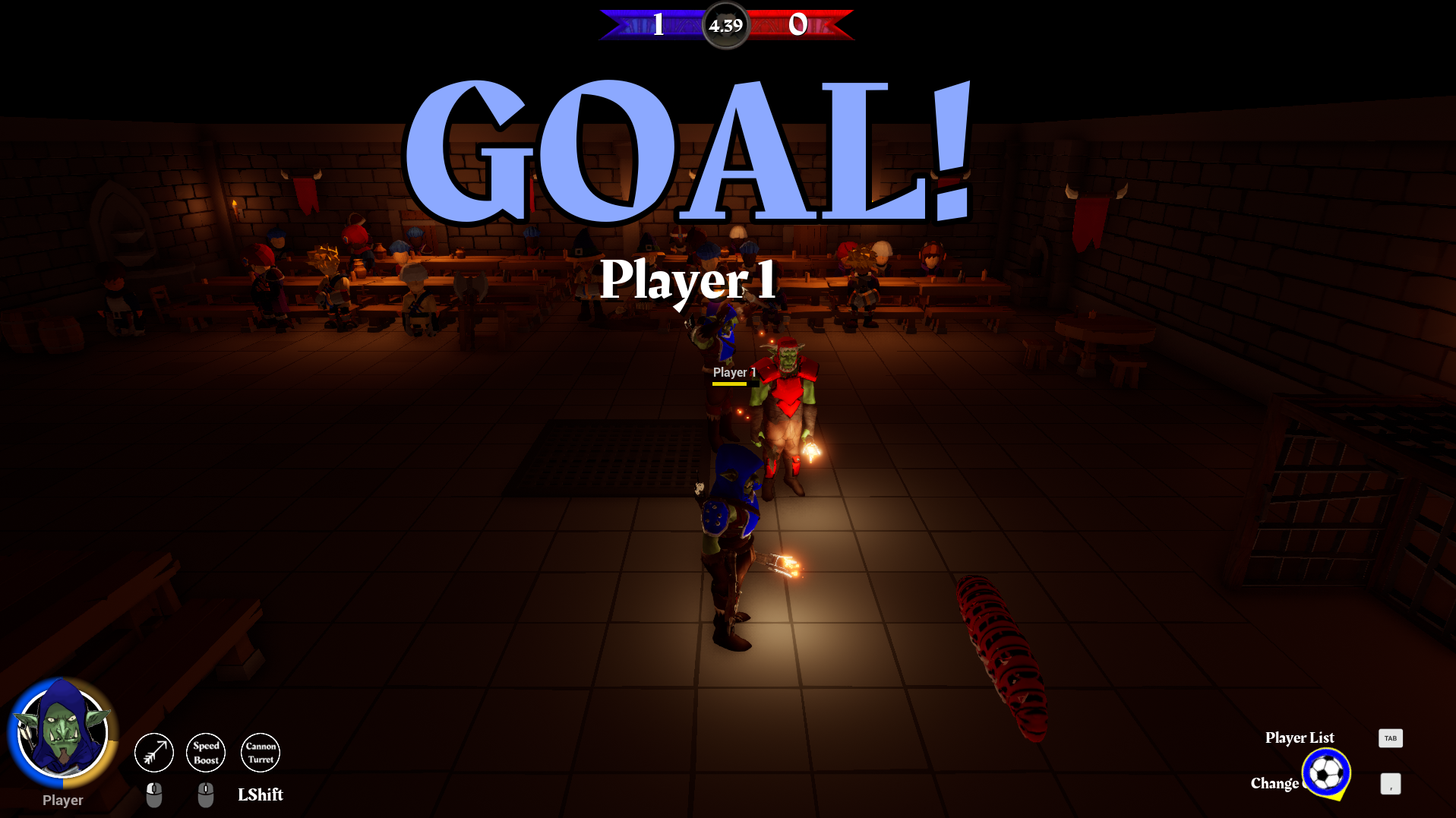 Field of Heroes on Twitch
We now stream weekly playtests on Twitch on Monday nights at 8pm EST. On our stream we not only play the game, but also treat our viewers to behind-the-scenes looks at the game development environment and even the Linux box that our dedicated server runs on.
Our Twitch stream is a great way to see the very latest changes to the game, to interact with the developer directly and even play against them!
And when the stream is over, you can continue hanging out with us and other players in our Discord channel!
What's Next?
In forthcoming weeks we hope to have the following:
Basic user modding support
At least one new hero
You may be wondering "why add modding so early when nobody is even playing the vanilla game?" The answer is that before we build any more new fields, we need to make sure that adding support for user mods will not require any massive changes to the existing fields under the hood. The more existing content we have to change, the longer it will take to finish the game.
As for heroes, we intend to have seven heroes before release. All of them have been designed and sketched; it's now a matter of creating the 3D models, animations; and then weaponry.
We hope to see you on our next stream!