We have been really hard at work on the next alpha version! Tons of bugs have been fixed including some rather major ones (you'll finally be able to host several games in a row without it crashing)! I've also been working on some major balance updates and tons of new content. We'll go over the bug fixes when we release it but for now take a look at some of the new features and content!
New Ocean Planet type and a better balance of planet stats and costs!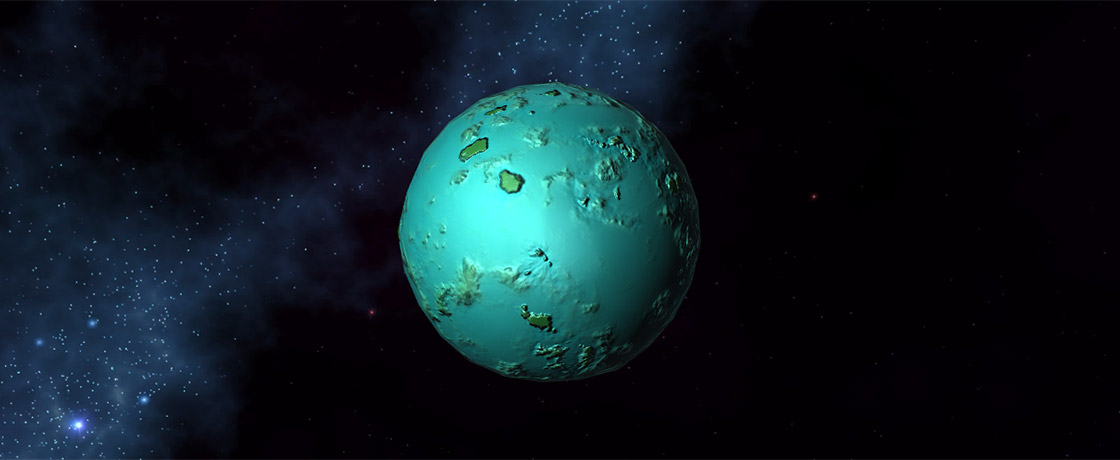 New hardpoints! The Damage Control Center boosts any ships health and the Repair Arm will repair it over time. Also, the new Auto Cannon adds a great early game weapon that tears through light armor quickly!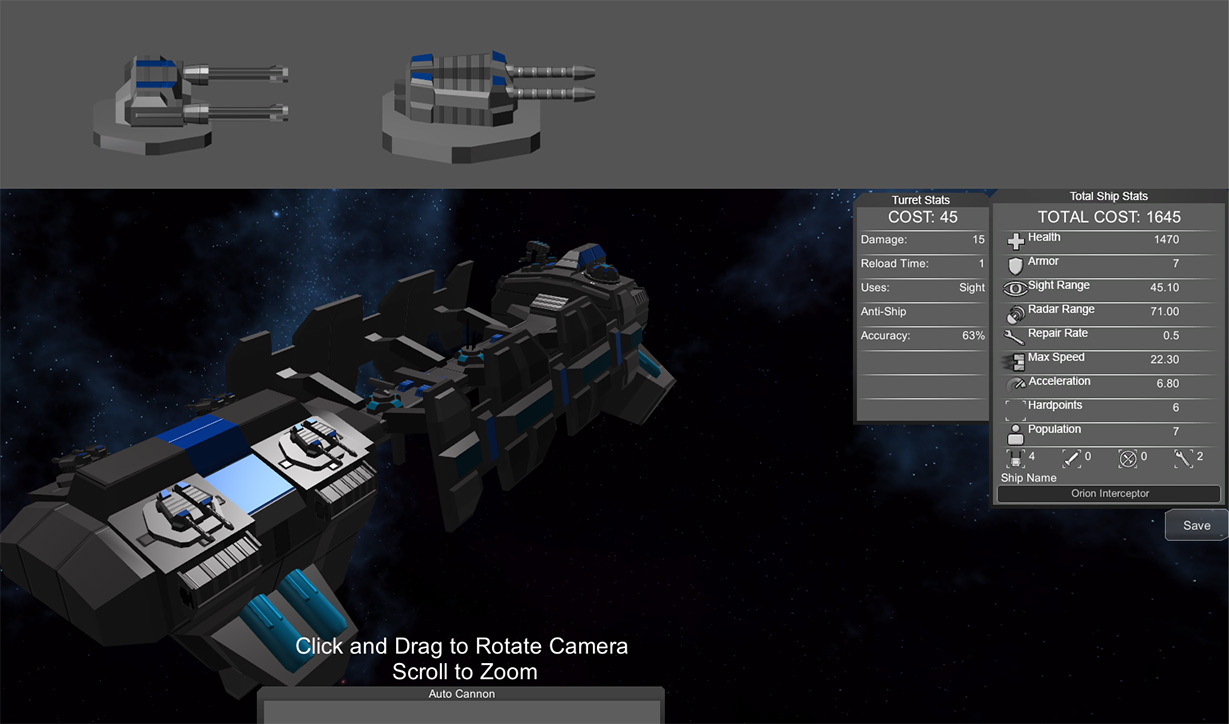 More ships to build! The Orion line of ships is getting a massive update and you'll be able to build any class of Orion ship now! Orion ships can take a huge amount of damage and can be quite fast! Here's a preview of an Orion frigate: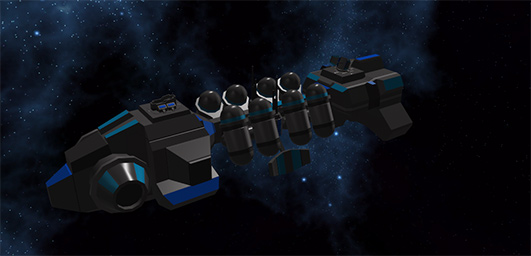 A brand new targeting and Agro system that will now prioritize ships based on their Agro score. More turrets and aggressive parts will raise a ships Agro score and make it a higher priority target!
A new planet overview system! There is now a sidebar that shows and overview of all the planets you own and can be used to see if you're under attack and gather quick economic info!
We hope to have the next version out really soon and some new gameplay footage too. Hopefully we can get more people playing the game since it is pretty much fully multiplayer dependent. We barely see any games ever being hosted but our little servers are always running so host away! I really hope we can get some more people interested so it becomes easier to find matches with people!