Tech demo Ready! Azure Domain, a new fighter pilot game that we have been working on for a few months.
The world is dying. A shroud of heavy, toxic clouds blankets the lands, choking and killing everything underneath. In a last-ditch effort to save themselves, mankind has taken to the skies. Atop floating platforms and cities high up on the peaks of mountains, and with increased advancements in the field of air travel and transportation, humanity managed to escape its doom. In this new world, there are many cities flying around the world that belong to various factions.
Story:
In Azure Domain you play as a fighter pilot named Marcus whos call sign is Nimbus 1. He heads the Nimbus Squadron which is an elite squadron of fighter pilots for the floating independent city New Horizons. The city was blasted out of the sky by otherworldly beings known as Outsiders. Their motives at that point in the story are unknown, and until that happened, they were spoken of only in legend.
With the fall New Horizons, what was left of the Nimbus Squadron escaped to a neighboring city under the faction Solbourne. There they are coming up with a plan to fight the Outsiders but a rival nation, Deussean, only wants power for themselves and has begun sending their airships to capture other innocent cities.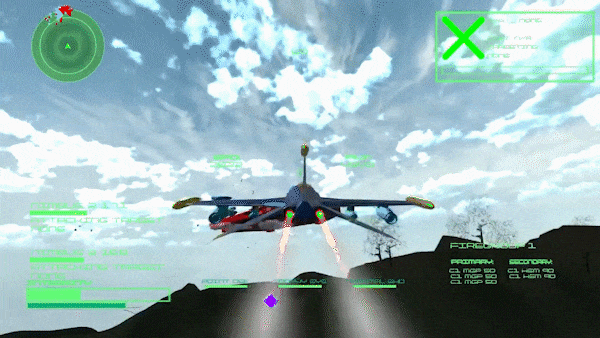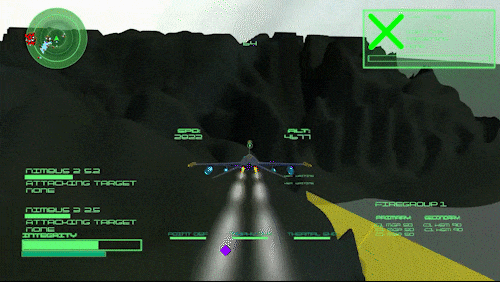 In this sample mission, the Motoboyo Empire has requested your squadron's assistance in dealing with a powerful airship from the belligerent Republic of Deussean. Your goal is to destroy this airship, backed by your wingmen and a small group of Motoboyo forces.
As you can see from the Gifs above, we have the first level in the works with all the flight mechanics, combat, and even the mission system working.
We currently have 5 different planes you can pick from each with their own unique strengths and weaknesses. In addition to picking your plane, you can also edit your loadout and change weapons and skills before your mission.
In the first mission, you're taking down a heavily fortified enemy airship with the aid of your air fleet and wingmen. We have a wingman system working where you can direct your squad to do various tasks such as defending you from incoming planes or attacking a specific target you chose.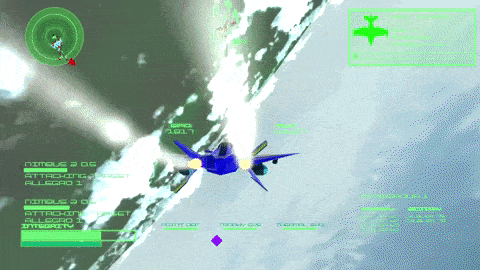 Future Plans:
Currently, all of the models and art are placeholders as we get the game mechanics in working order. We plan to update the models, art, and UI. We also plan to add a total of 14 customizable planes, a story that involves major boss battles, and a full campaign/story mode.
Interested in helping shape the future of our game, playing our demo, or following our progress: